Rs. 1,000 note to warm up the crowd

1 night at Beyond, Sula Vineyards plus a tour, tasting and grape stomping session

3 pieces from Anushka Khanna

2 night, 3 day stay for a couple at The Lalit Temple View Khajuraho inclusive of breakfast

5 pieces from Turquoise & Gold

Private tasting of Indian wines for 10 with All Things Nice

2 night, 3 day stay at Grand Hyatt Goa with a Rs. 3,000 voucher to use at the restaurant, The Verandah

Sunil Padwal painting experience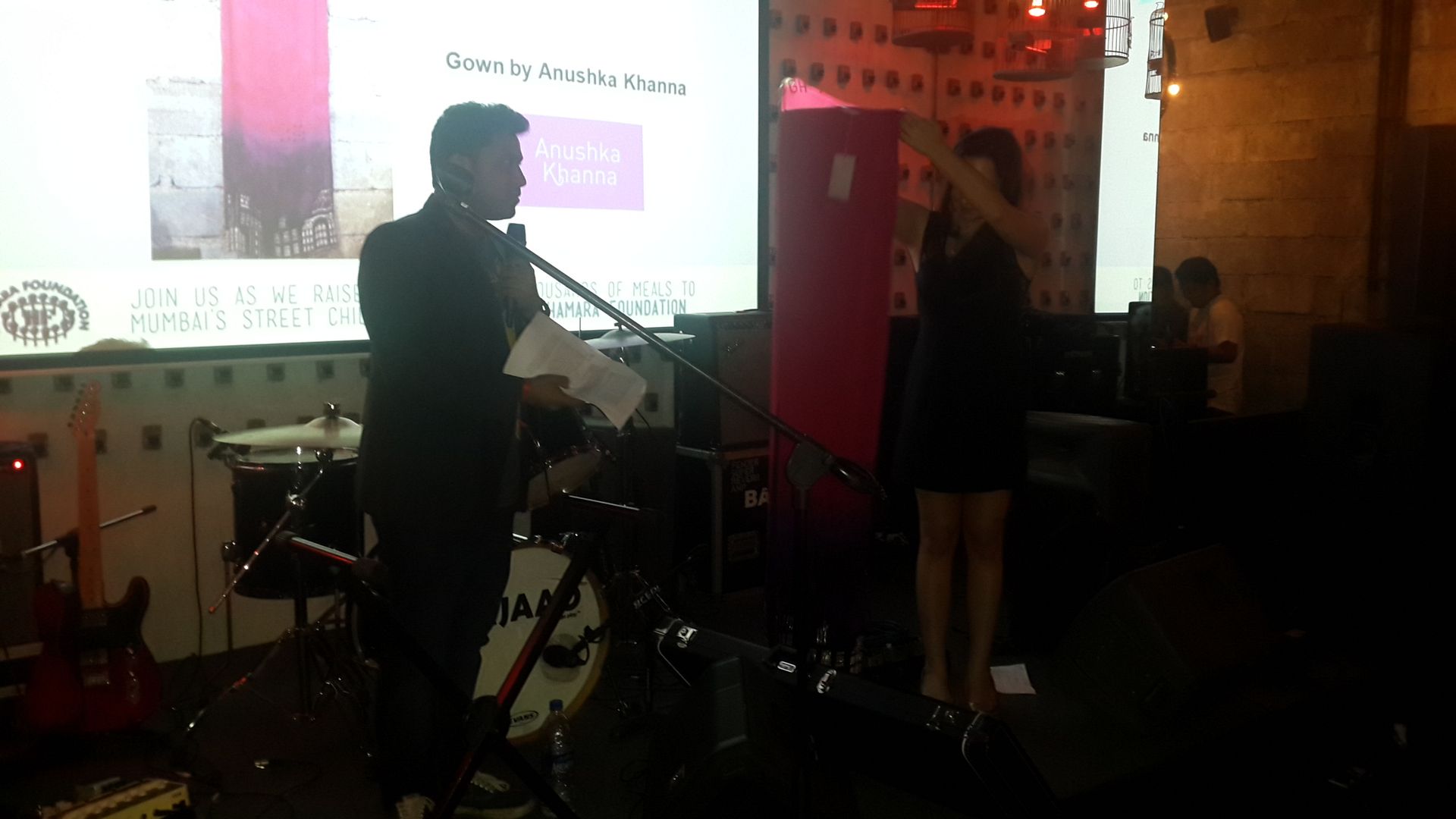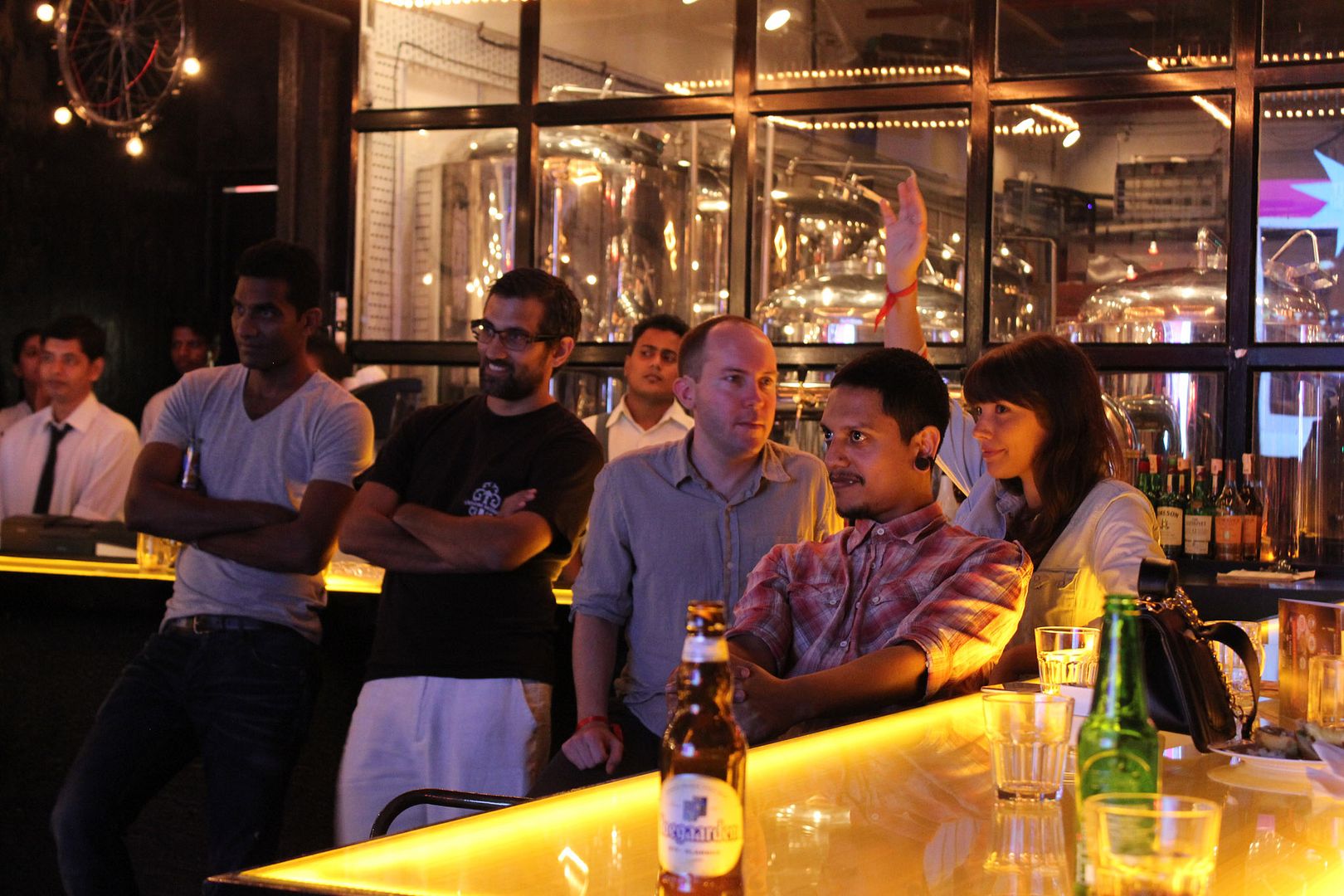 Below, the MC's showcasing the last item of the auction, the main event – An unfinished painting of reputed artist Sunil Padwal. Bidding started at Rs. 50,000/-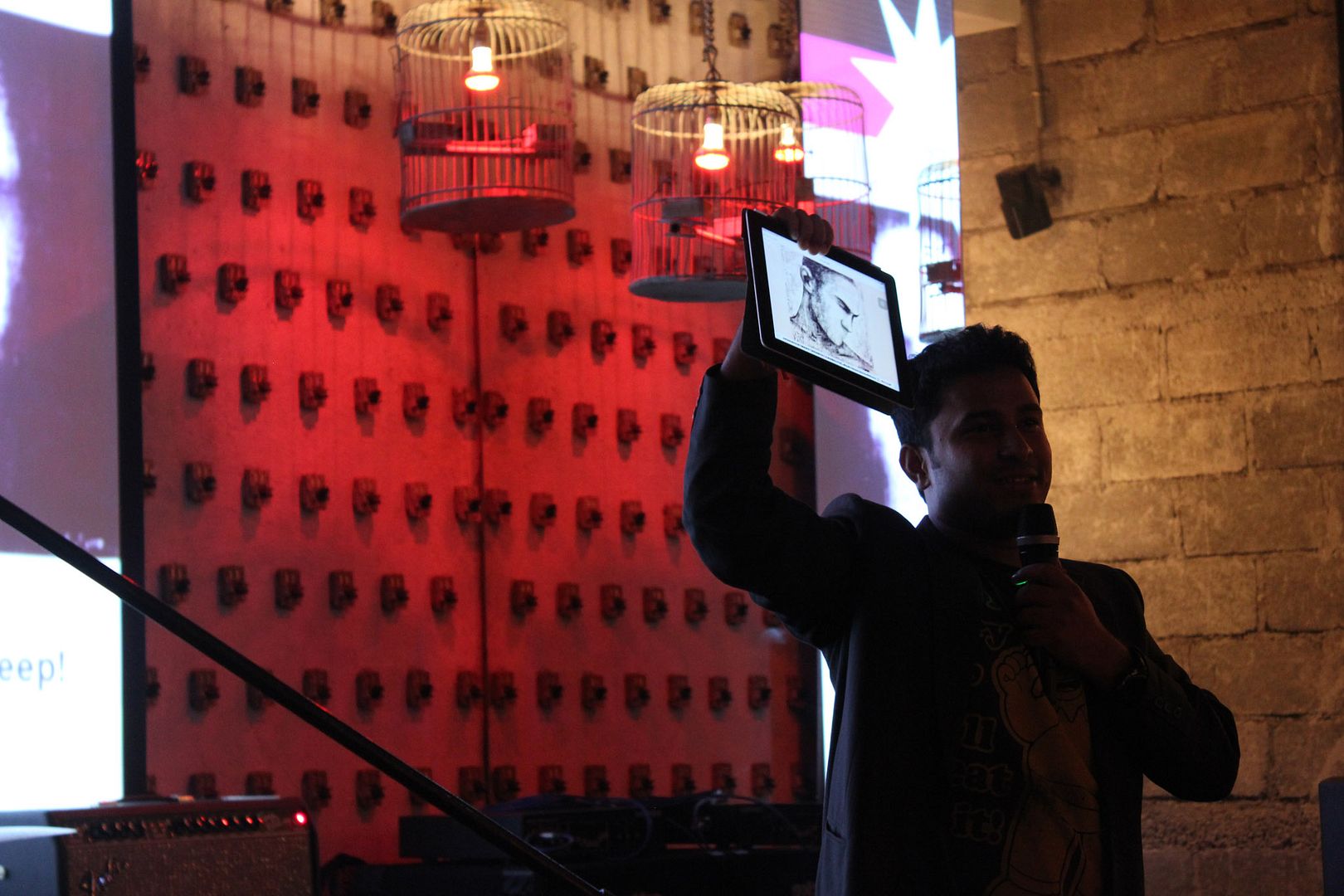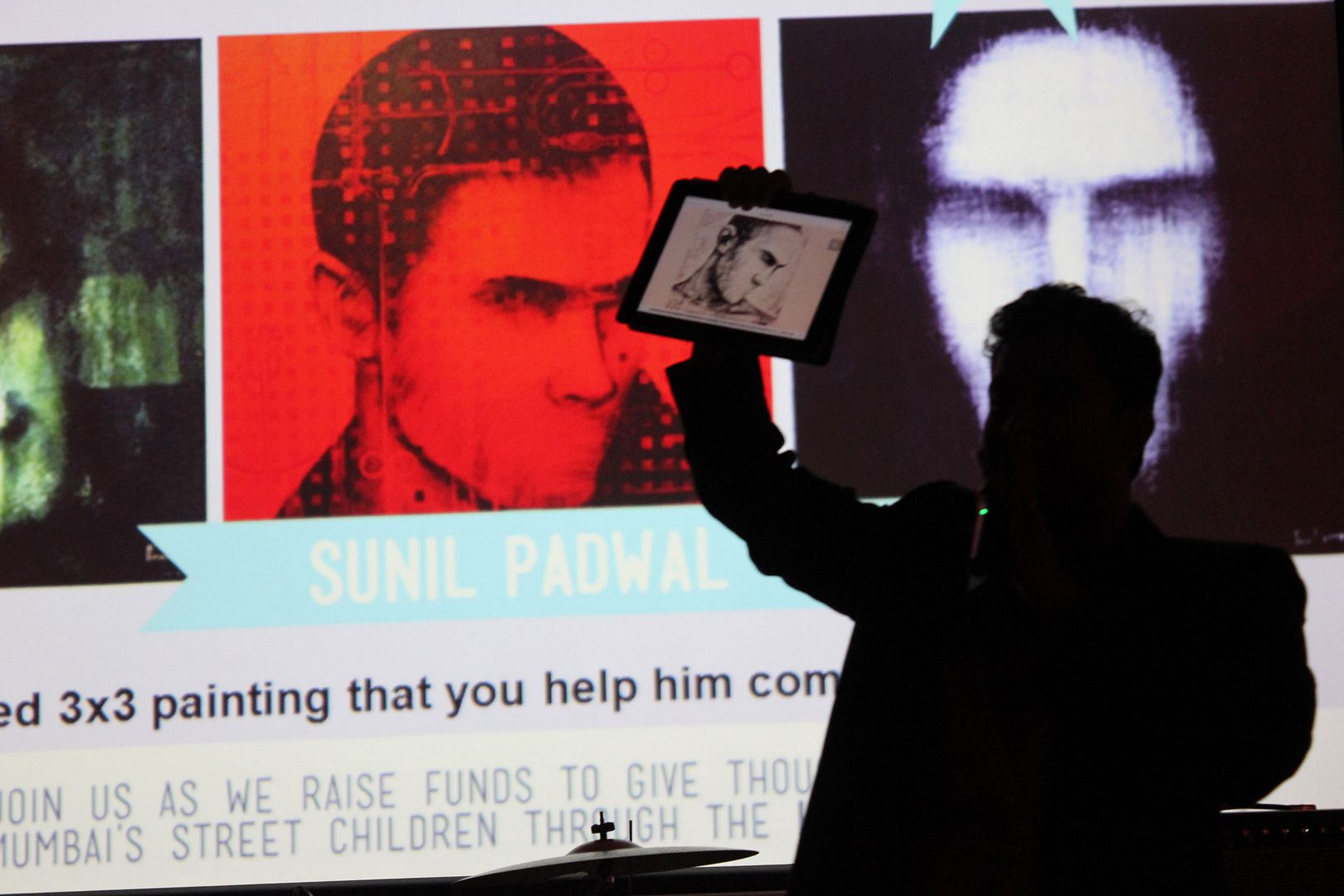 This was a bid for the movers and shakers, and there was a big round of applause from everybody as one socialite outbid the other. Below is one of the bidders who took up the bid to 1 lakh!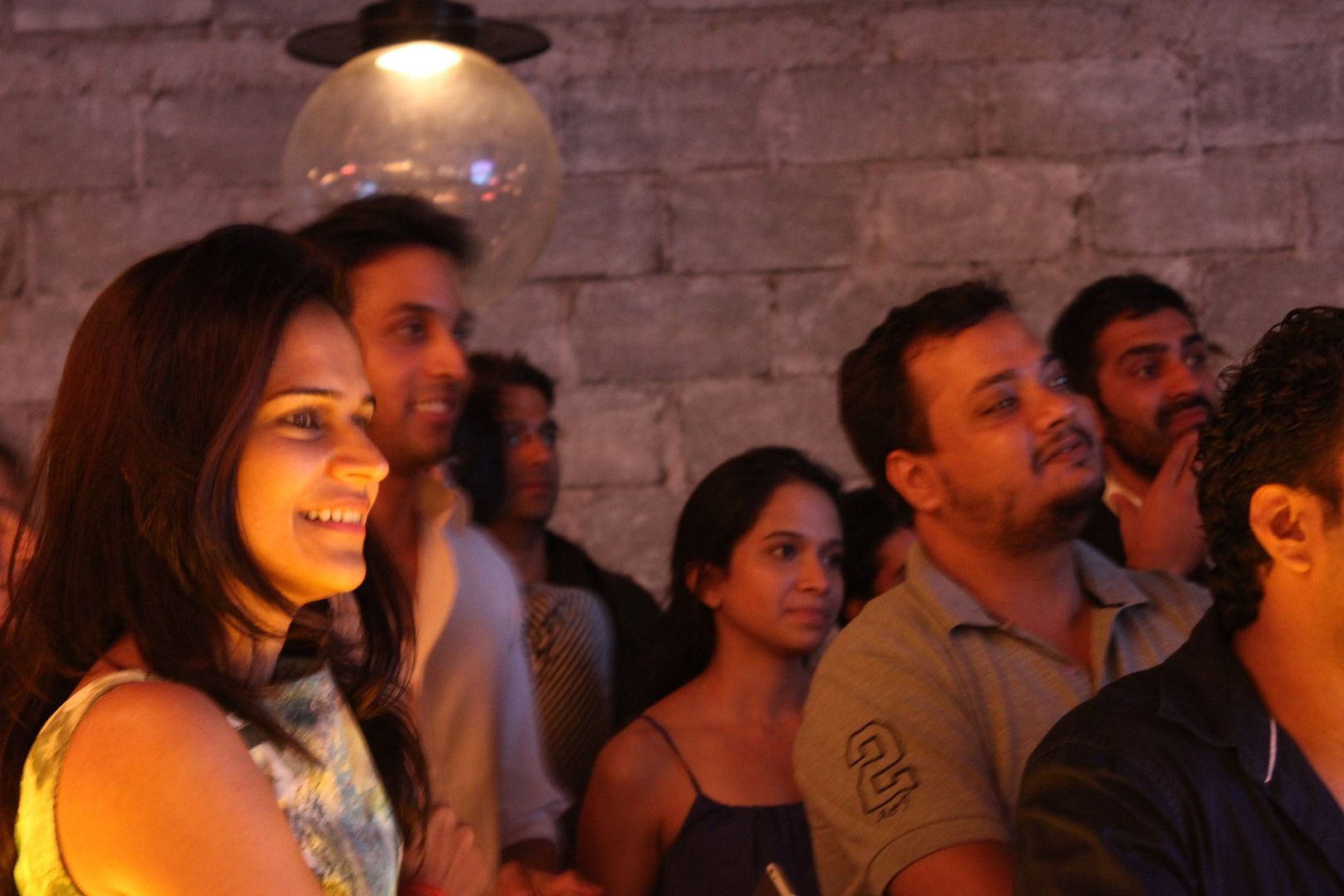 Some private discussions between various bidders going on below as the bids continued (probably asking each other how far were they willing to bid or how many Ferraris have they bought this past one week, I guess, lolz)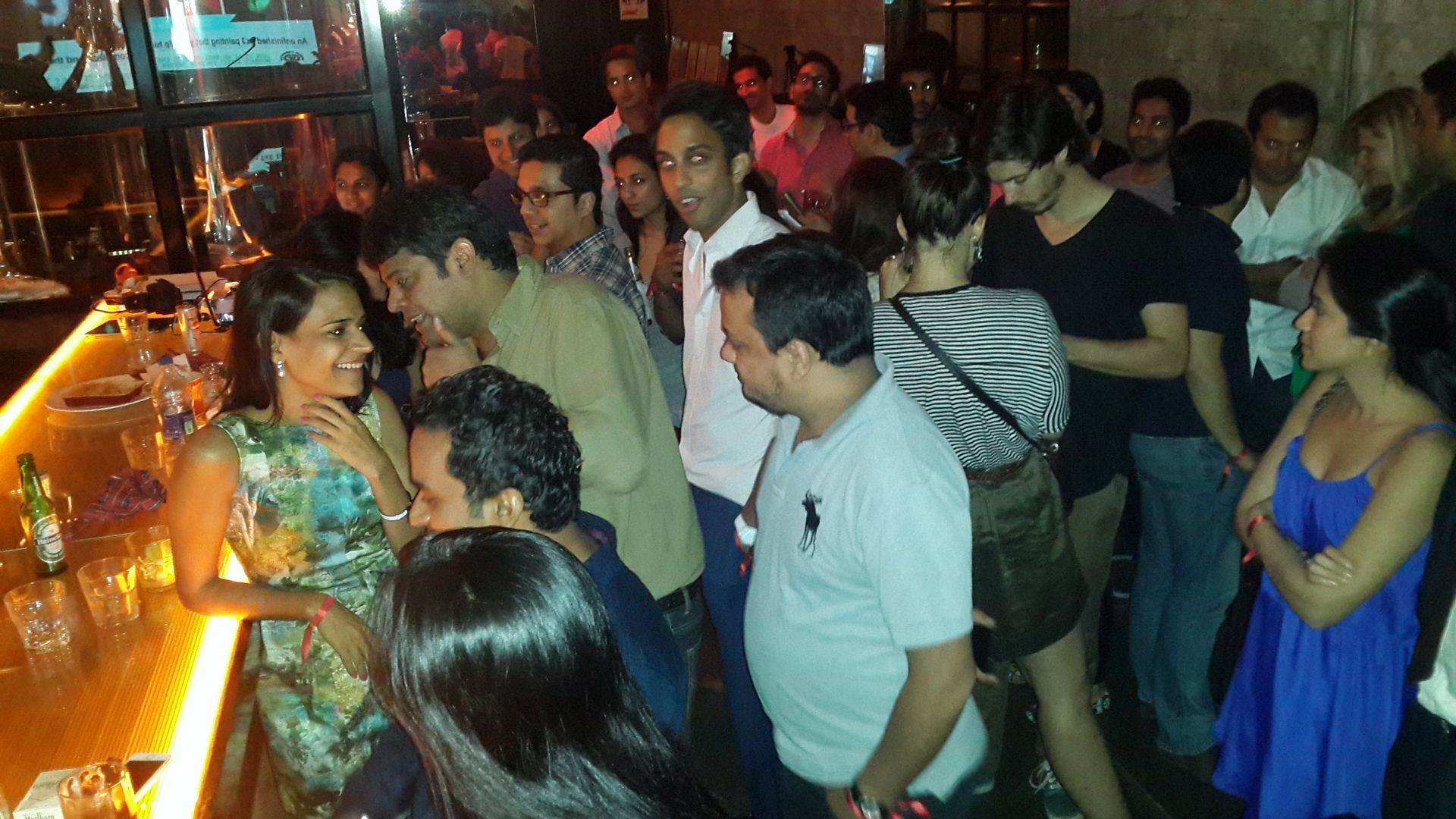 Finally, the painting was sold for 1.7 lakh! Man, these people had money. And the best part was, everything was going towards the aforementioned charity.
Here's one very funny incident below… So I too decided to make my contribution towards charity… but the only thing I could afford to bid from the list was the "Five pieces of clothing from Turquoise & Gold" whose starting bids for 3 piece set and 2 piece set started at Rs. 3000/- and Rs. 2000/- respectively. All the other items had a starting bid of Rs. 10,000/- and above.
And so my flatmate and I decided to win those 5 items…
Below is me, in the middle of a bidding war, checking my bank balance on my phone, lolz… The perfect picture to capture. And then the MC announced, "Ok hang on ladies and gentlemen, let's give him some time because he's now checking his bank balance"… The entire room erupted in laughter and applause :D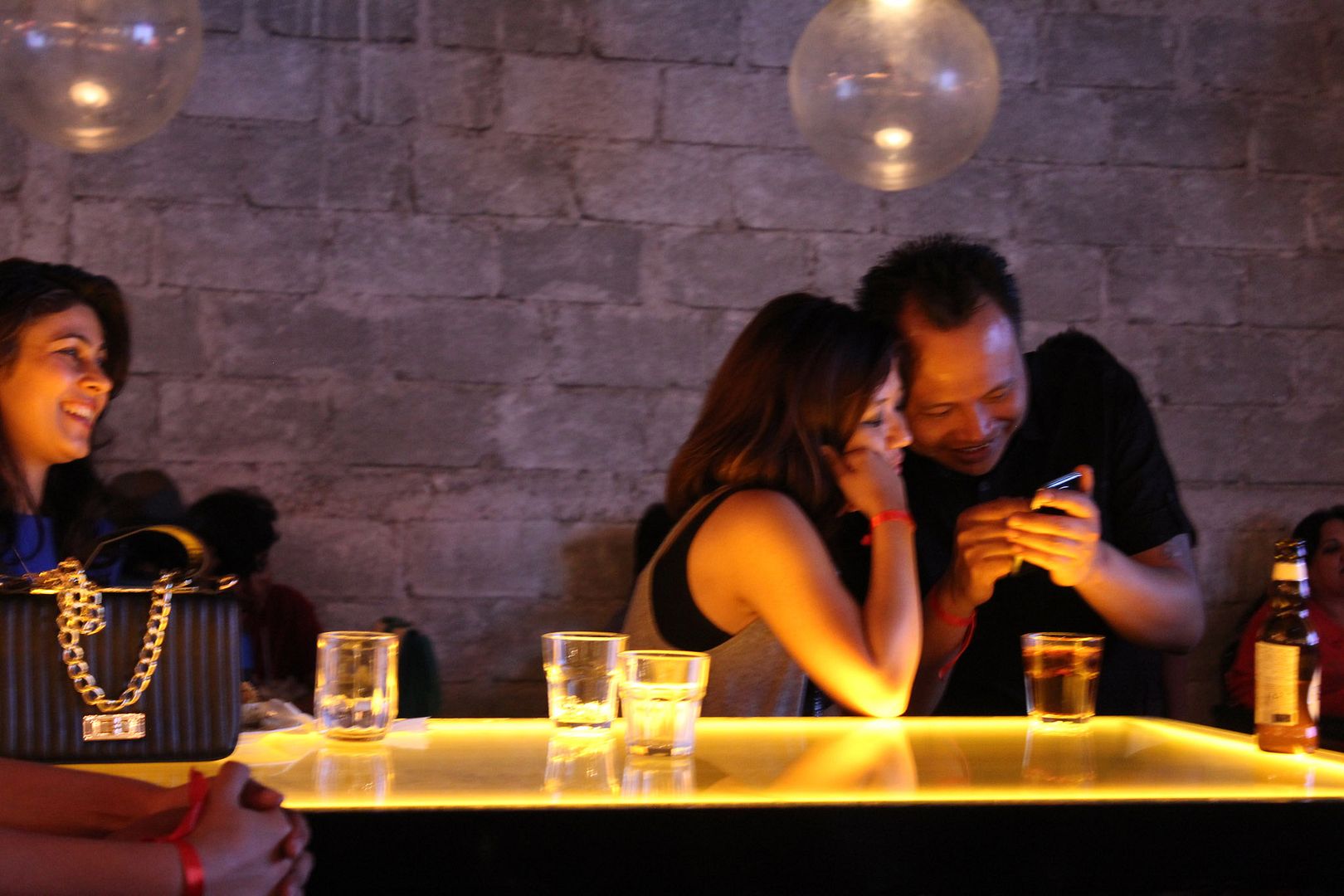 I eventually won the 2 piece set for Rs. 6000/- while my flatmate won the 3 piece set for Rs. 8000/-
Later, of course we really didn't know what to do with those five pieces since my dear friend DP could wear only one of them. The others didn't fit her, and so we gave away the rest to our female colleagues. And oh, we all received awesome "Hope Monkey" tee-shirts too for participating in the auction…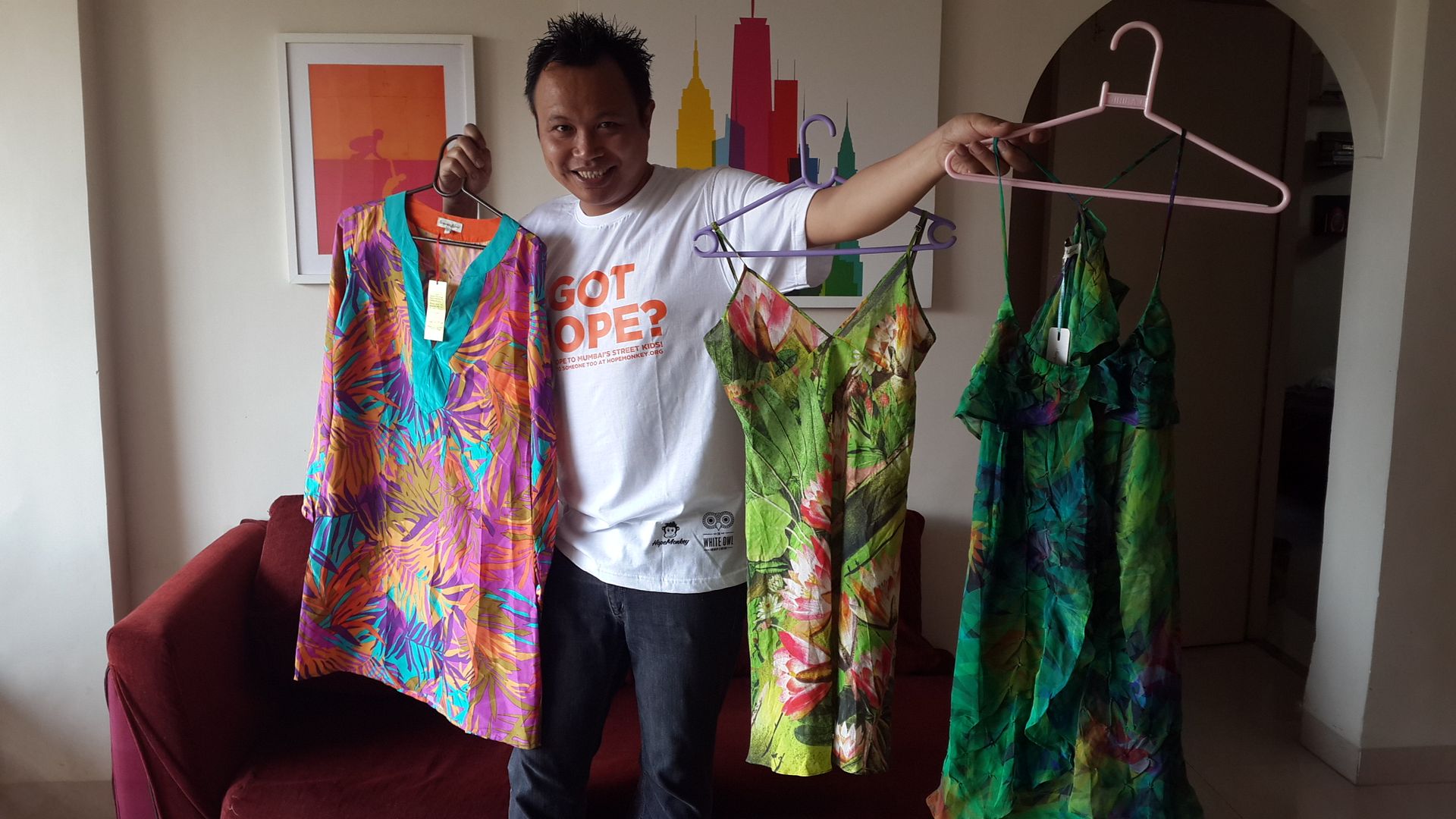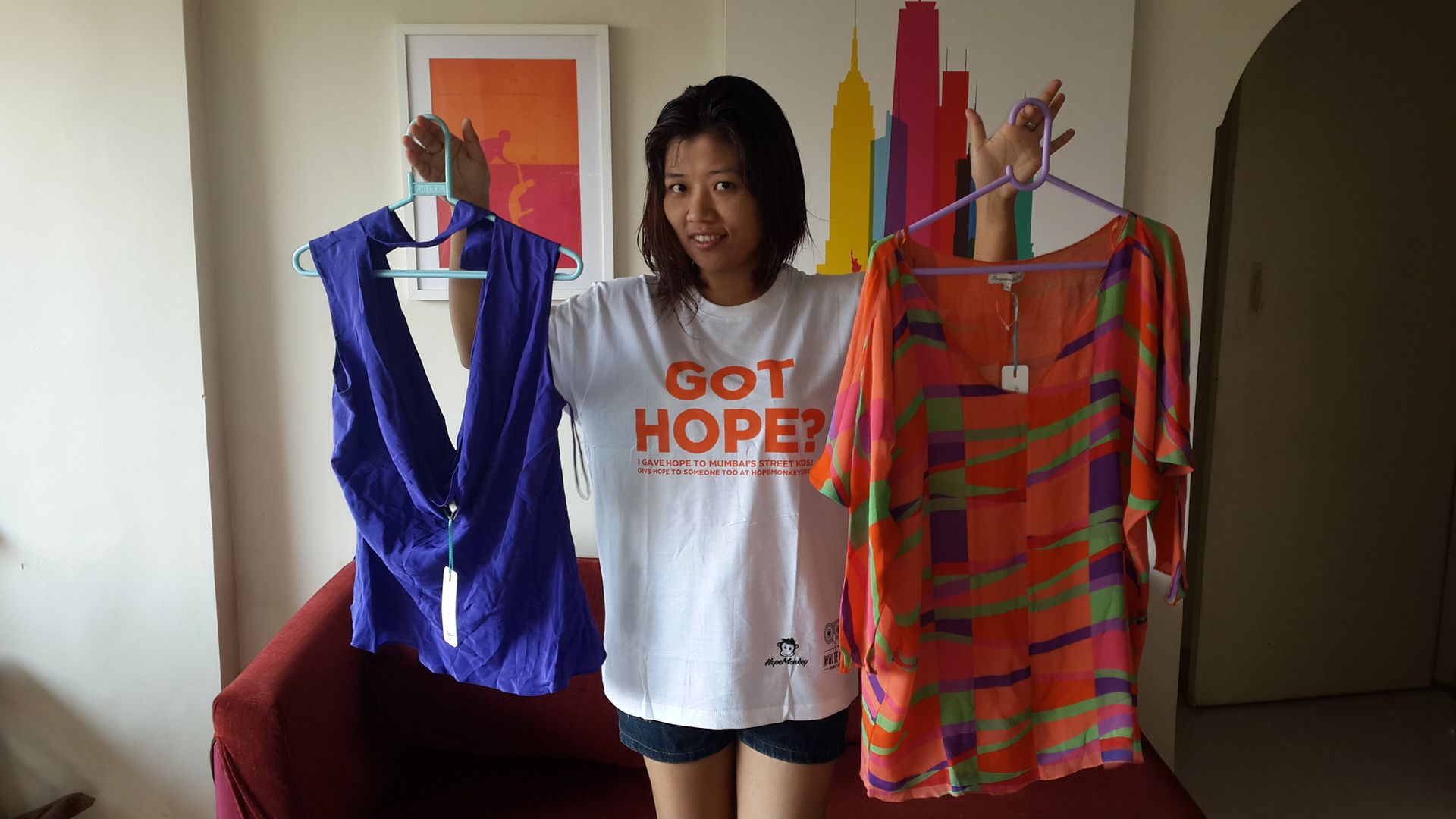 Anyway, the main purpose was to spend for charity, which we did, and it was nice to know that THF and Hope Monkey reached their target and they managed to raise enough funds to provide 25,000 meals to more than 100 street children daily, which we were told would last for around 6-8 months. Nice going Hope Monkey! Got Hope? Give Hope a chance!