Confucius once said, "Choose a job you love, and you will never have to work a day in your life." That is deep and powerful. Of course it doesn't mean you won't be working ever again, duh. It means if you do something you love and are really passionate about, your job won't feel like work.
I for one know how true this statement is. When we decided to start our own company three years ago, a lot of things changed. We no longer had bosses to answer to; instead we had investors to answer to. We no longer had seniors guiding us; instead we had mentors guiding us. We no longer had deadlines handed to us; instead we had to make our own deadlines. The decision we made no longer affected our annual appraisal review; it affected everybody working in our company. "Same wine - different bottle", you may think? Actually no. Yeah sometimes it is as difficult as before, sometimes even more. But at the end of the day, we were actually doing something we love. And after a long hard day of grinding and ass-kicking in office, we actually looked forward to the next day's work schedule. Because it never felt like work. That's what "never having to work a day in your life" means.
But this blog post is not about me.
This is about a very special person who holds a special place in my heart. The light of my life - DP Colney.
She is an excellent fashion designer from INIFD with an MBA degree in Design Management. She was working in Mumbai (where we met) for a couple of reputed fashion brands like Zara, Mango, ÉSPRIT Germany, SDL, etc and had participated in numerous fashion shows, including Lakmé Fashion Week, where models such as 2003 Miss Asia Pacific 1st runner up Shonal Rawat, 2010 Miss Universe India finalist Divya Singh, model turned designer Saksi Bindra and super model Anusha Chauhan had walked the ramp wearing her collections.
[click on all images to enlarge to a new tab]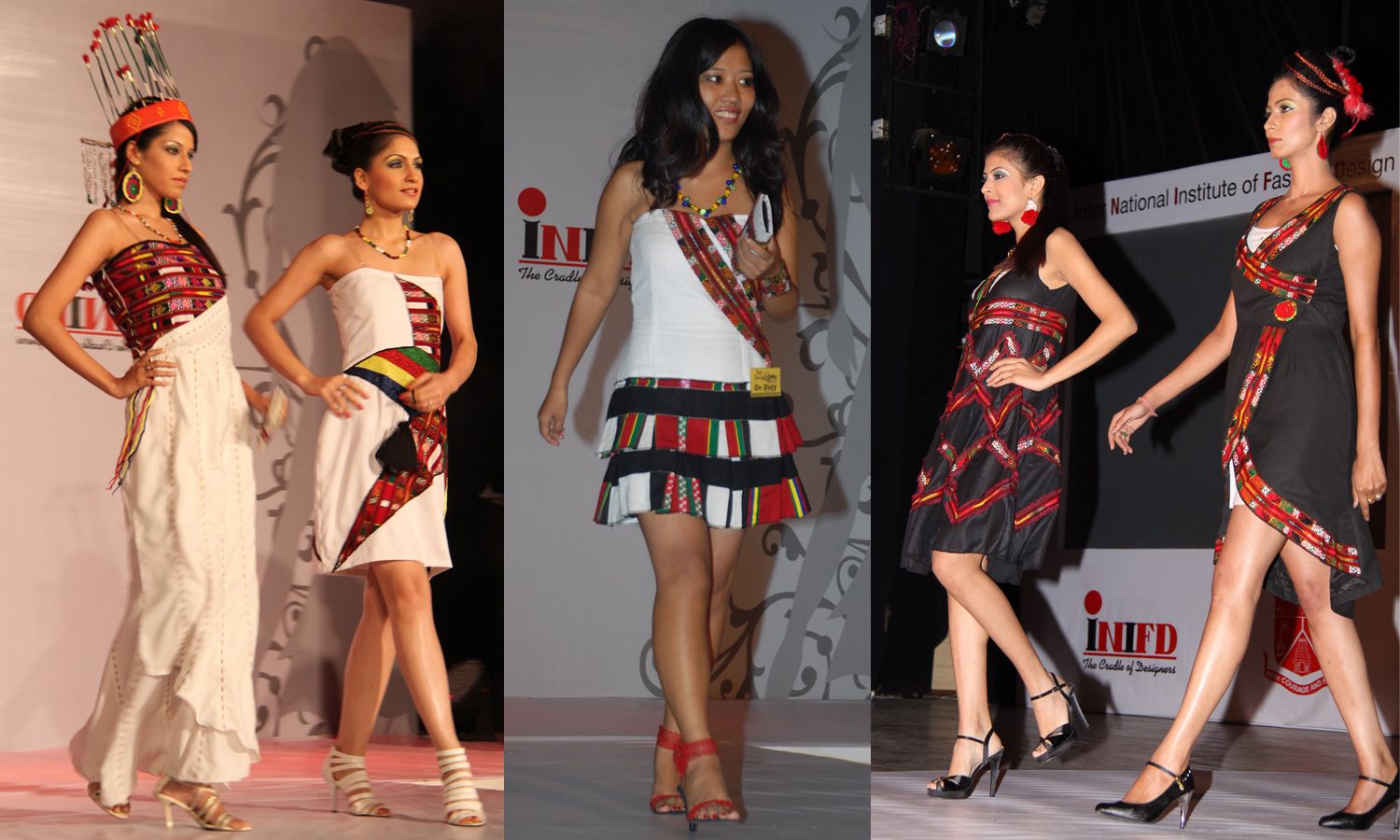 Last year, unfortunately, she had to leave Mumbai to start her own family business back in Mizoram – The Colney Select, where she continued doing what she loves the most - designing new clothes. Her sister Mami Colney meanwhile handles the marketing of their business, and is deeply involved in getting the best fabric and material from Thailand and other sources. Her two brothers Job and Joseph too put in immense amount of support for this new venture.
The Colney Select line of clothing mainly focuses on women's wear, bringing in the latest fashion trend fused with our Mizo cultural design. DP's field of expertise does not lie in just design creativity alone, but she has an in-depth knowledge on garment design covering a wide range of handloom products and apparels.
Yeah, this blog post may sound like an advertisement to some of you. If you feel so, then so be it. Because the reason why I really want to write about her upcoming business is not just because people love her designs, but because I am really proud of the way she's been working real hard, burning the midnight oil just to meet her customers' demands. In fact just recently she fell ill and was rushed to NEIGRIHMS hospital in Shillong where she was admitted for a month because of overwork and stress. Doctors advised her to take it easy. Such is the toll a private business can take on people.
Below are some of her designs I managed to get my hands on. Some of them are quite old and I do not have her latest collections, but do have a look and feel of her line of clothing.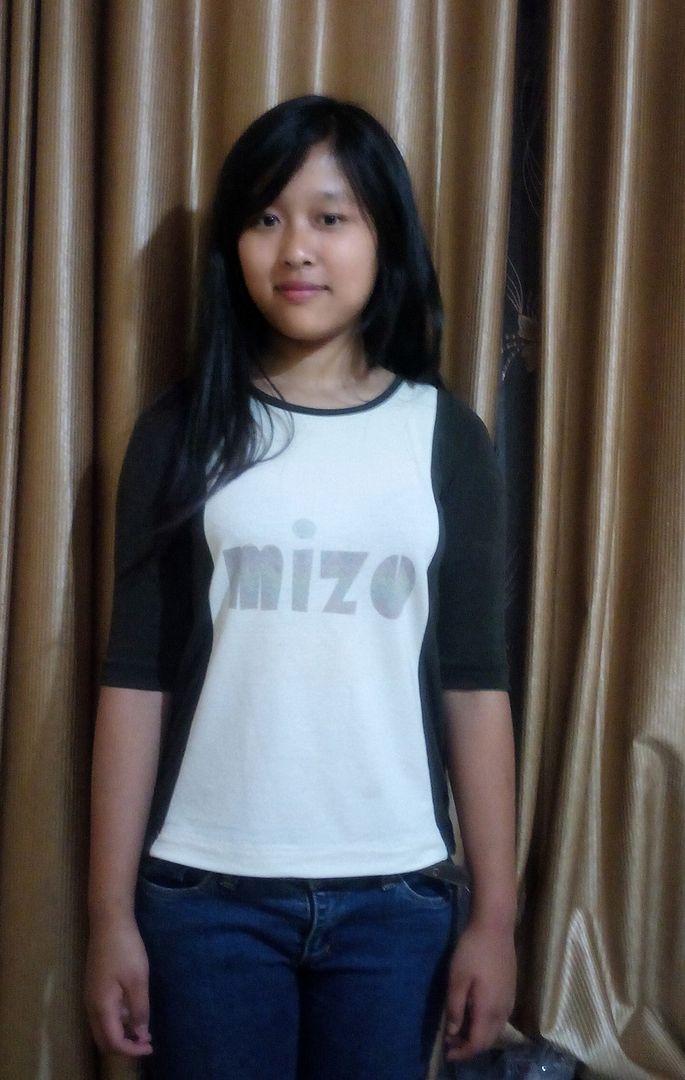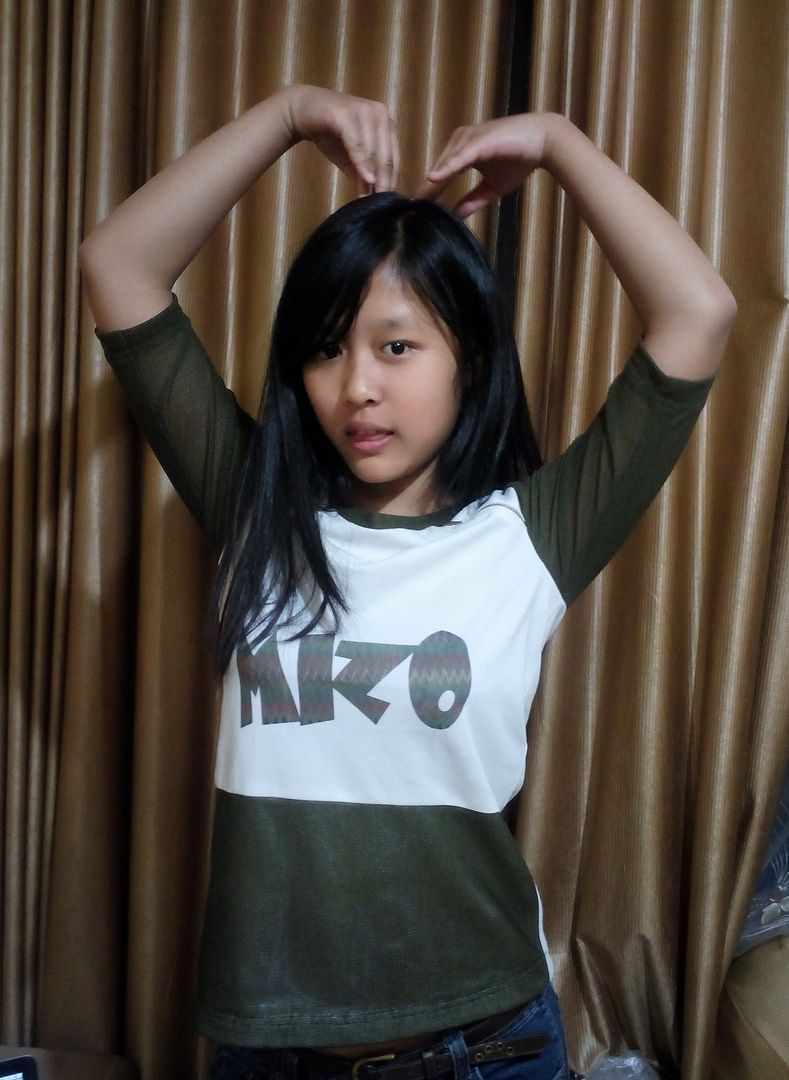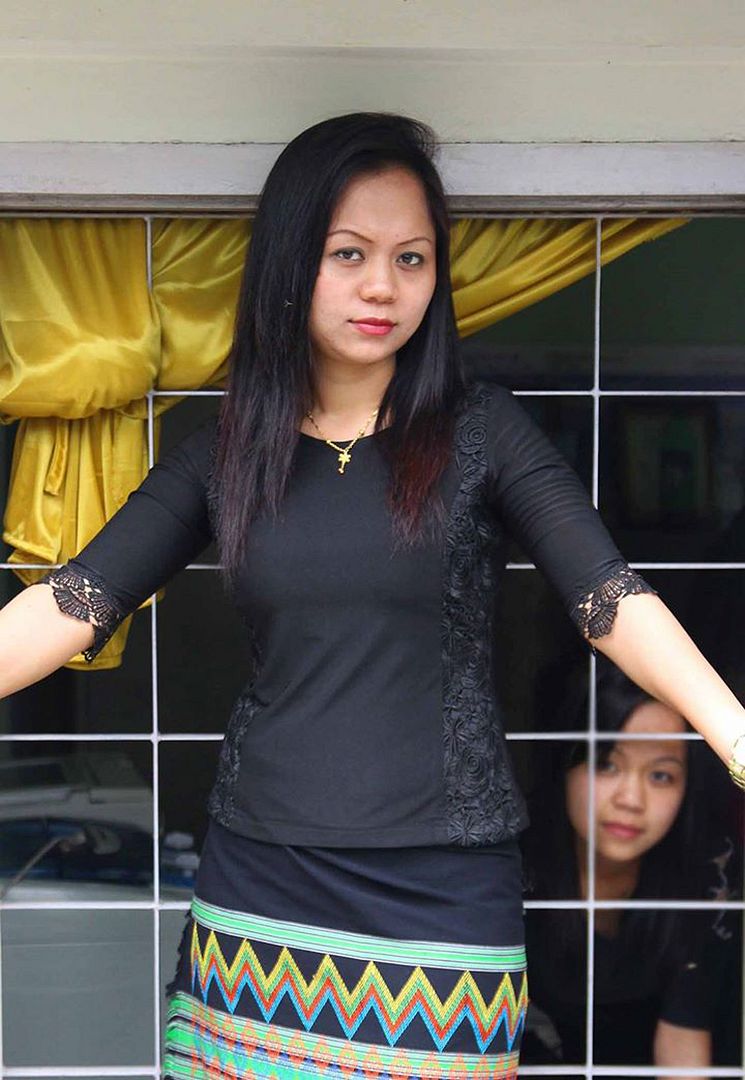 By the way, all her models posing here are doing so willingly and none of them have been coerced or blackmailed into doing this :P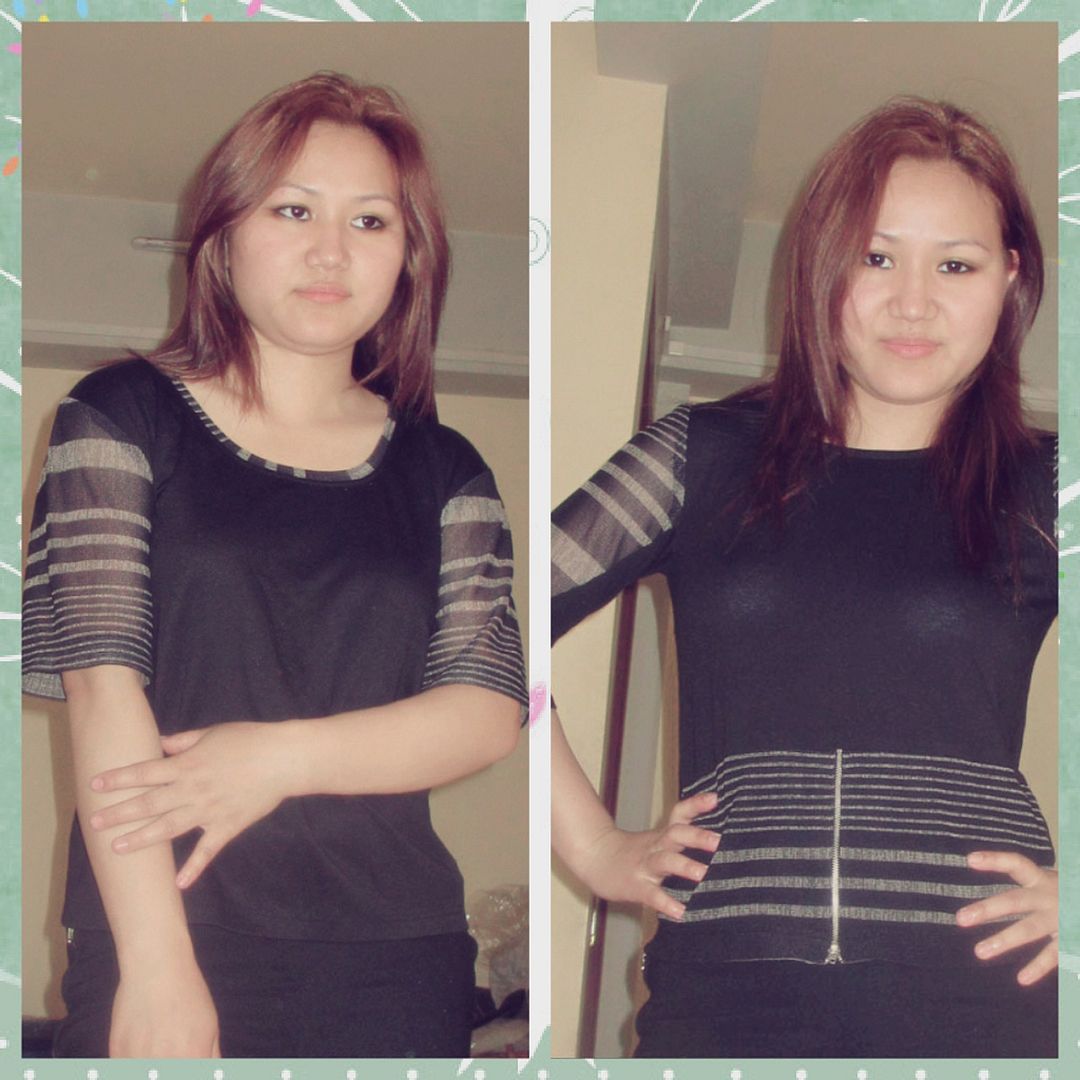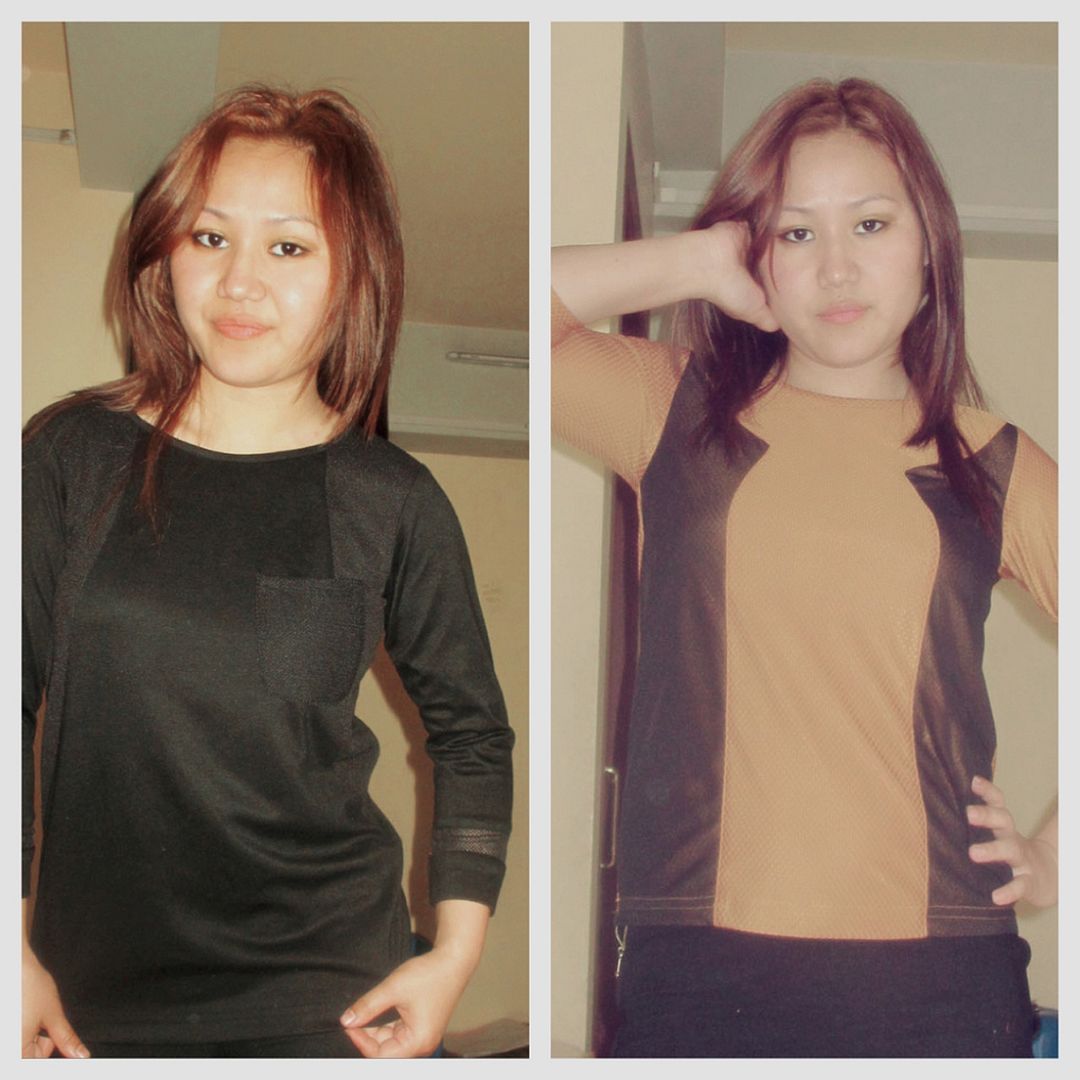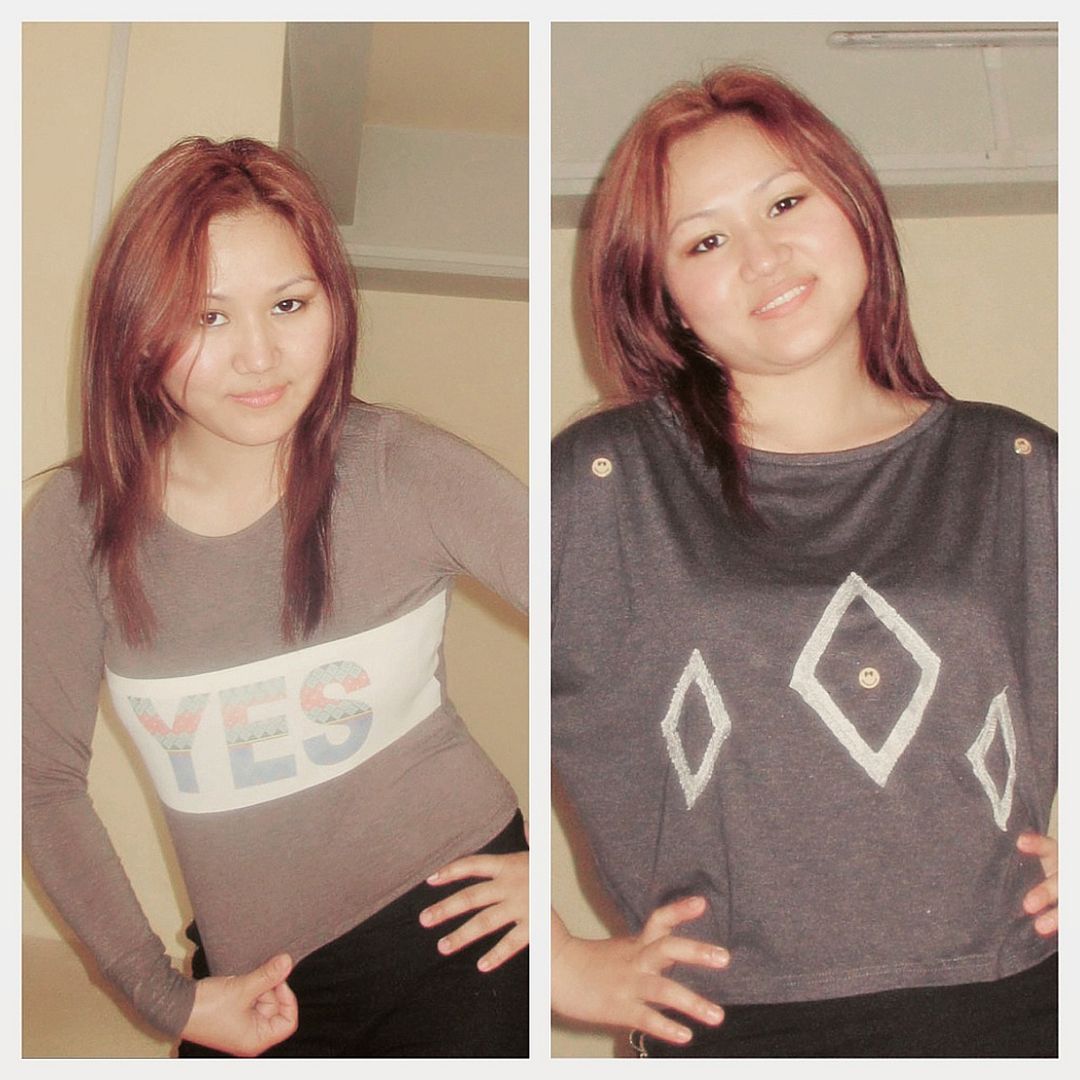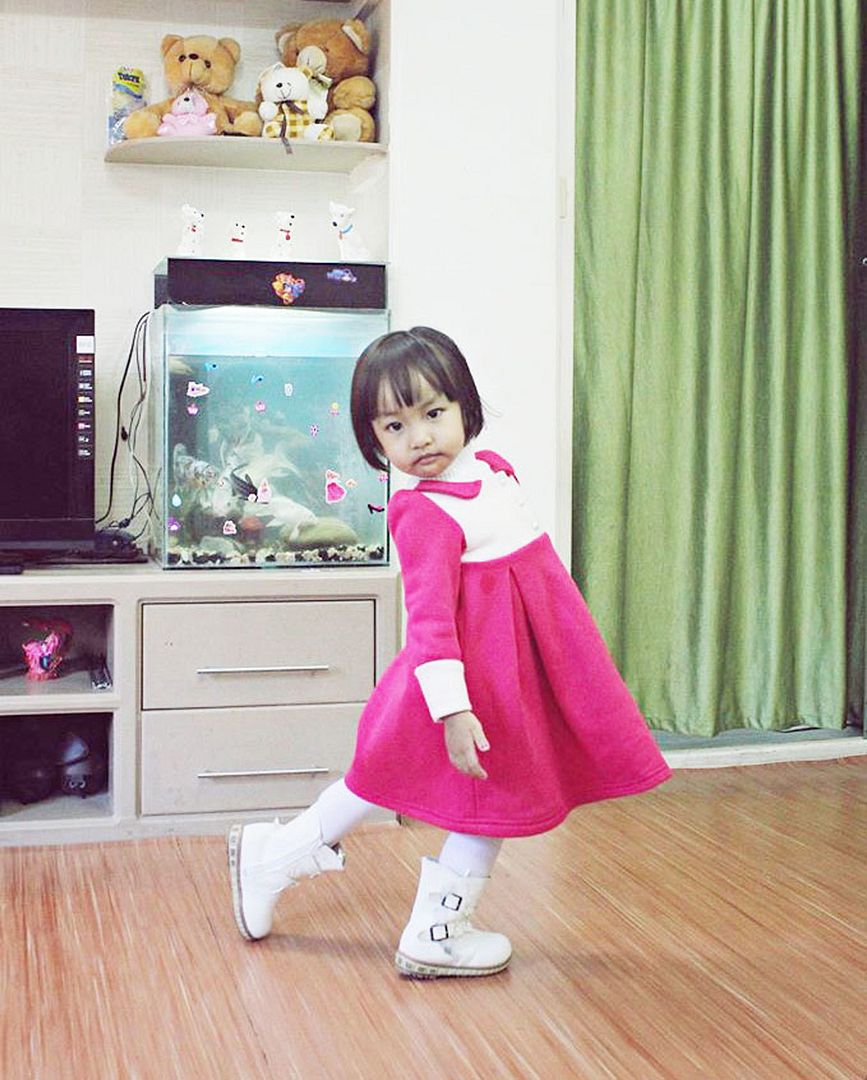 She starts her design usually by sketching them on her Macbook. It takes her around an hour to come up with a new design. She can also customize the design for you if you happen to catch her when she's free. Below are some of her sketches.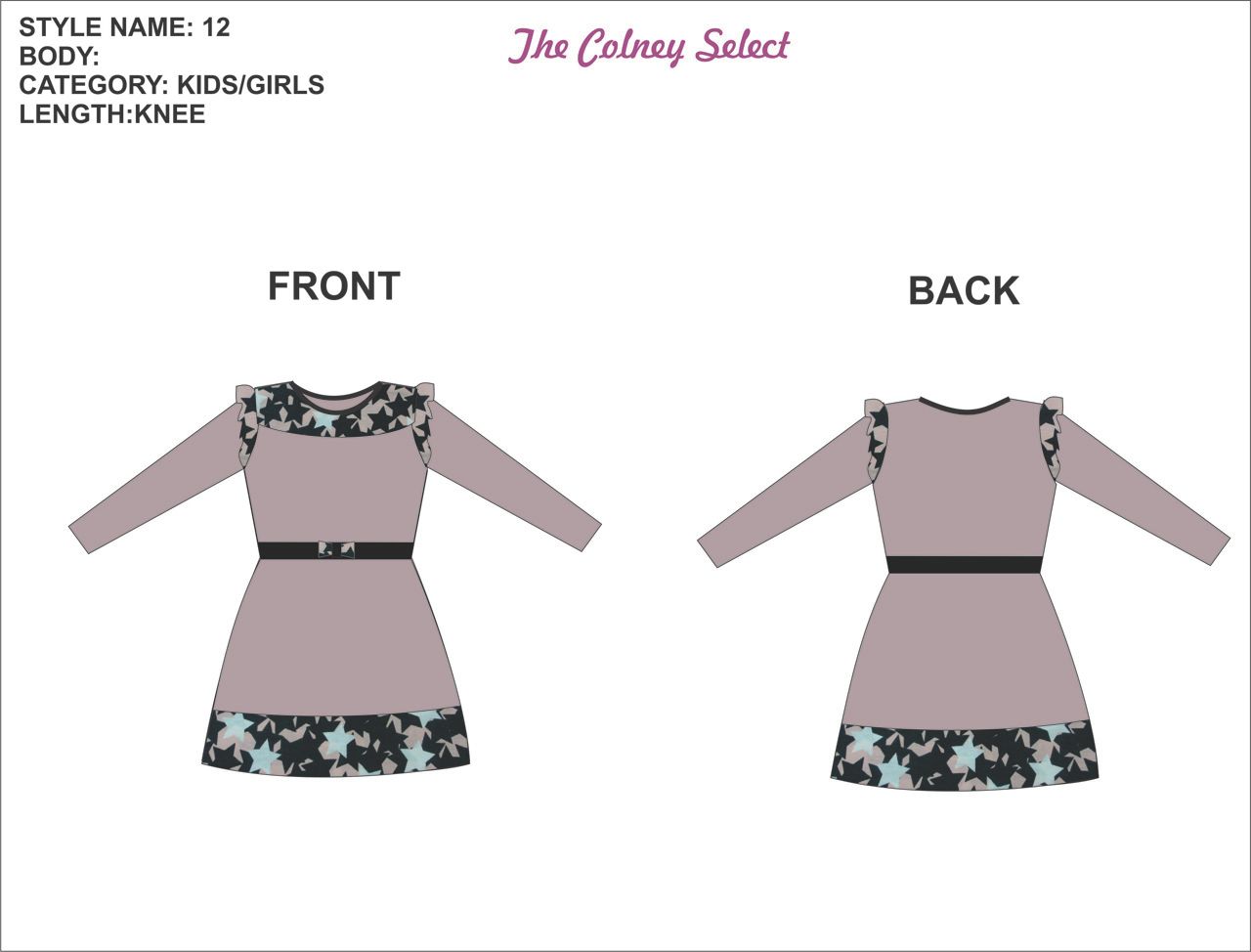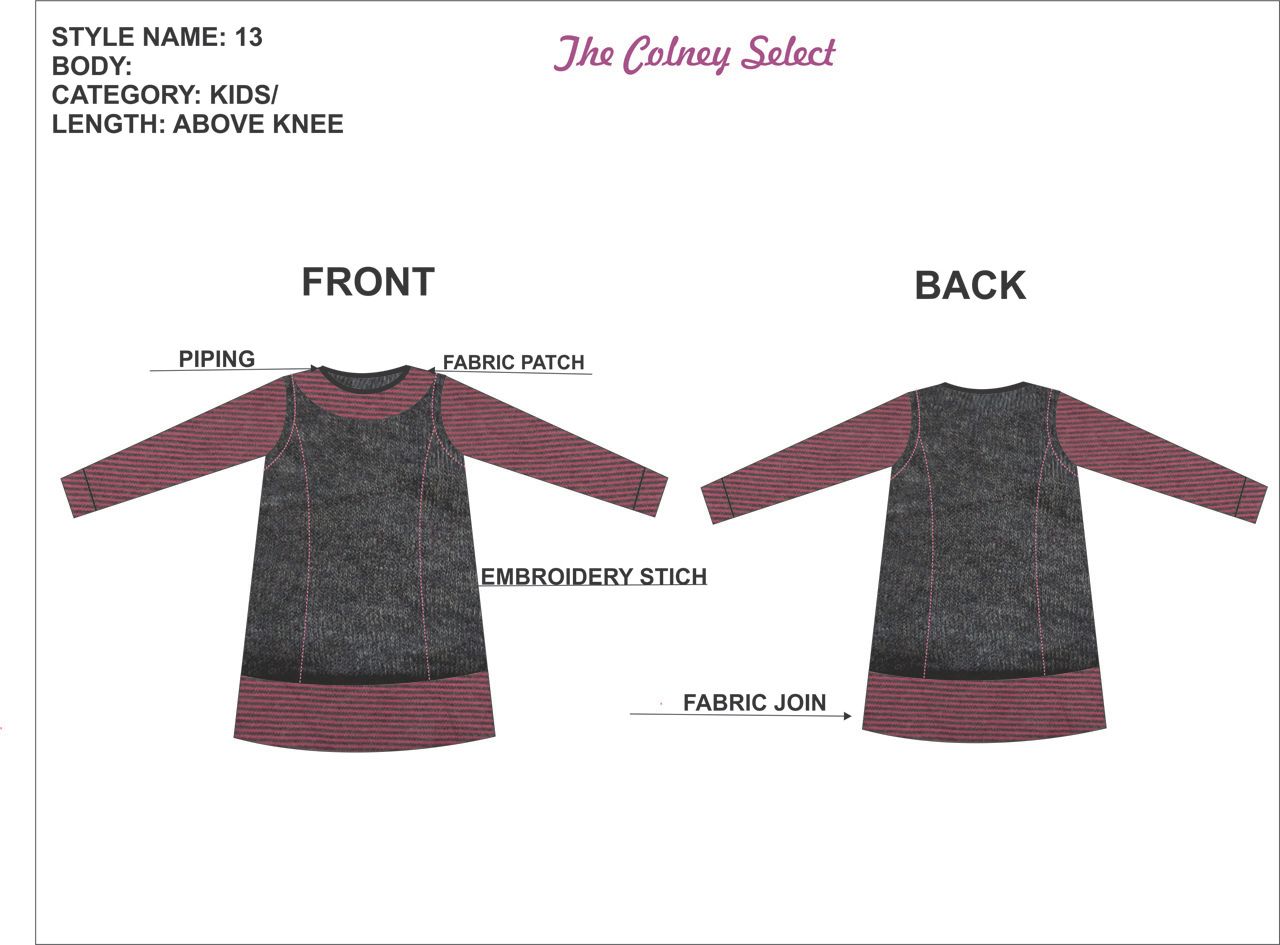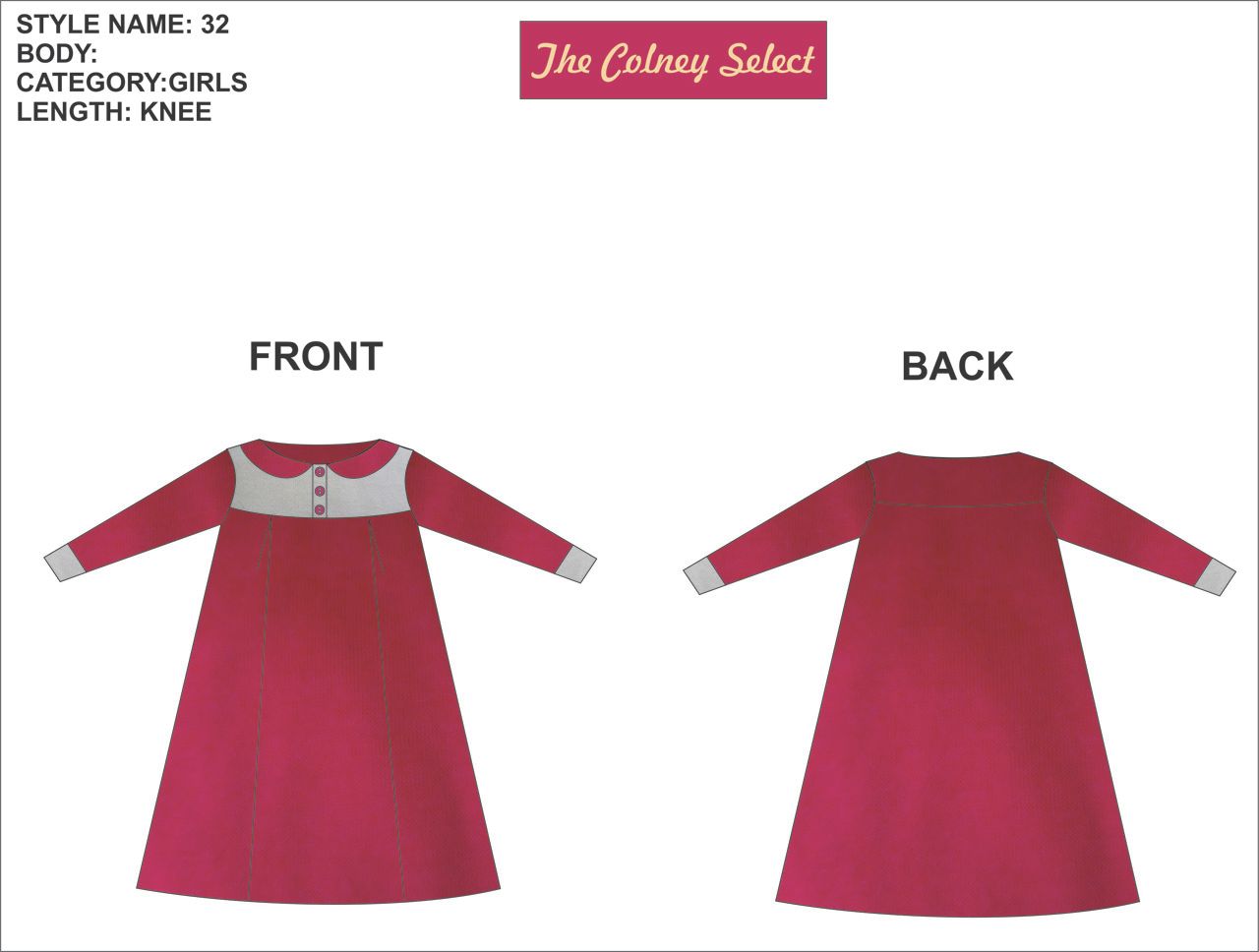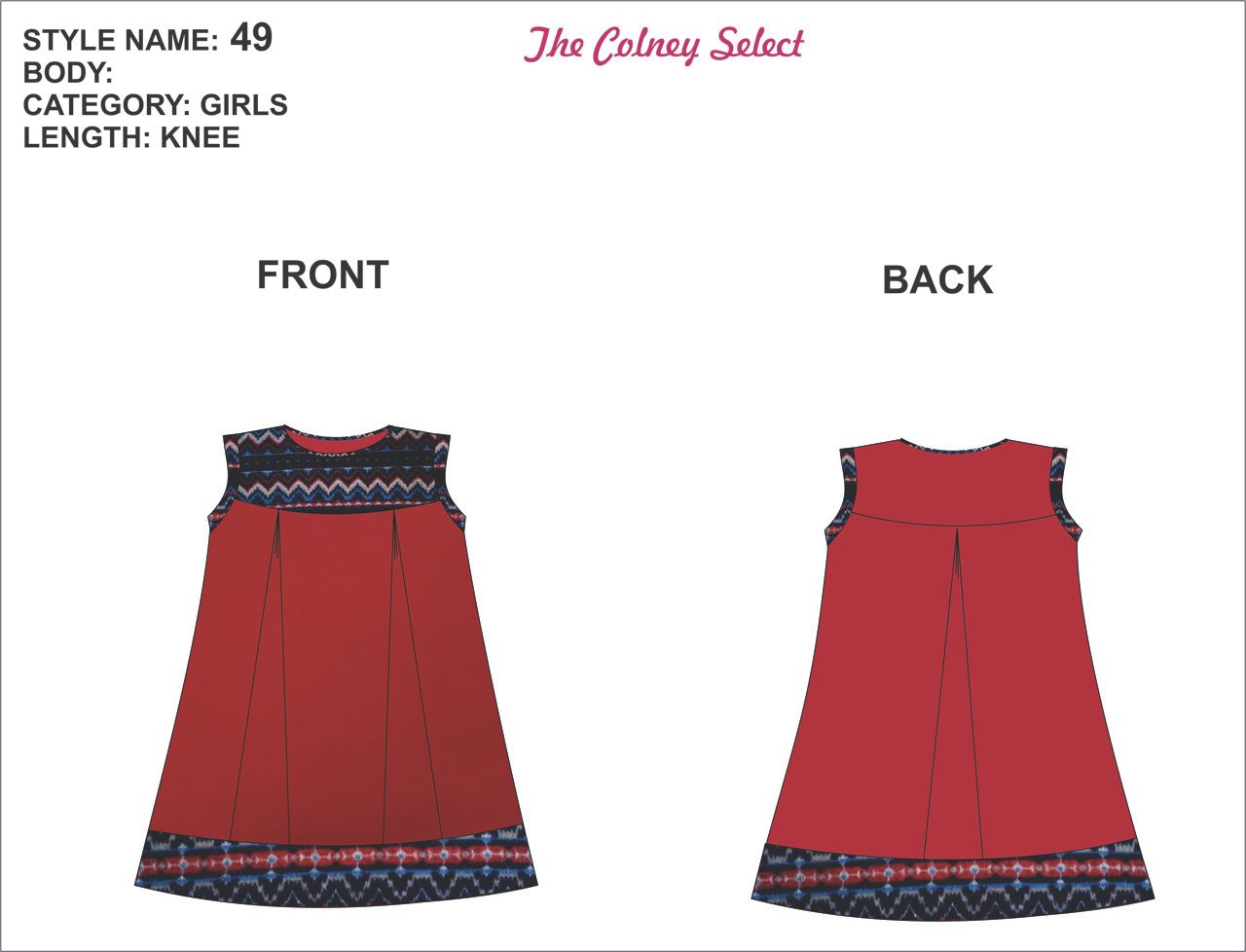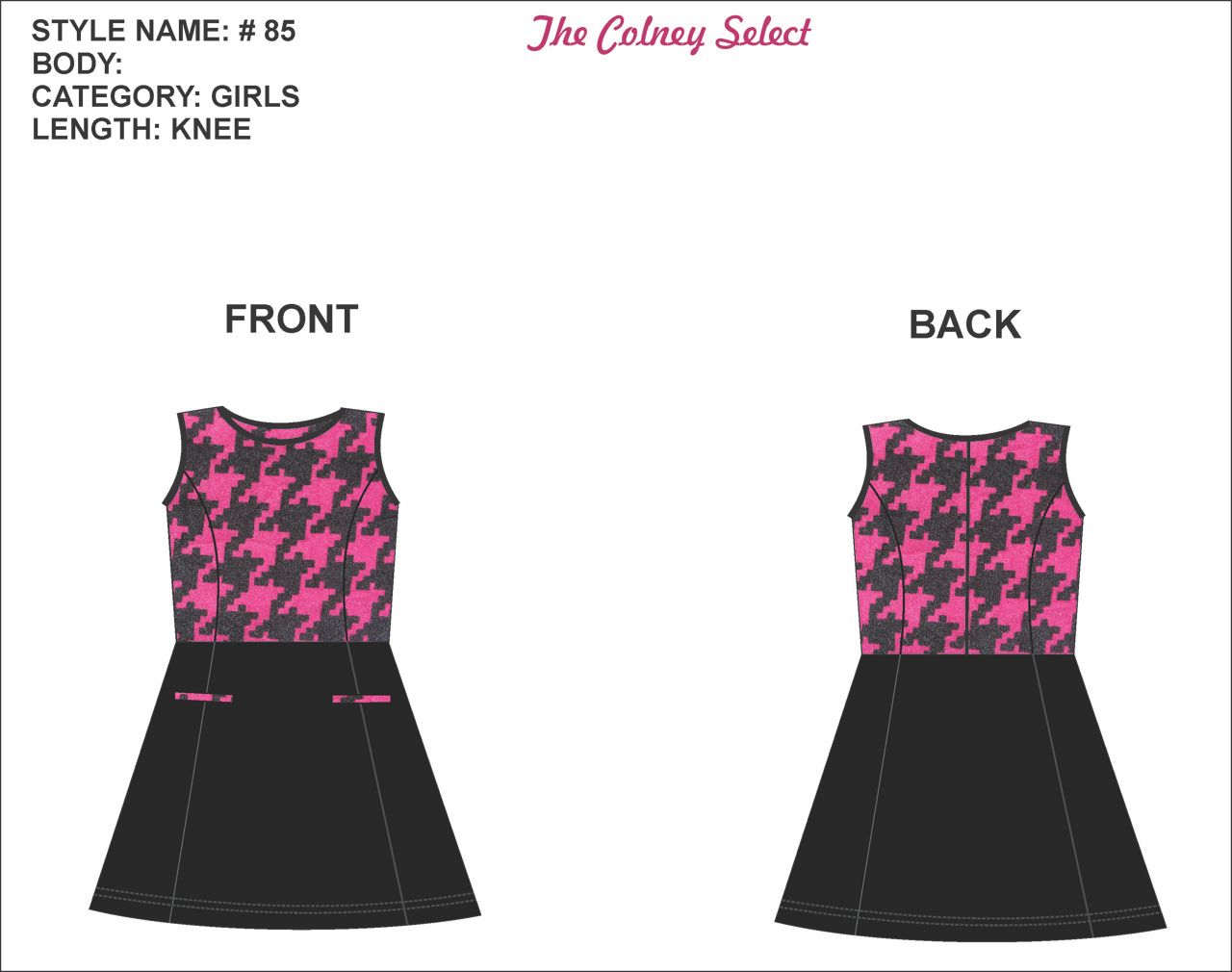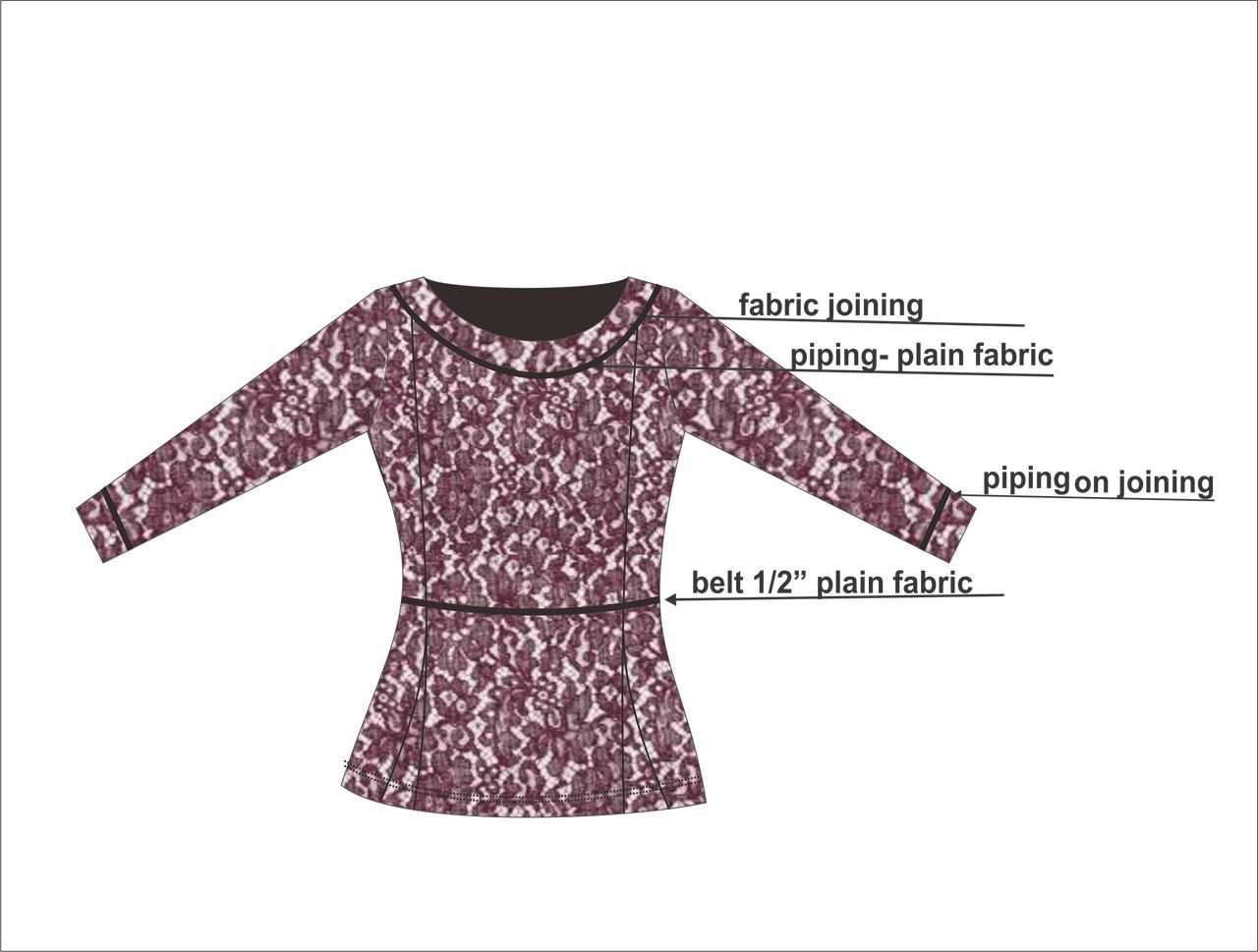 And trust me, this is what she does in her pastime. She really loves her line of work.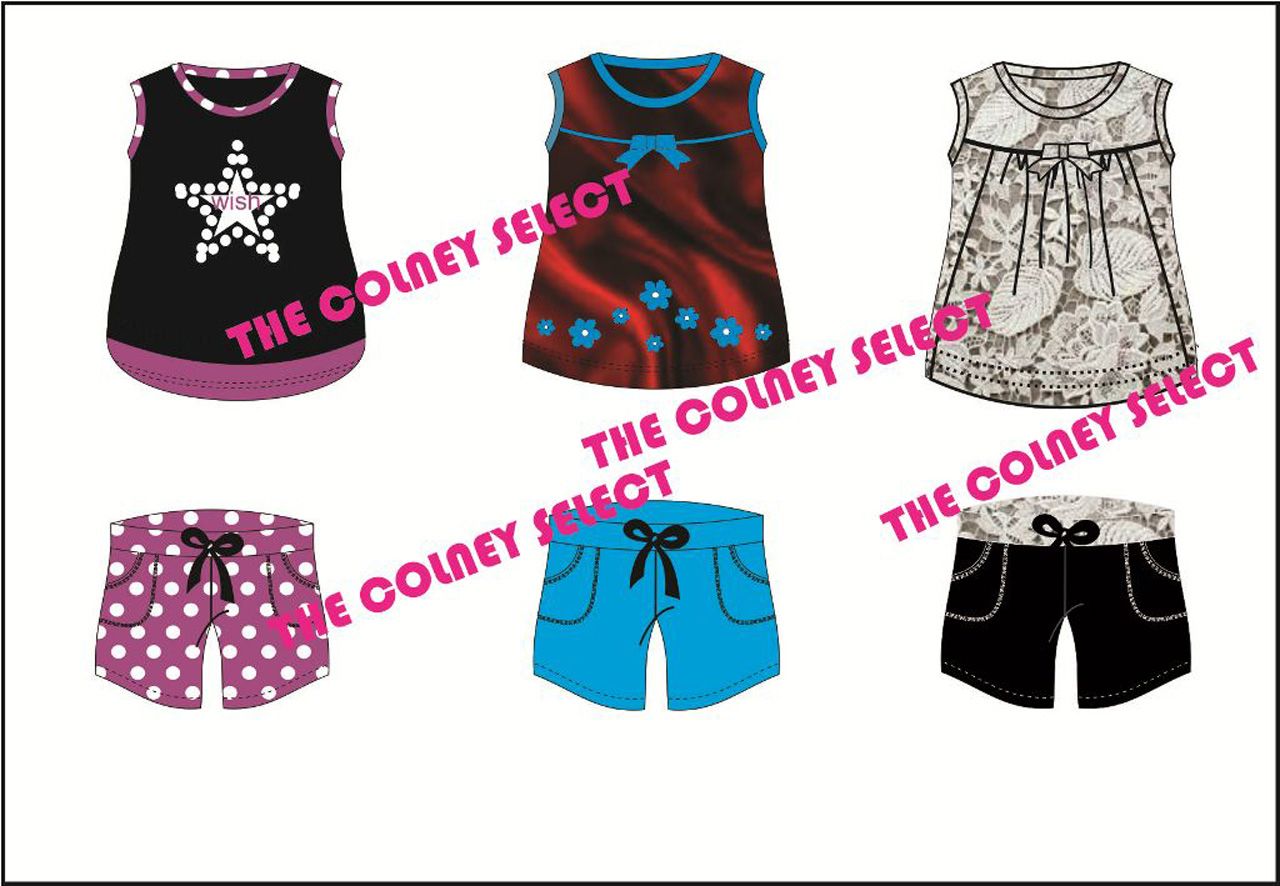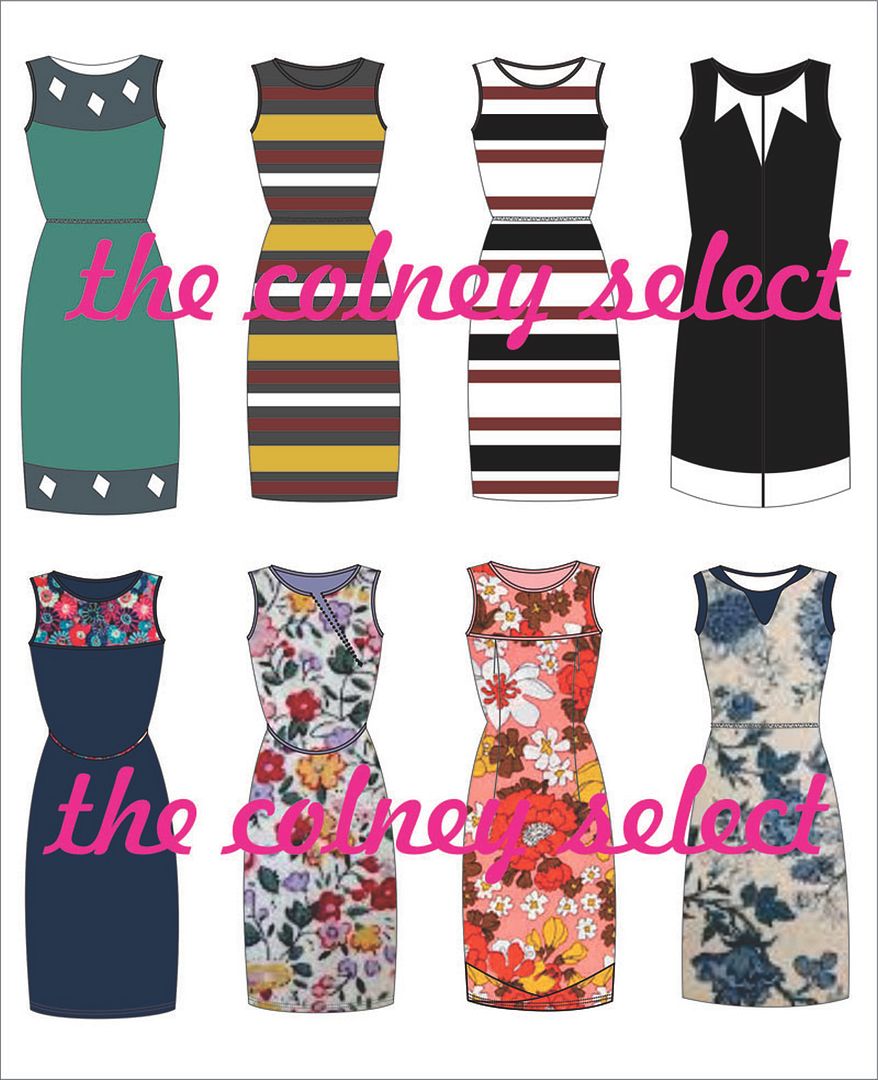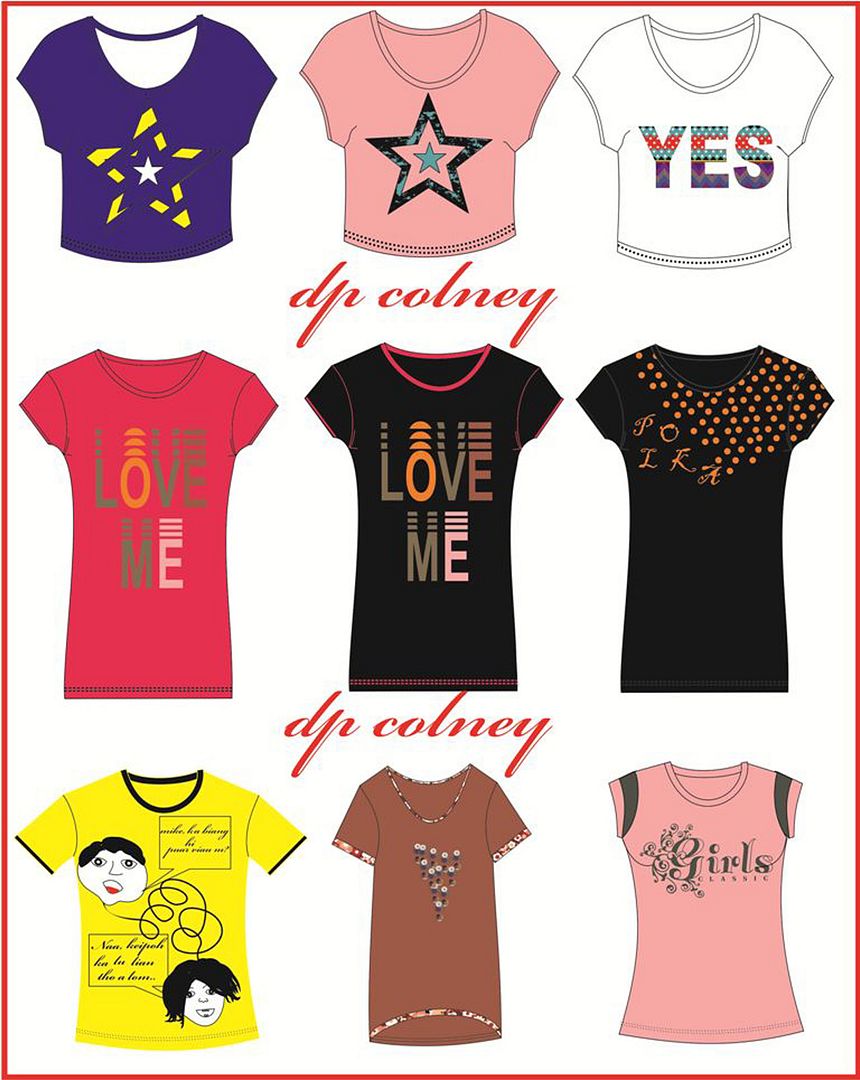 Her gown designs too are amazing and classy.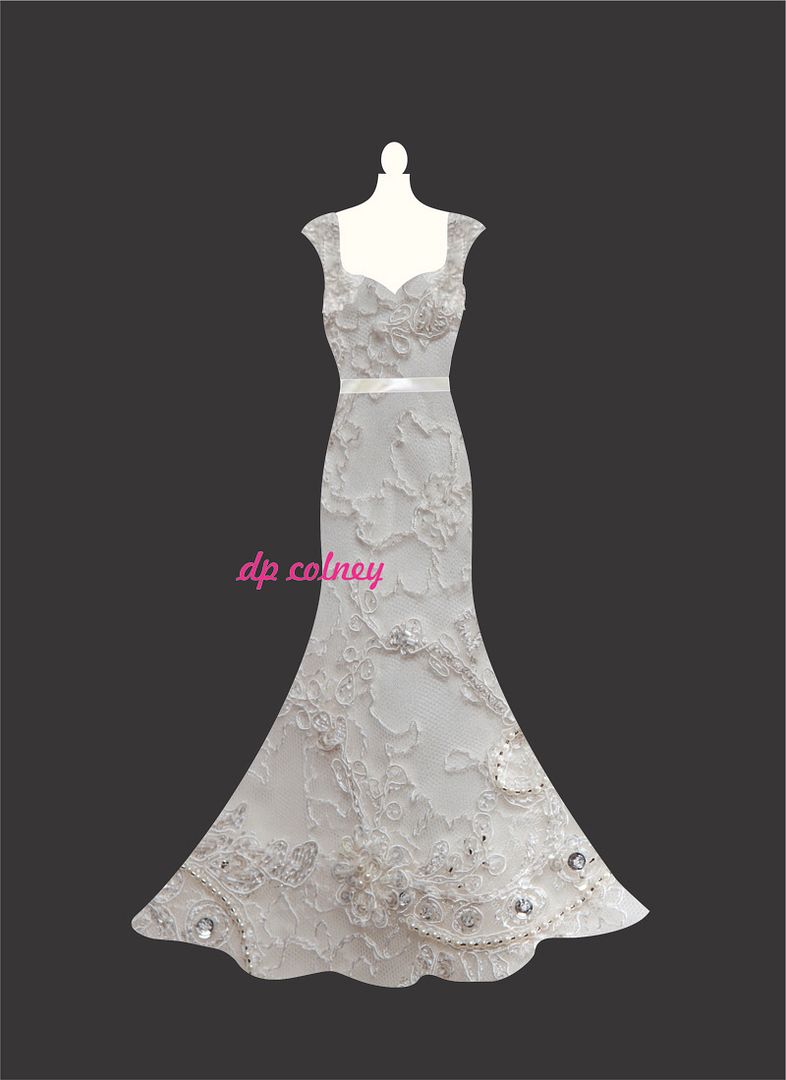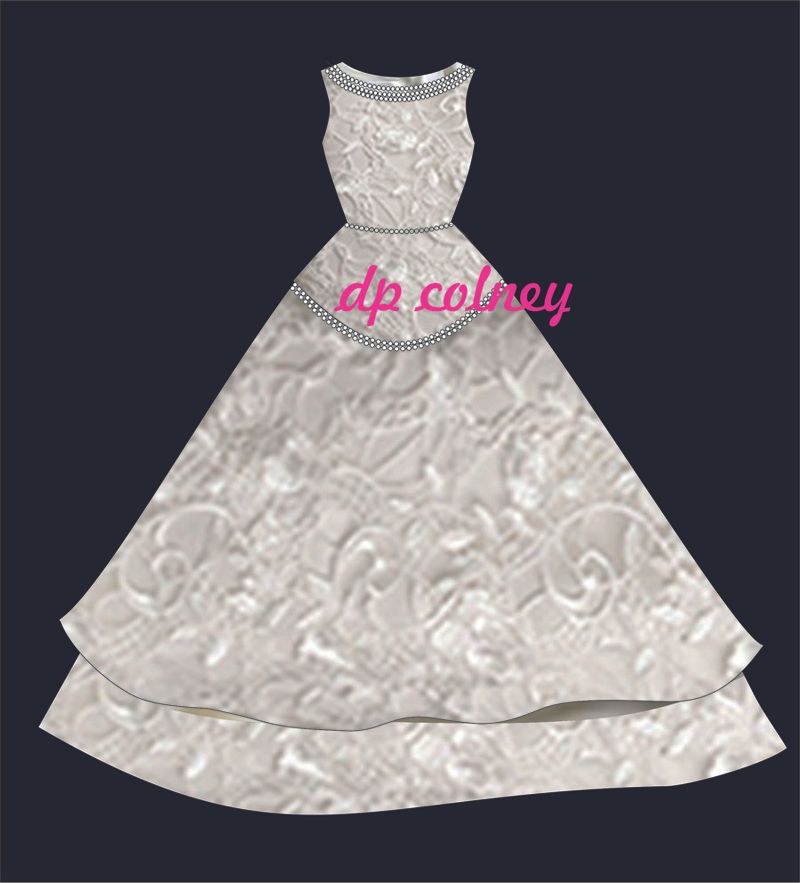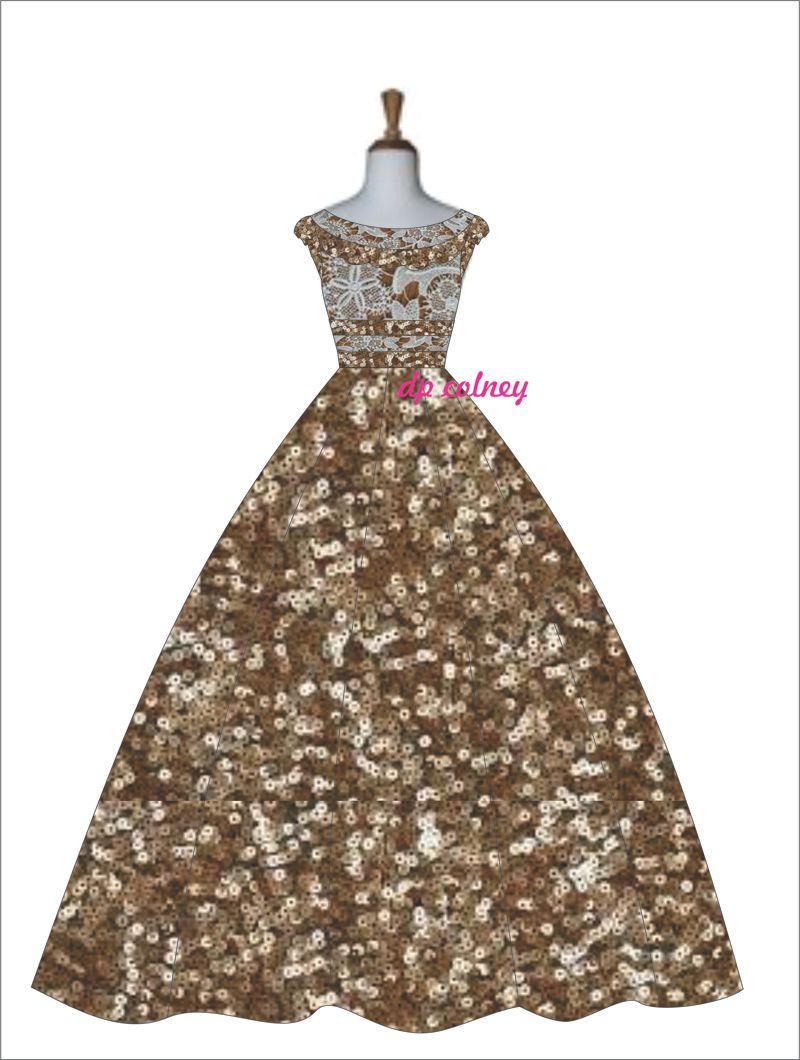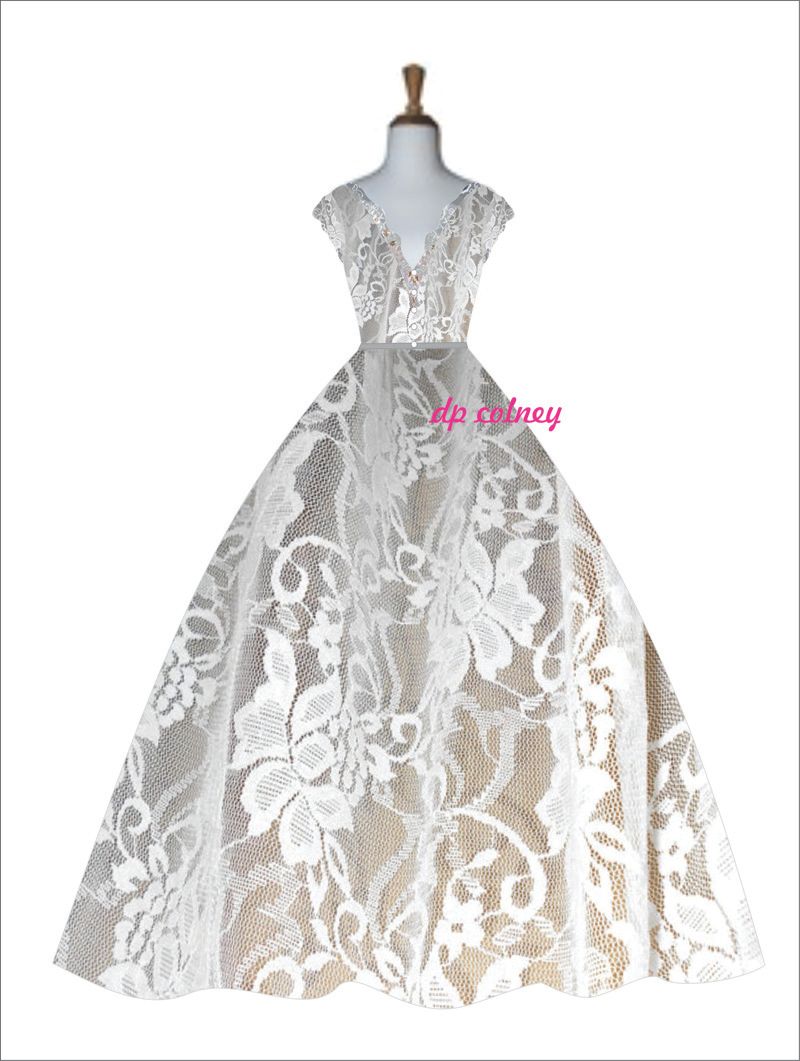 Once she is done with the design, she sketches the model's body, seeing what type of design fit what type of body the best...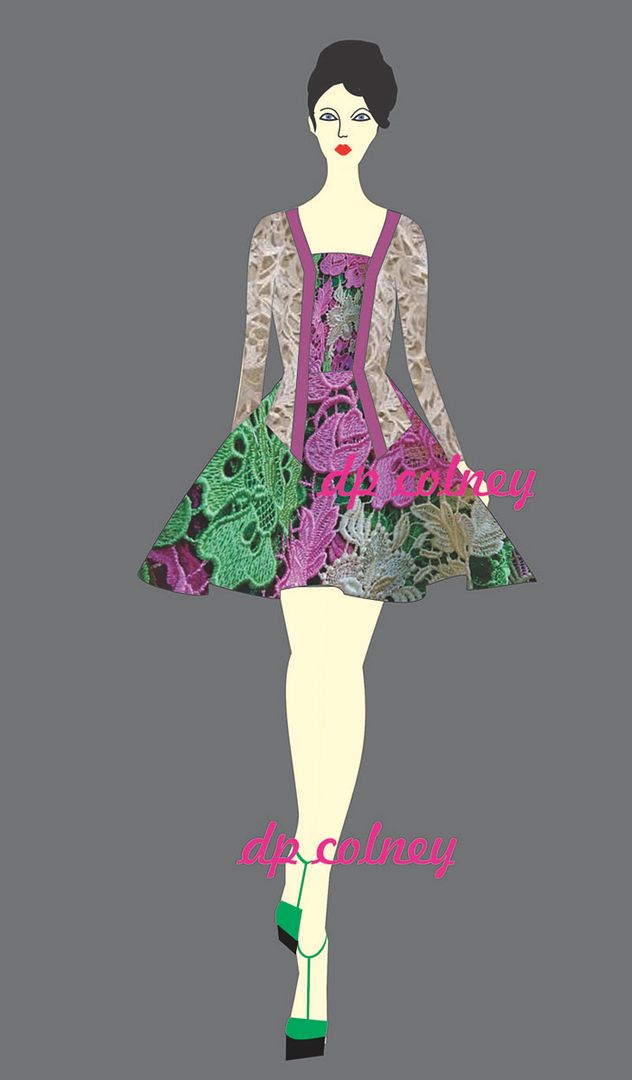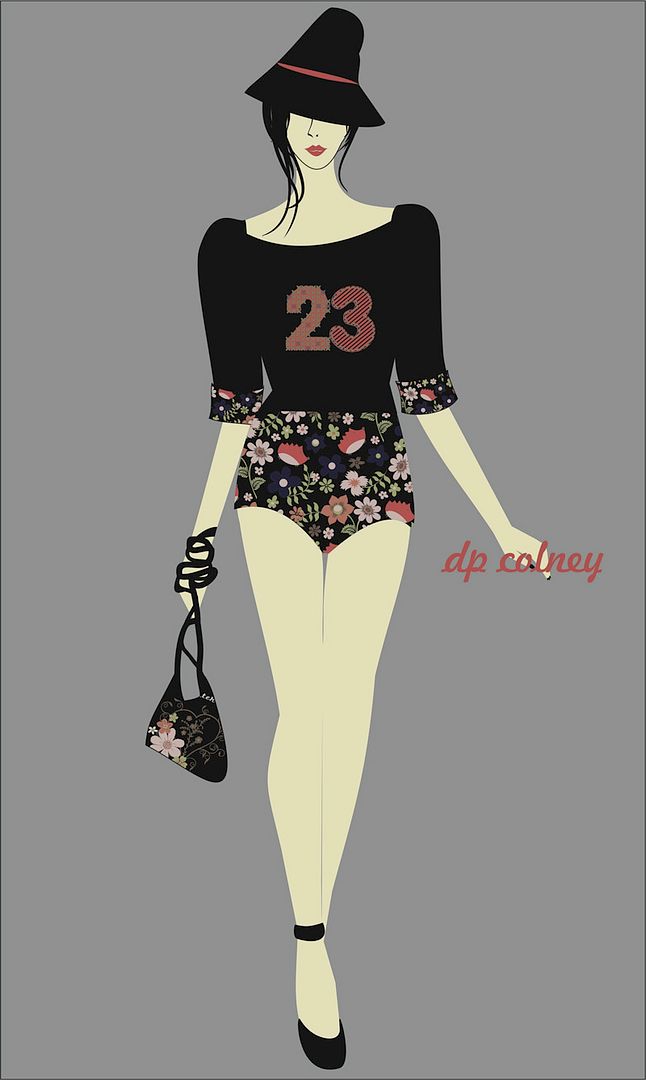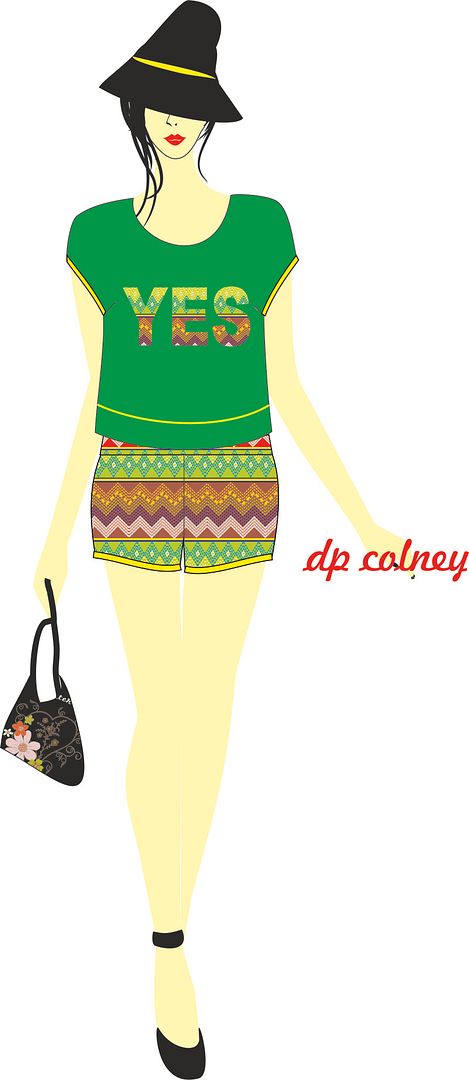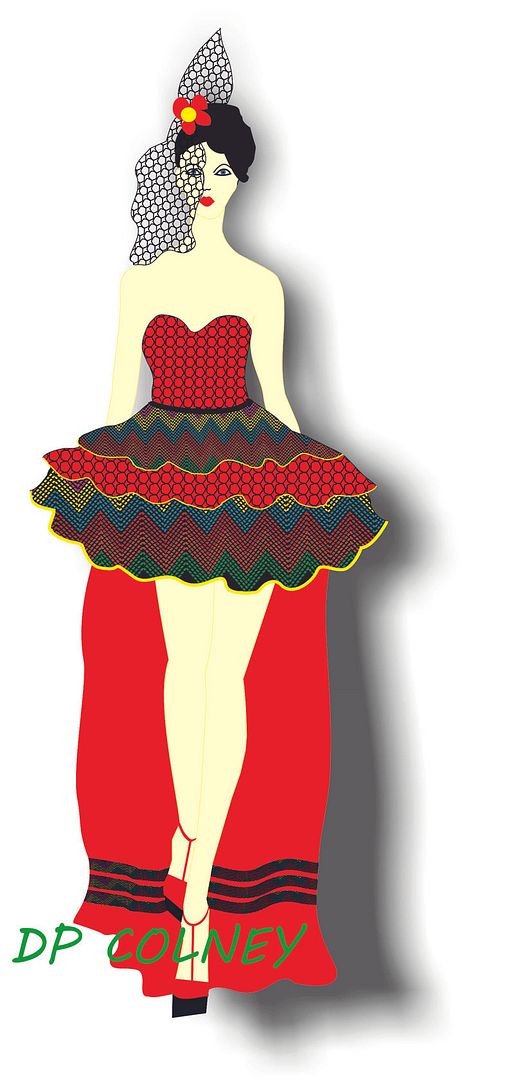 Once the design has been finalized, it moves on to production. Since "The Colney Select" is at its nascent phase, they don't have a proper shop of their own yet. So they are currently operating out of Mami's rented apartment at Khatla, Aizawl.
They have three tailors working under them, who report for work every day at their makeshift "office".
Currently, the place may be a bit small and congested, but hey, remember, this is just the beginning. Let's not forget that Microsoft, Google, Apple, Amazon, HP and a few others all started operations from their garages only, and look where they are now today :) The tailors do the required cutting and stitching based on DP's instructions.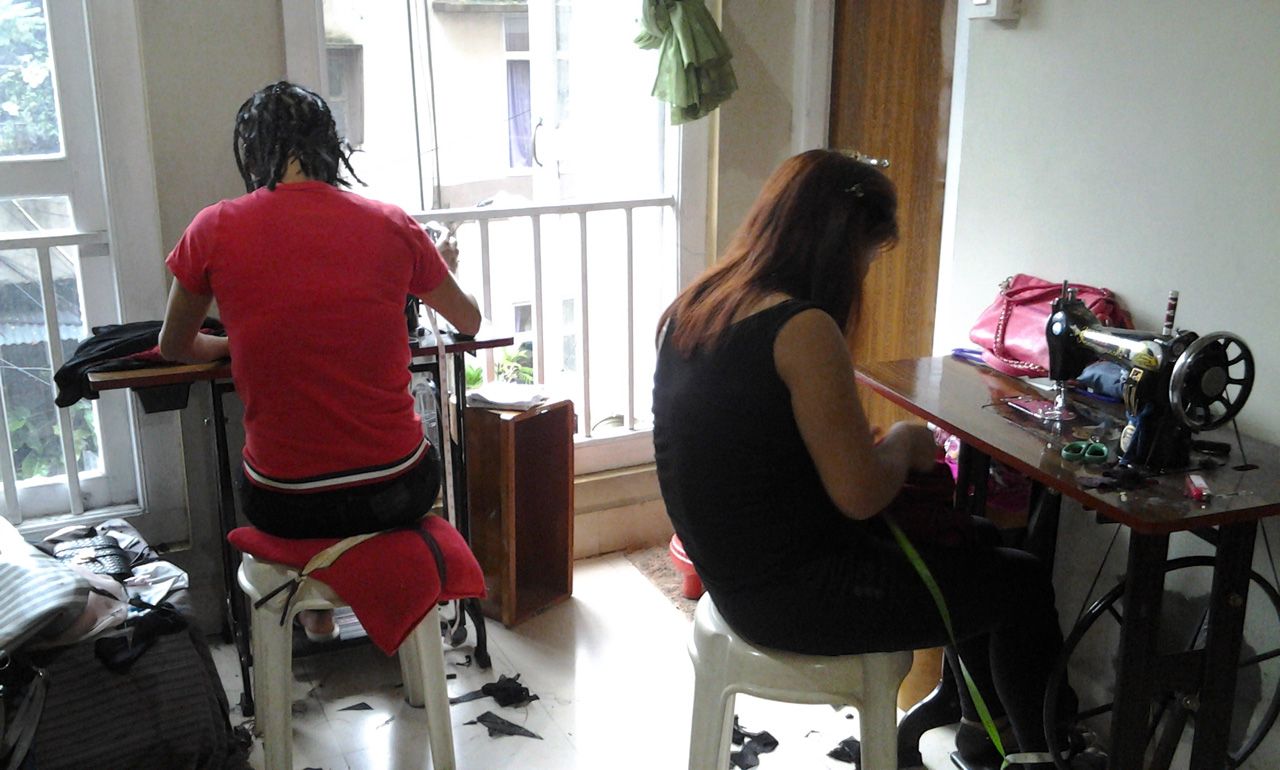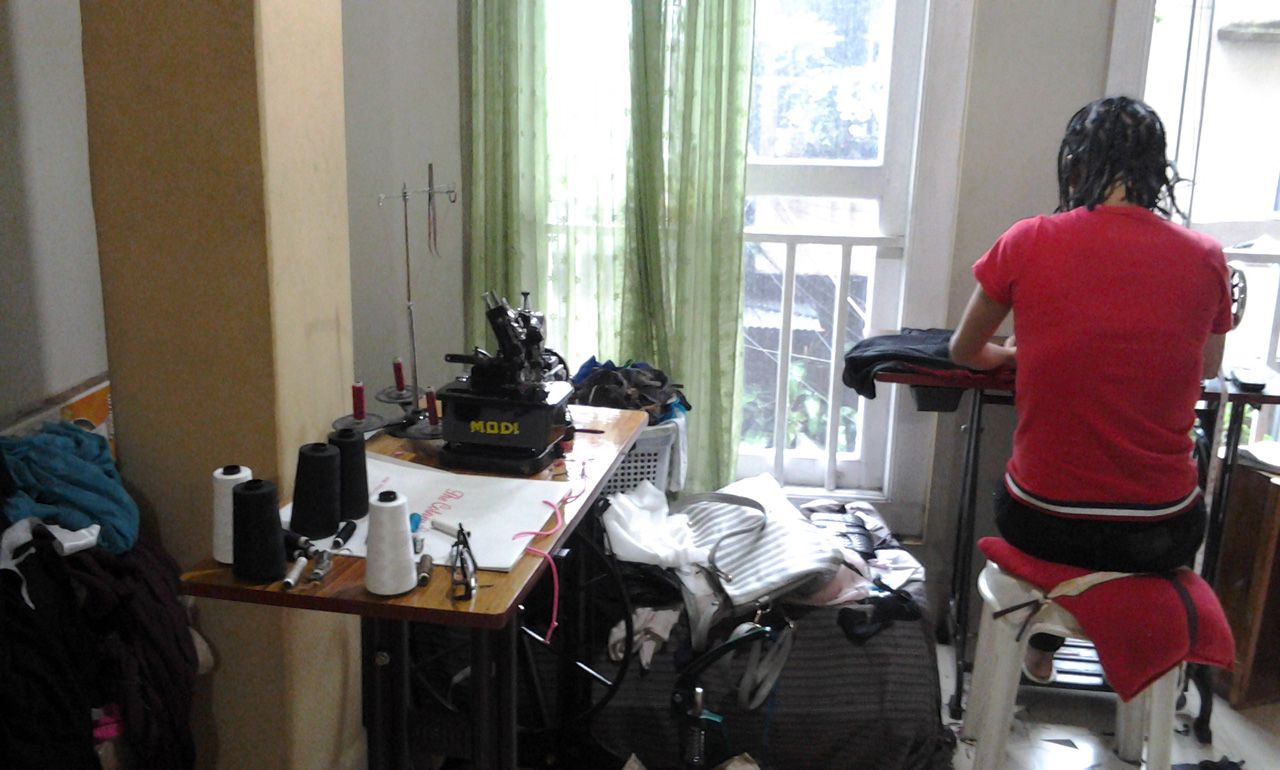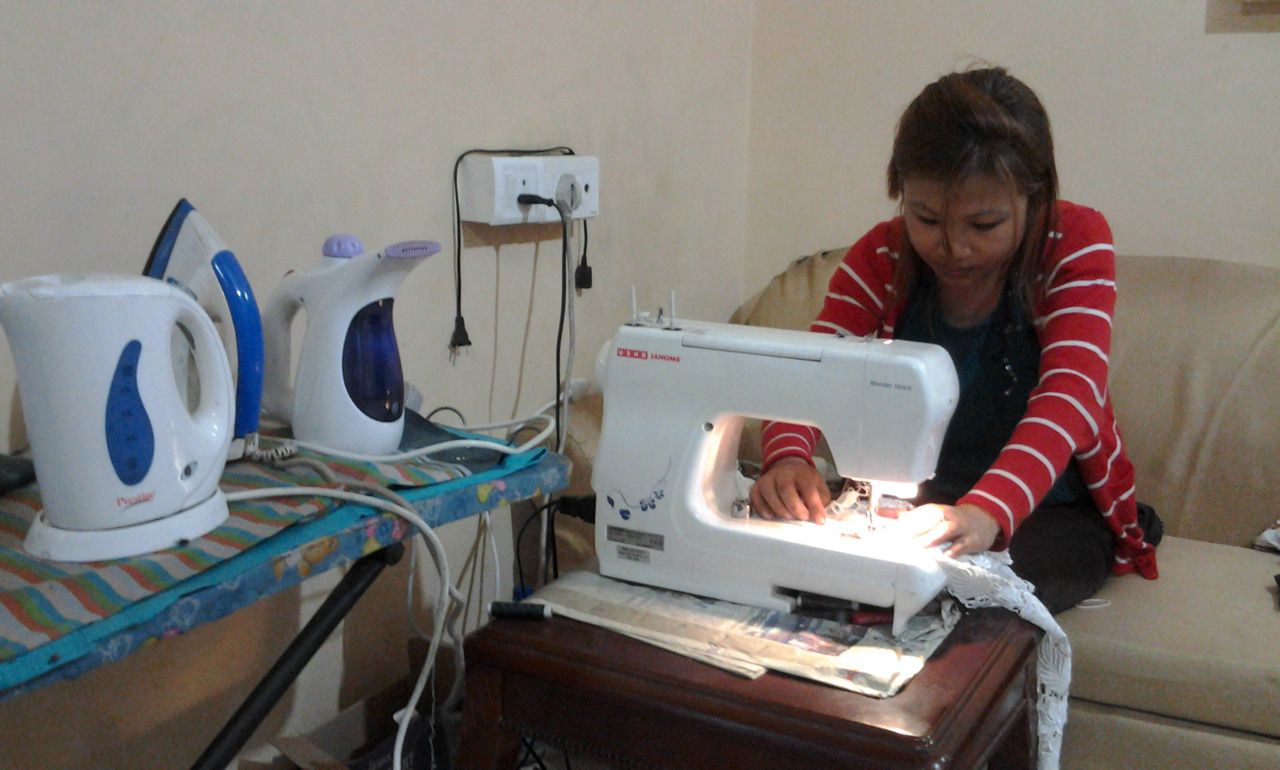 And trust me, their house is usually a mess because of all the different cloths and other materials lying everywhere in the house. As the saying goes, creative people always have the messiest rooms :) Here is one such photo I took without her knowing :D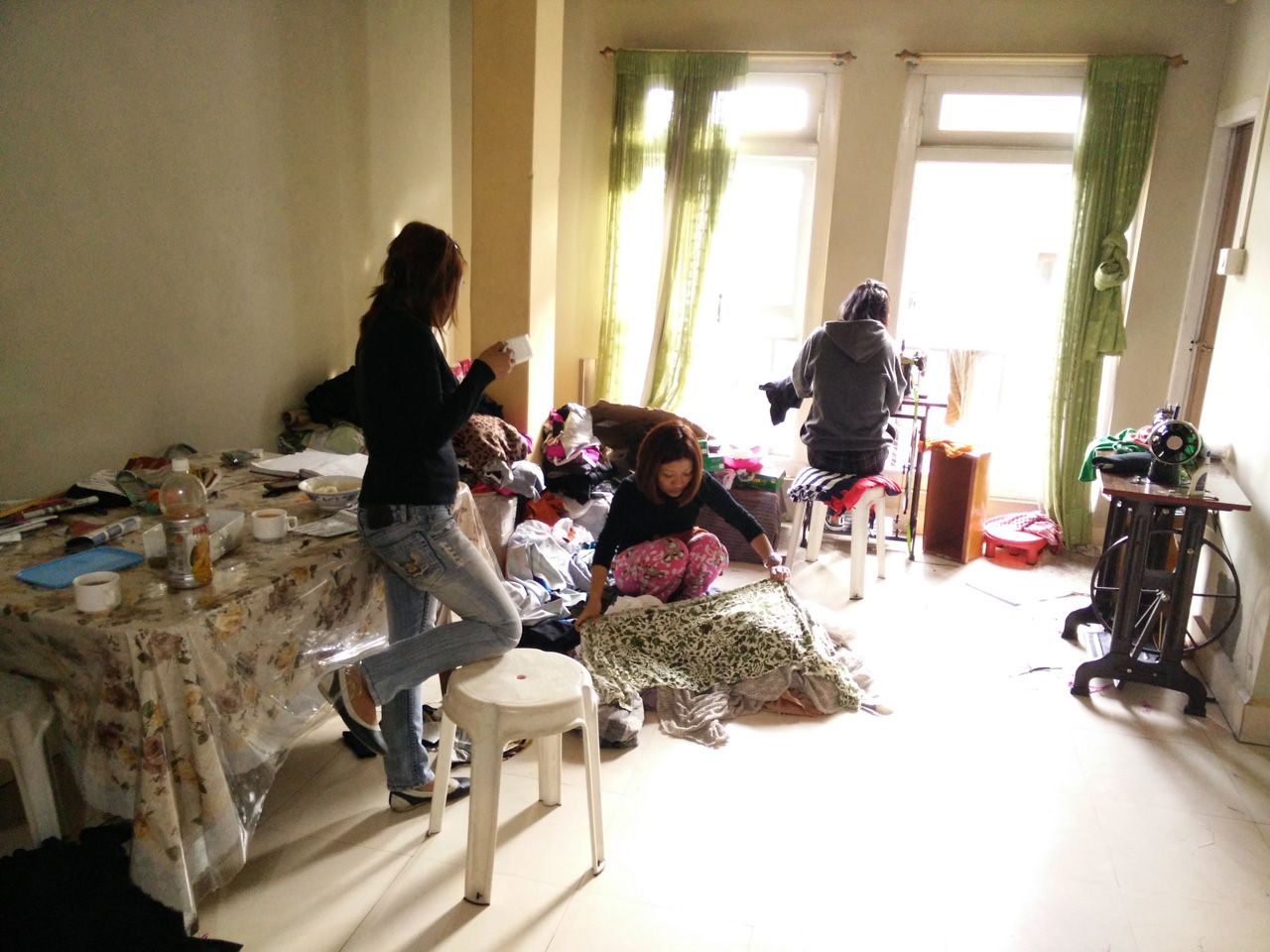 When I went to help her out, the tailors and I had our tea-break around 1 in the afternoon. She allowed us to have beef chow and tea/coffee from the vai dawr downstairs, which was delicious.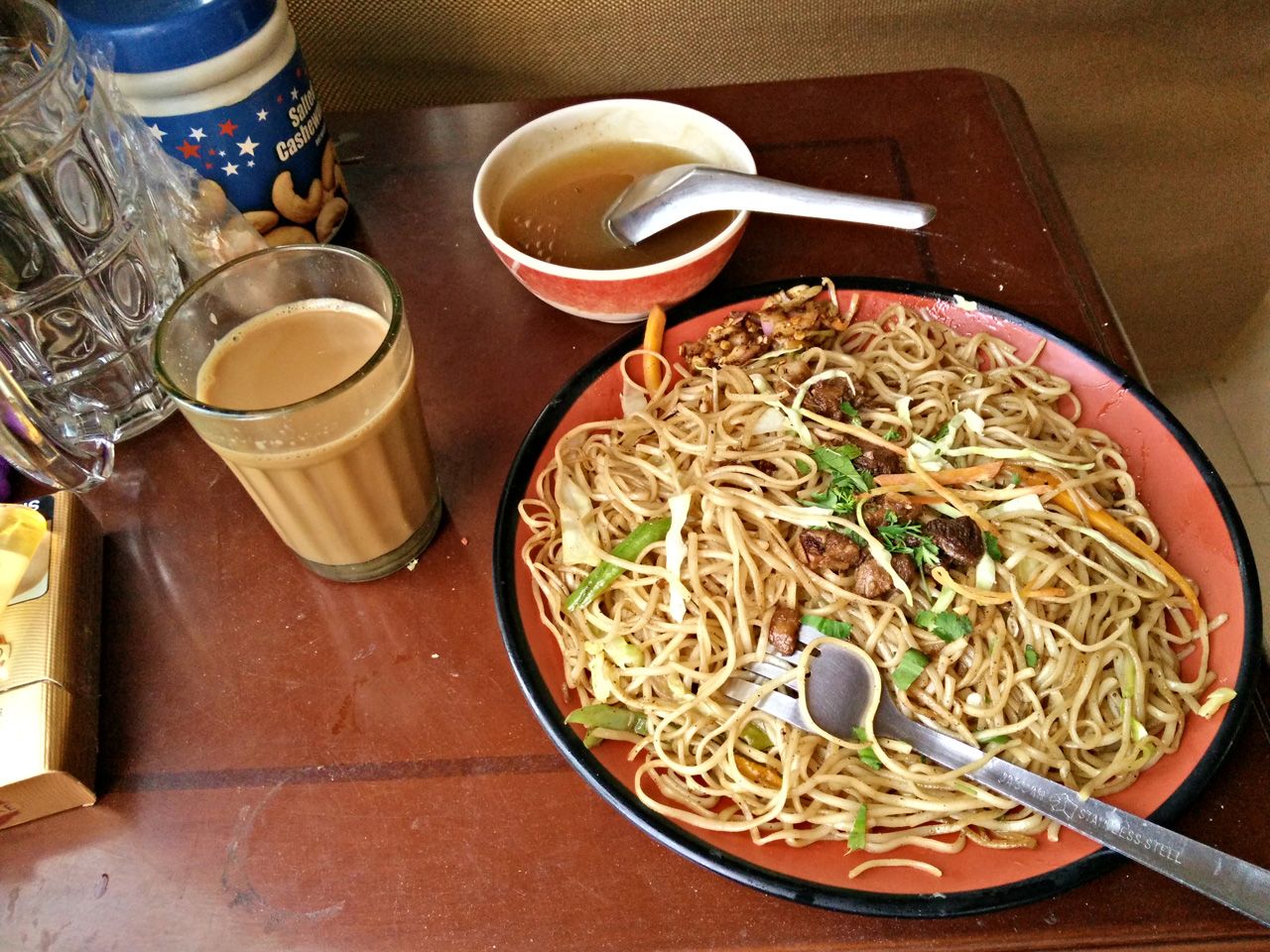 After that, it was back to the grind. Here is me lending a hand in stitching a dress for one of her customers. In Mizo we call this chhungkua tang rual... :P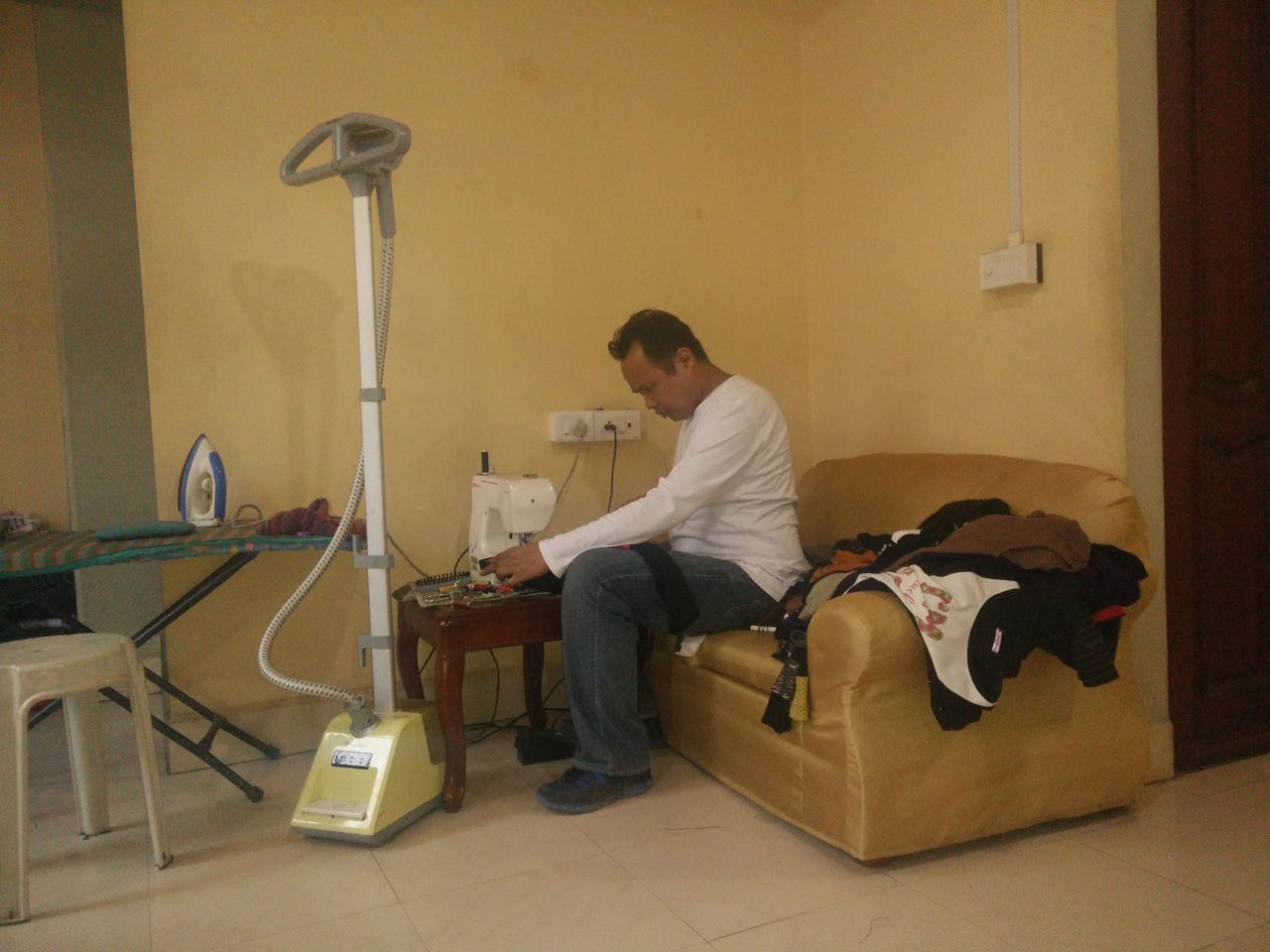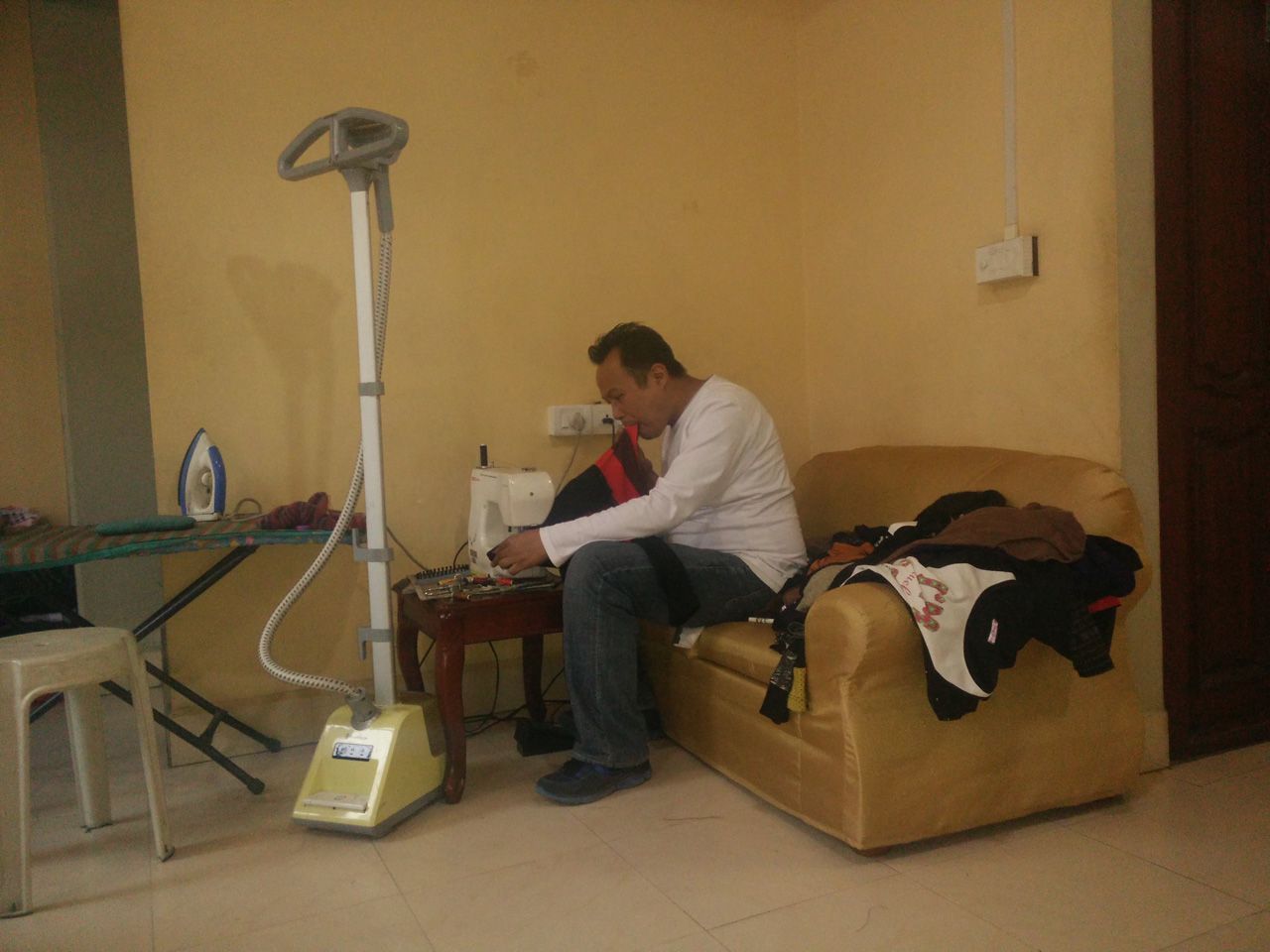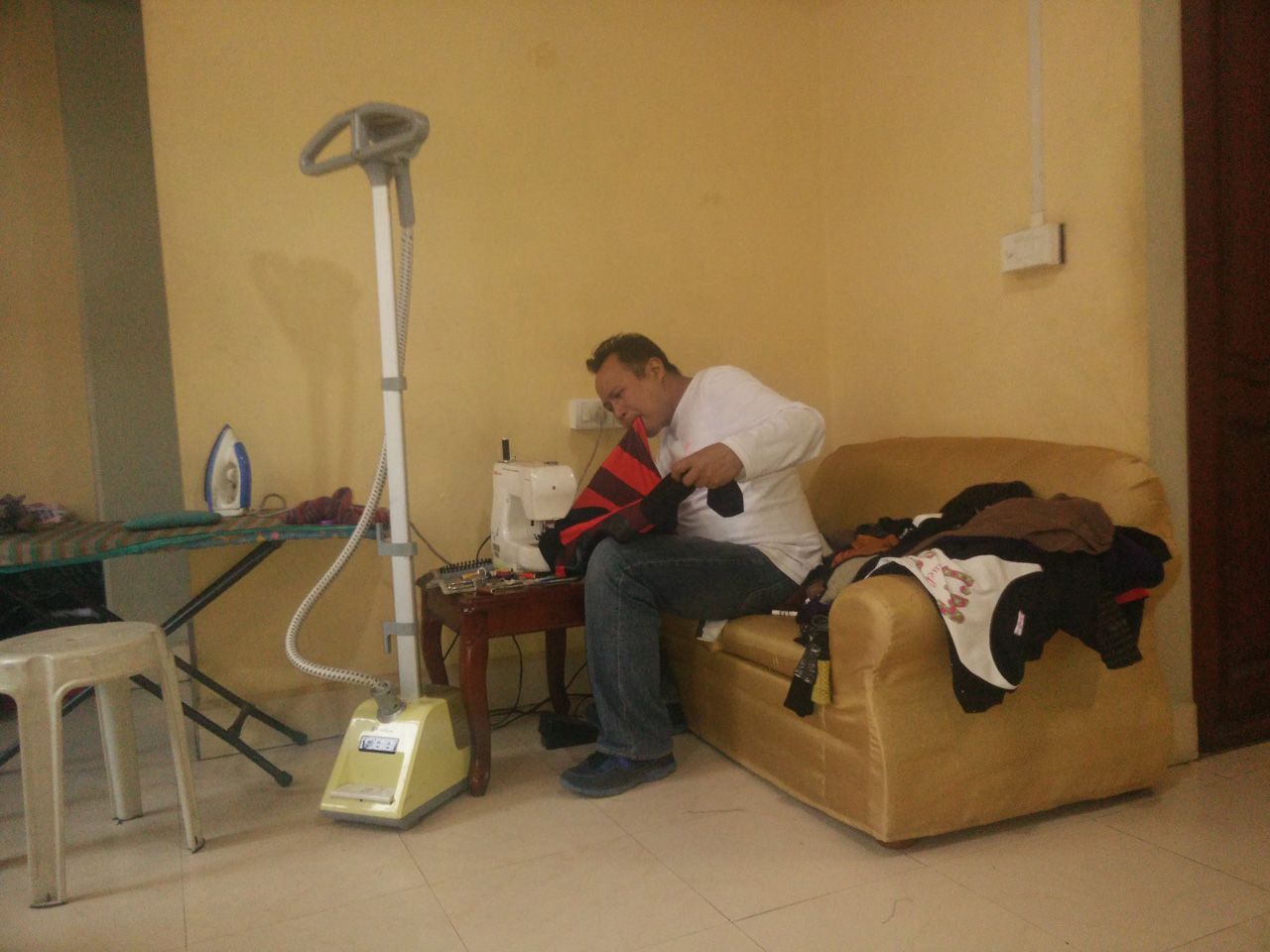 Here are some more of her designs...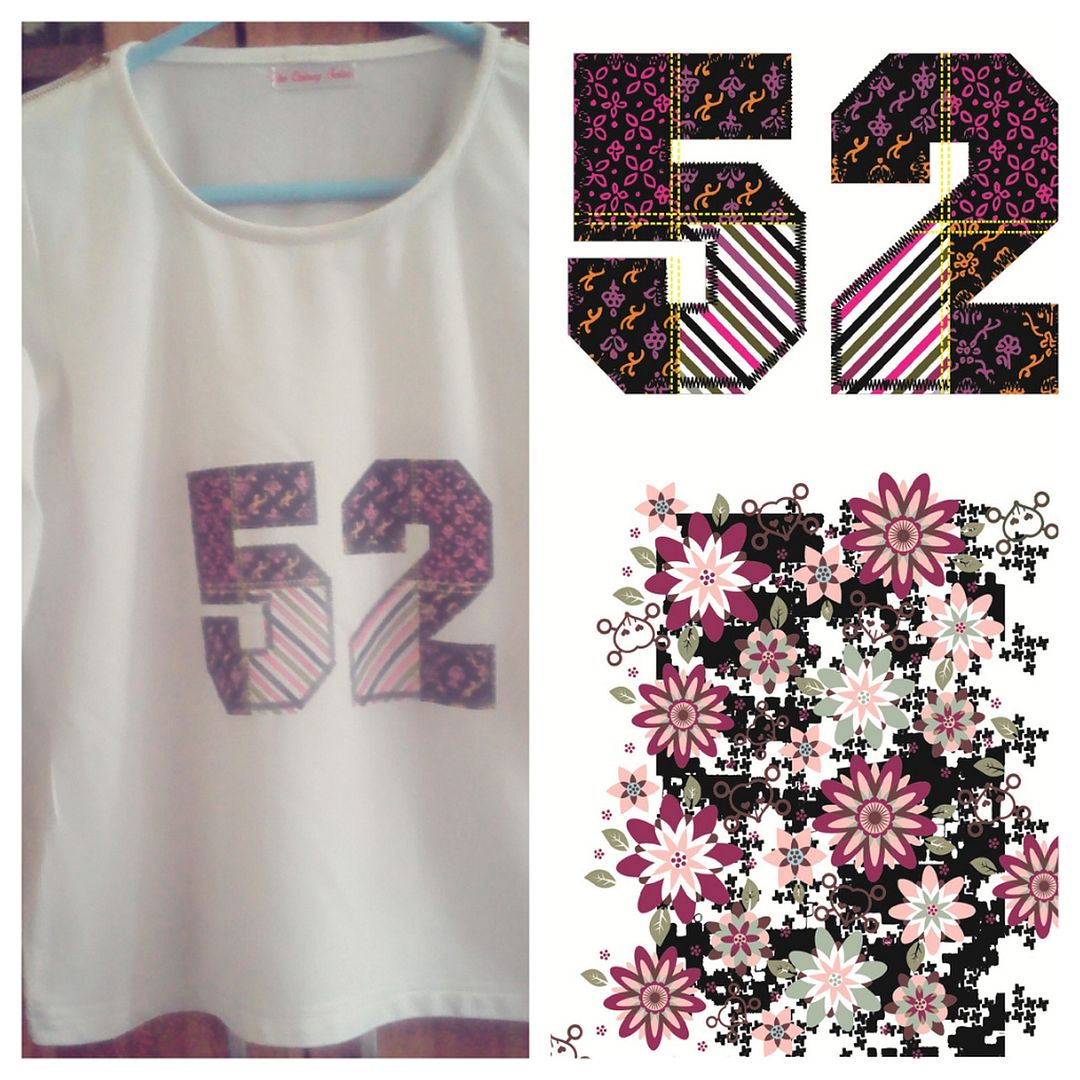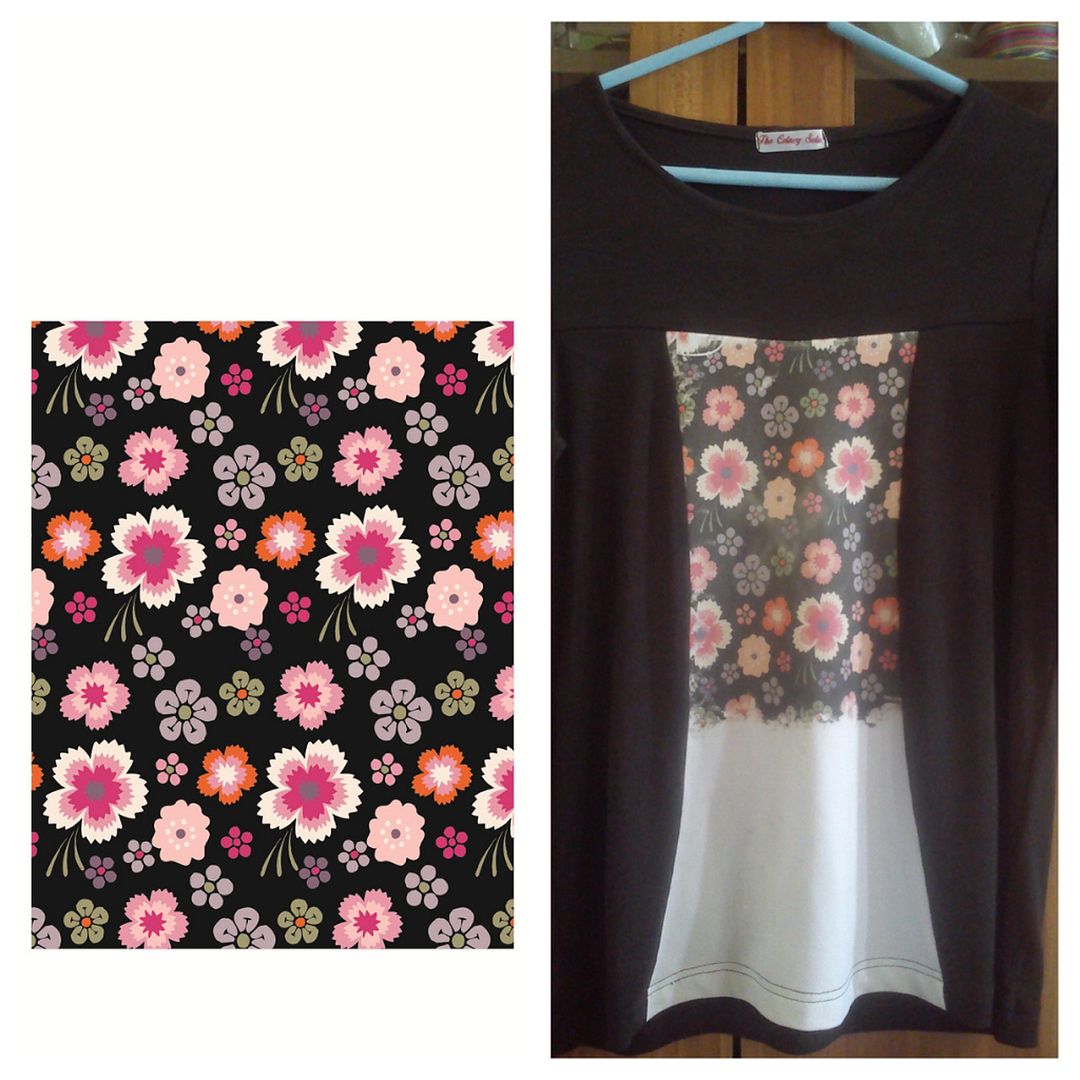 Also a few more pics of her designs along with how they actually turned out. DP, like most other upcoming fashion designers, do not like to post most of their designs online because a lot of other designers tend to copy them. Hence only a few can be displayed on this blog...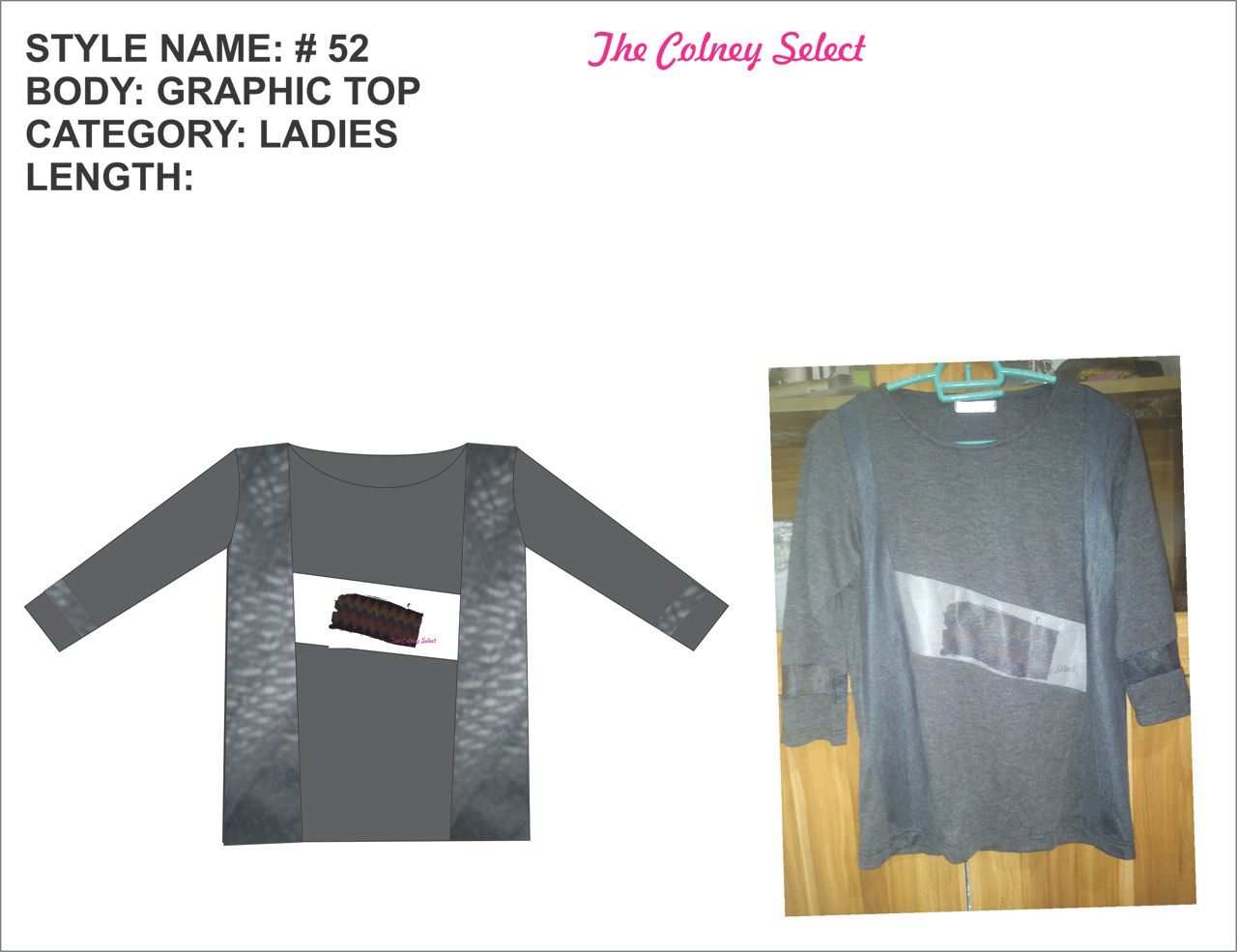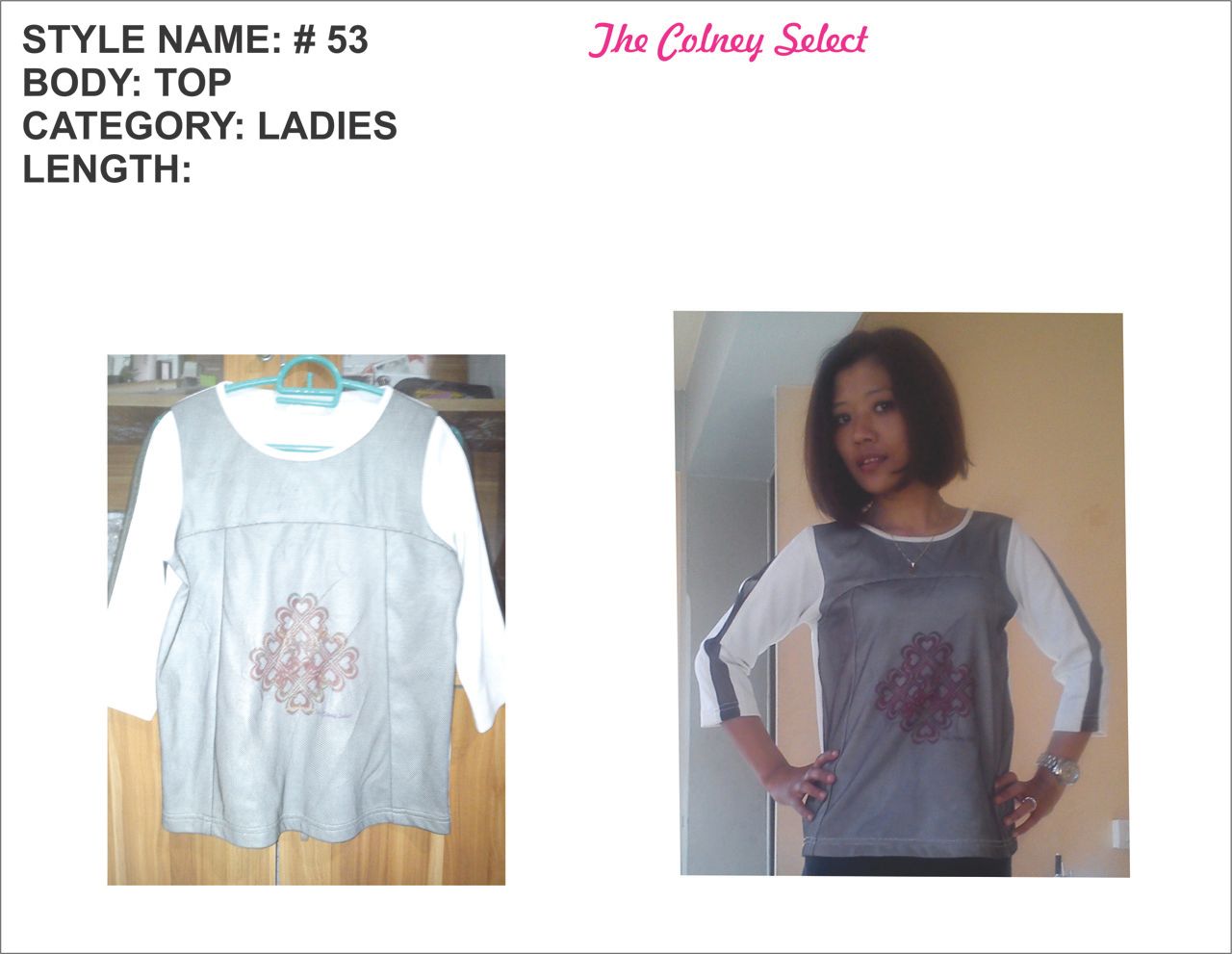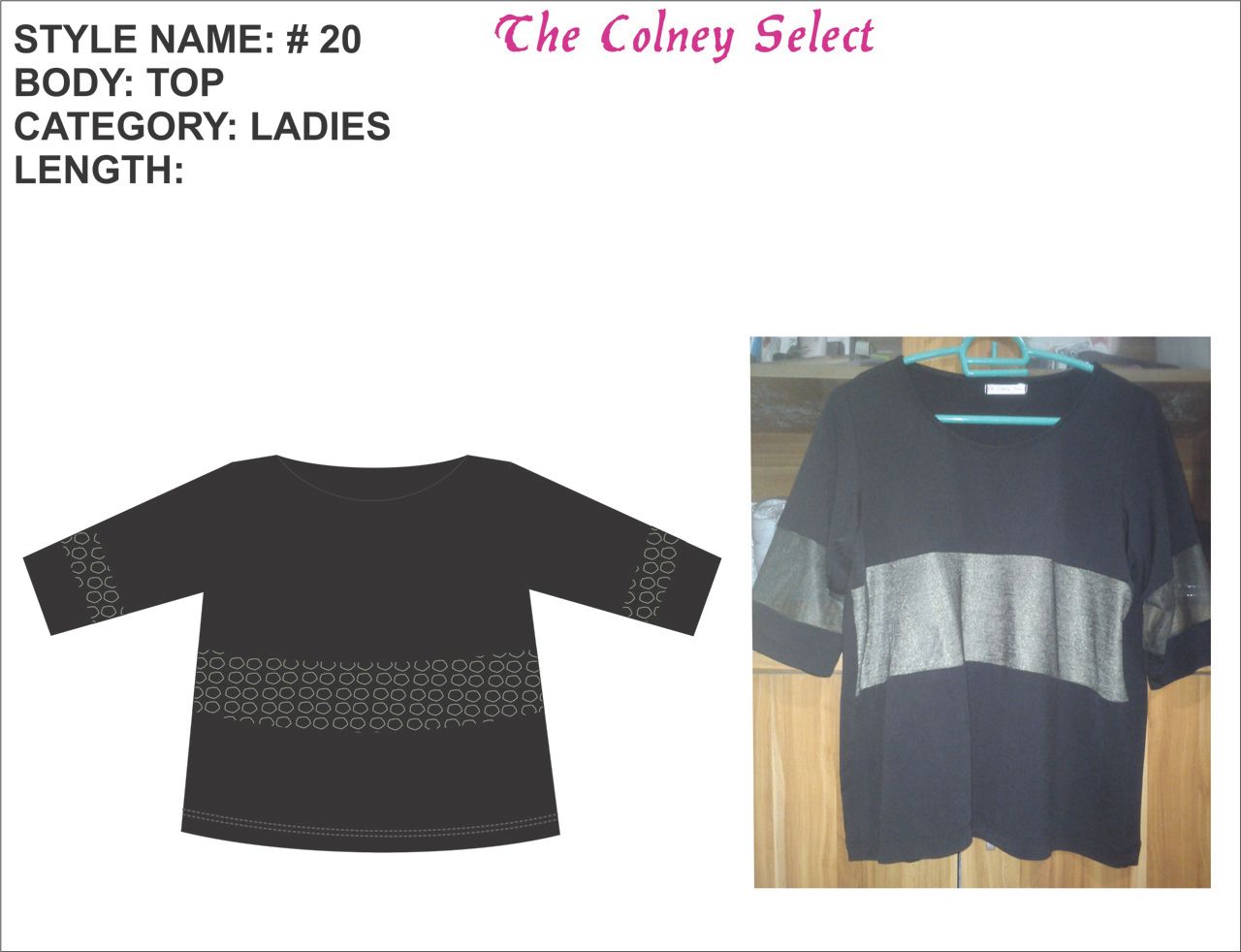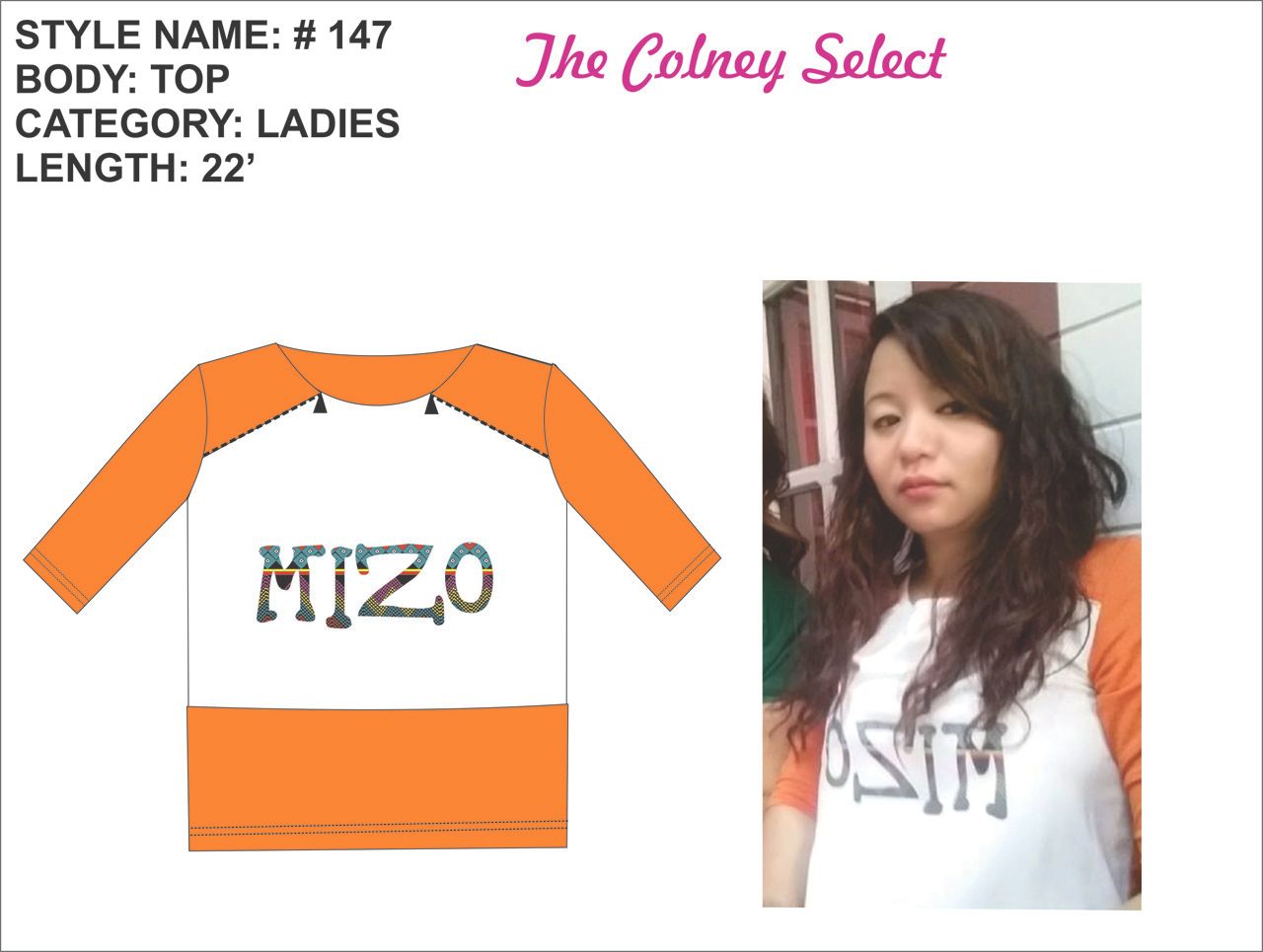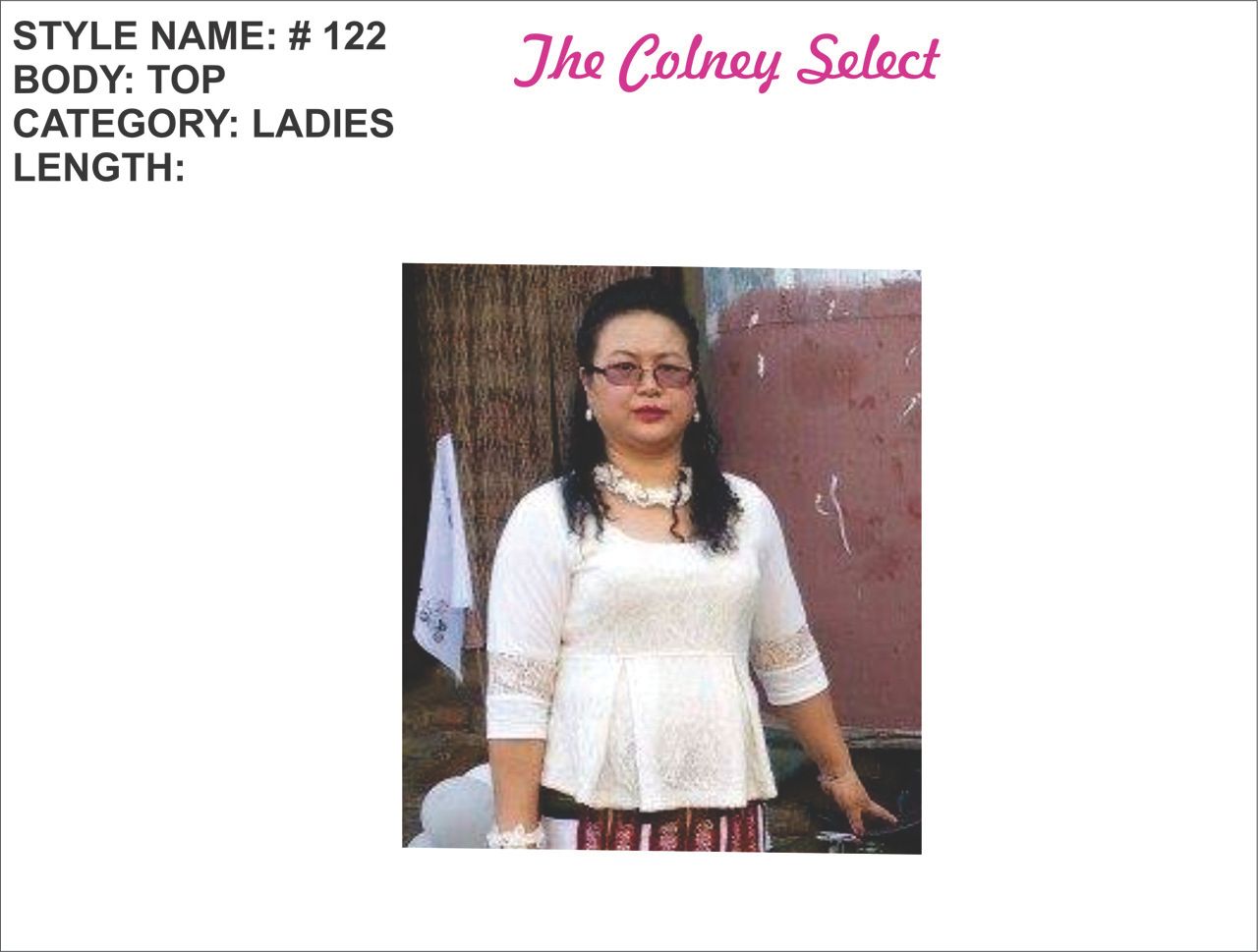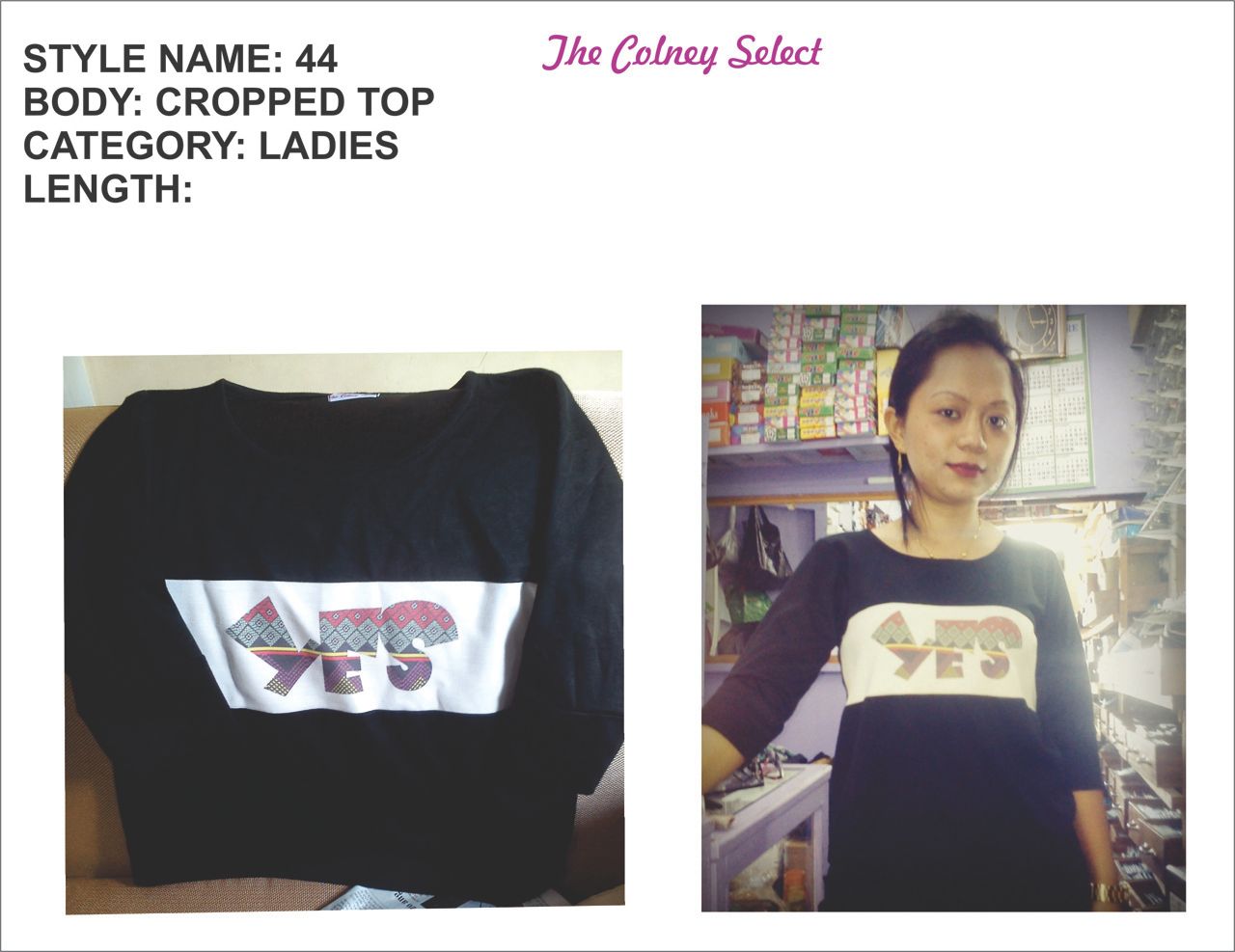 Not to forget Mizo celebrity Zonuni who even wore her creations on TV...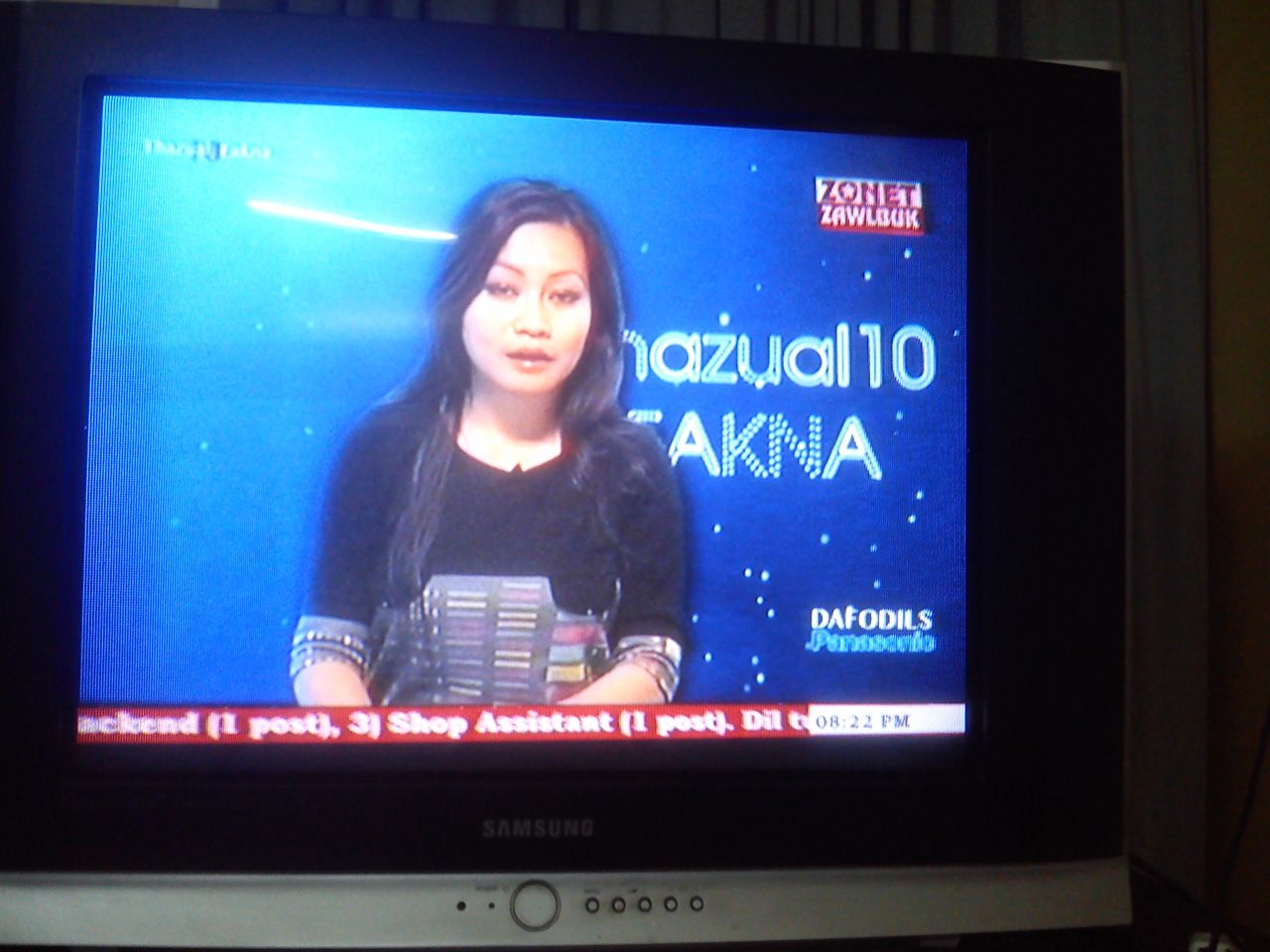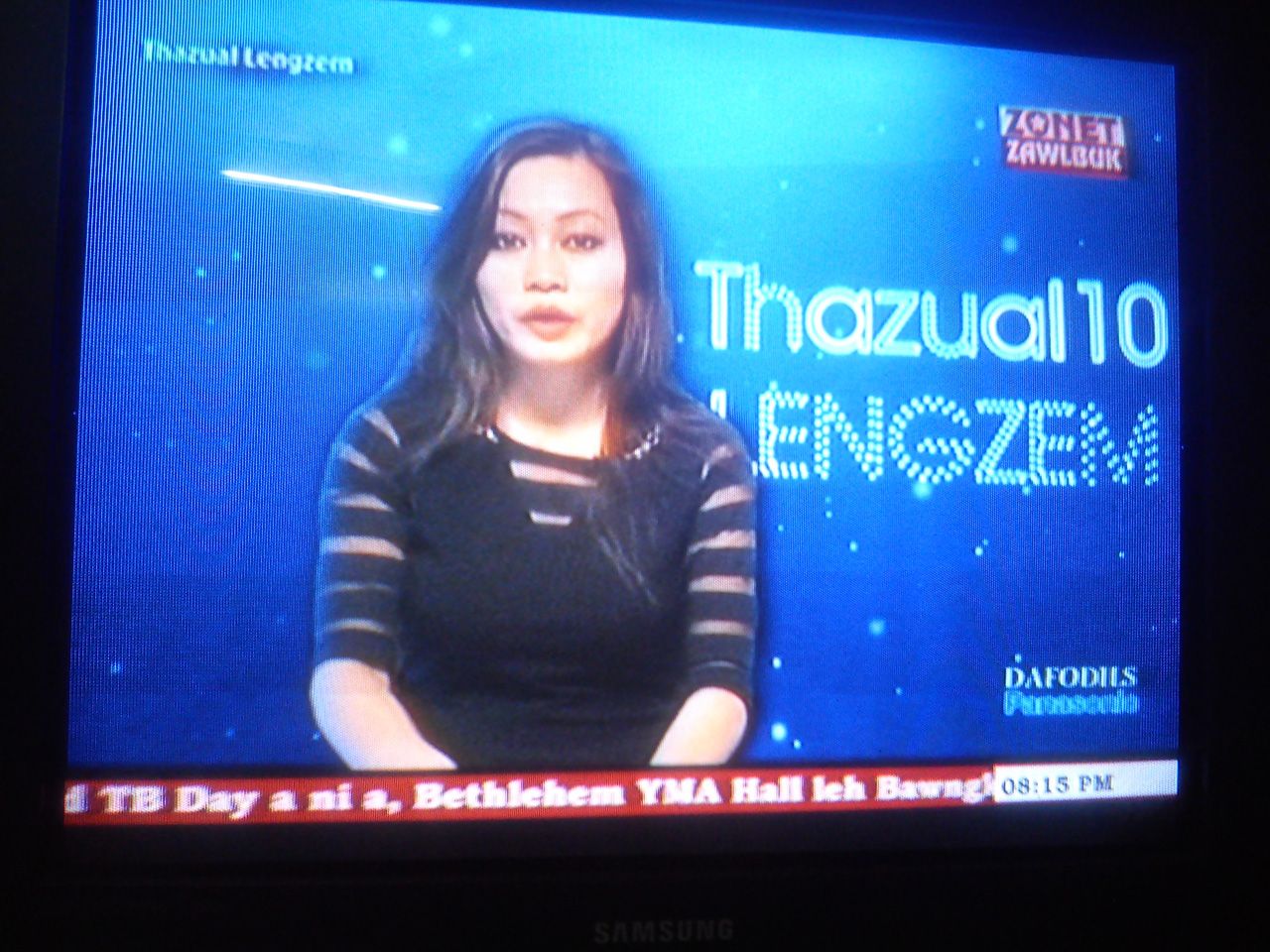 By the way, as I mentioned before, her specialty is not only about designing clothes or graphics, she is very talented when it comes to our Mizo cultural clothes design. Below are some of her puanchei and puanropui designs...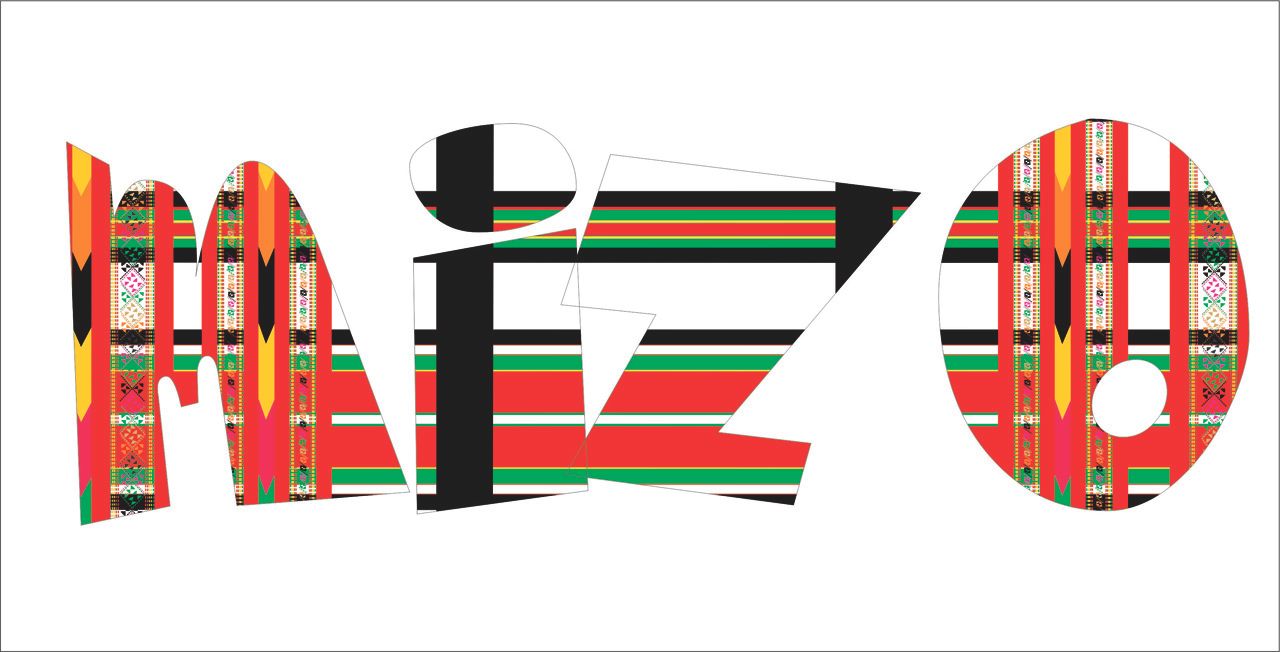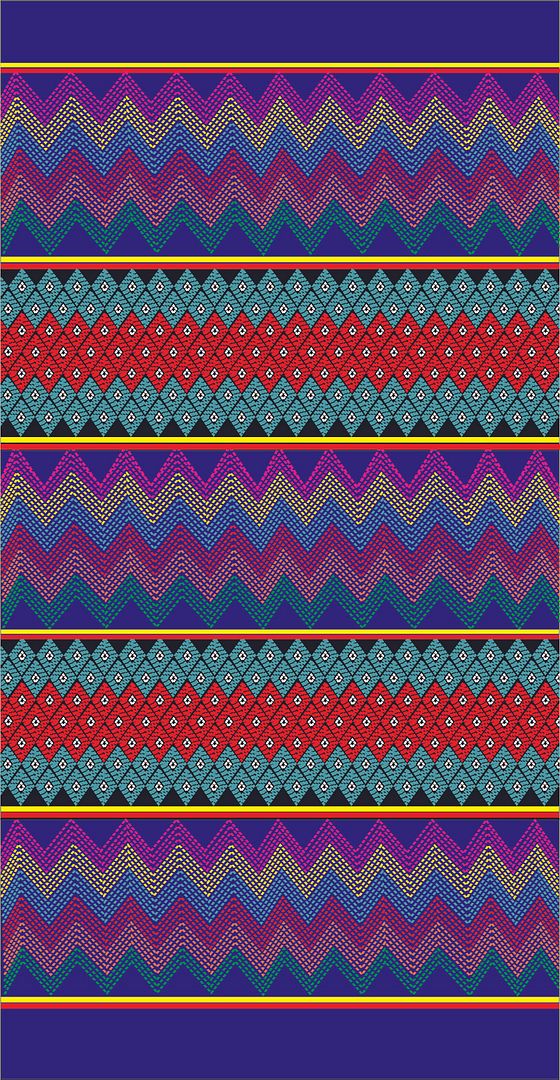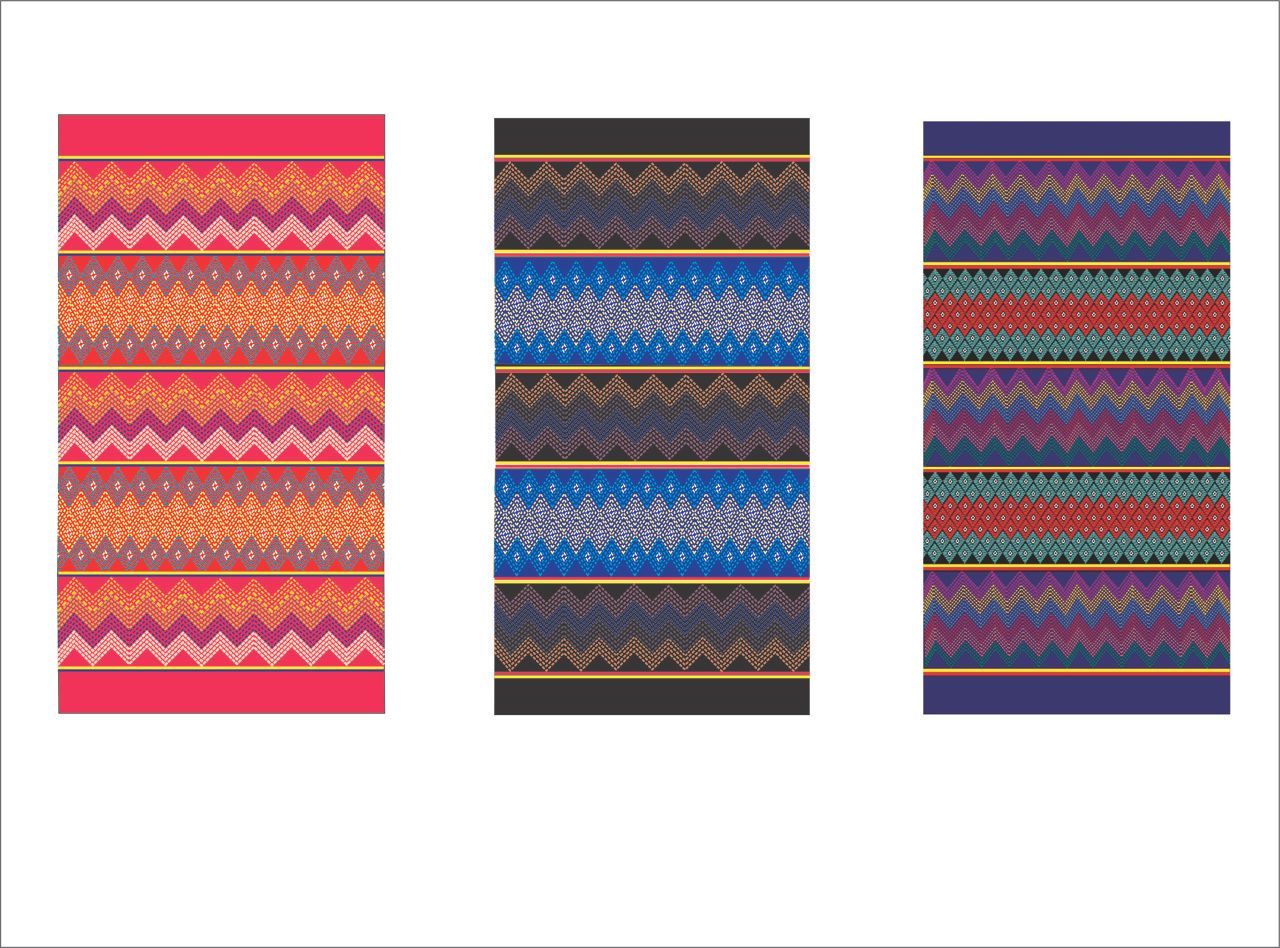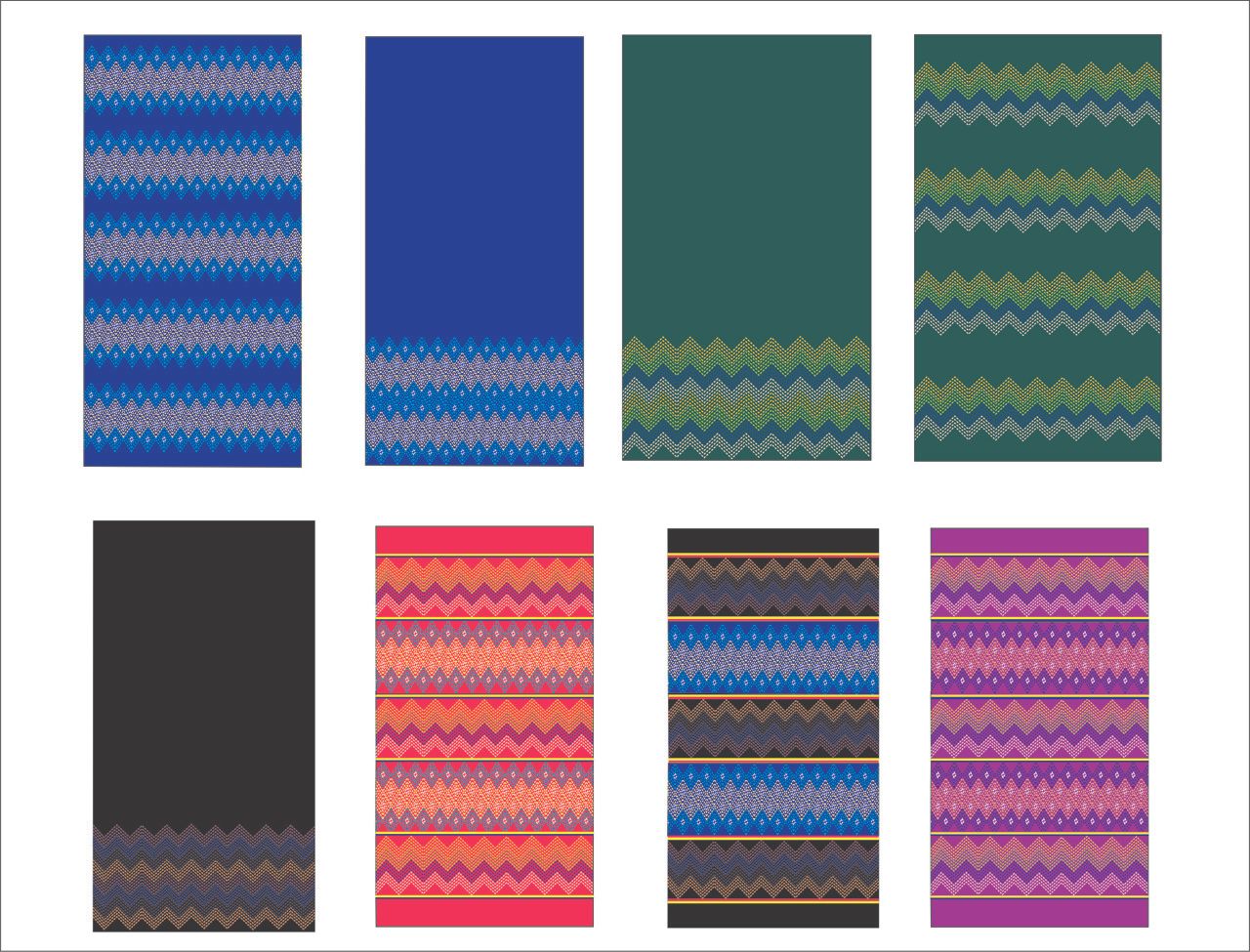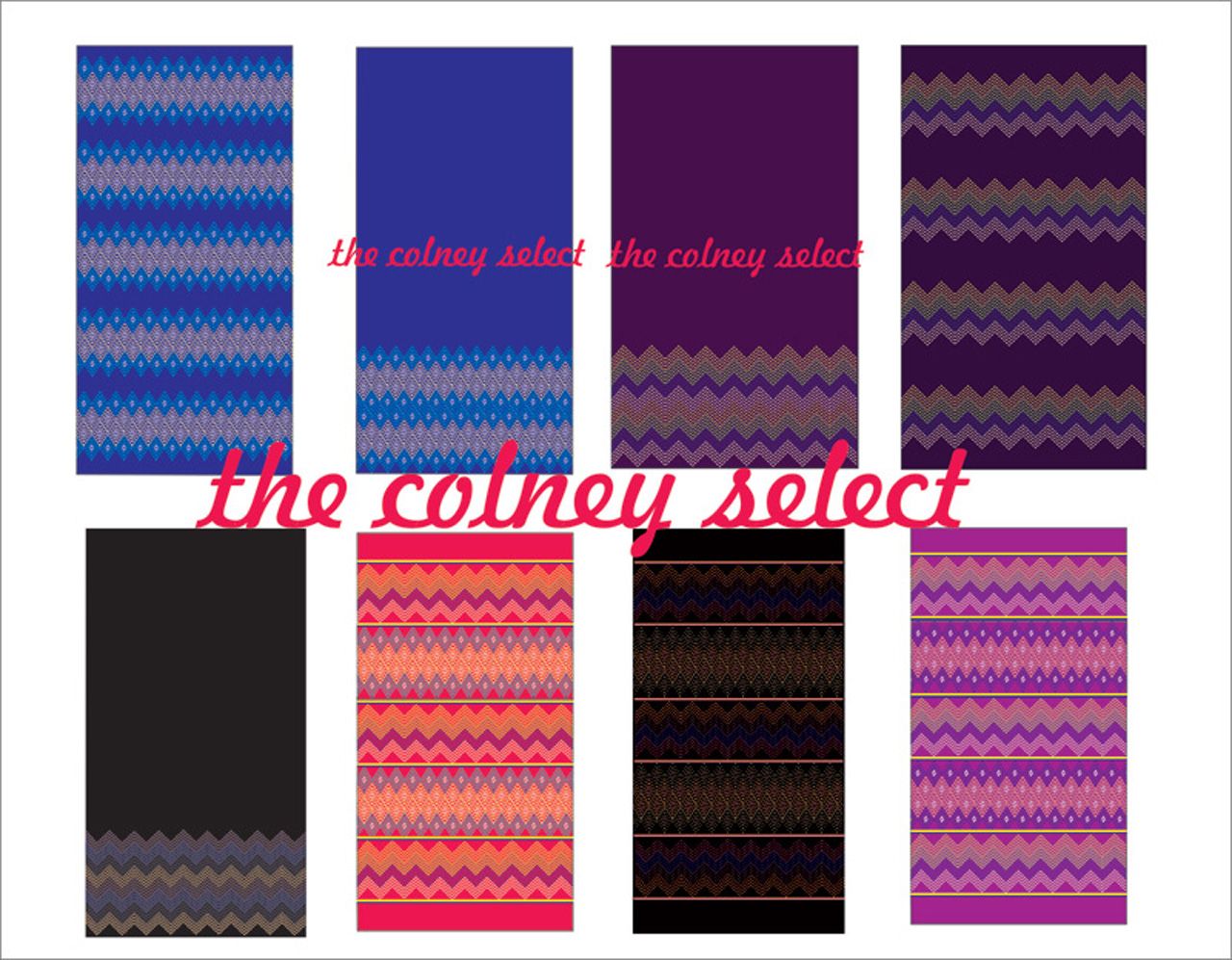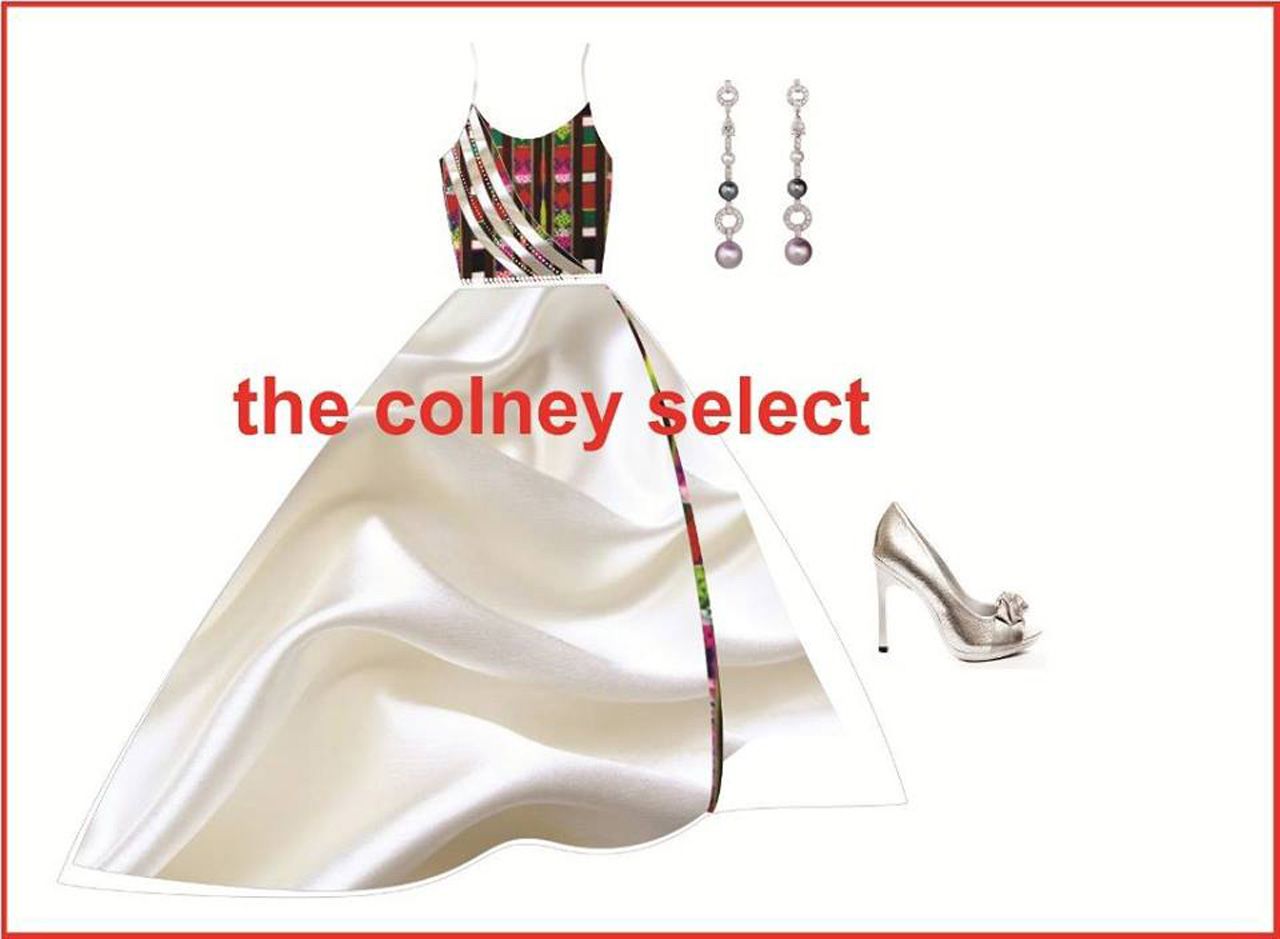 So dear friends, ladies and gentlemen, brothers and sisters, if you're in Aizawl and you need a new set of clothes with unique design and awesome looks, please do contact DP Colney. Their rates are also much cheaper than any of the stores in Aizawl.
Contact address:
H/No E-19, Top Floor,
Khatla Peter Street,
Aizawl,
Mizoram.
Contact number: 8575287544 / 8257881053
(seriously, I think I am the only guy in the history of mankind to ever reveal the phone number of his girlfriend in public :P )
Here is me wishing my gurl all the very best on her new venture, and below are a few more of her designs...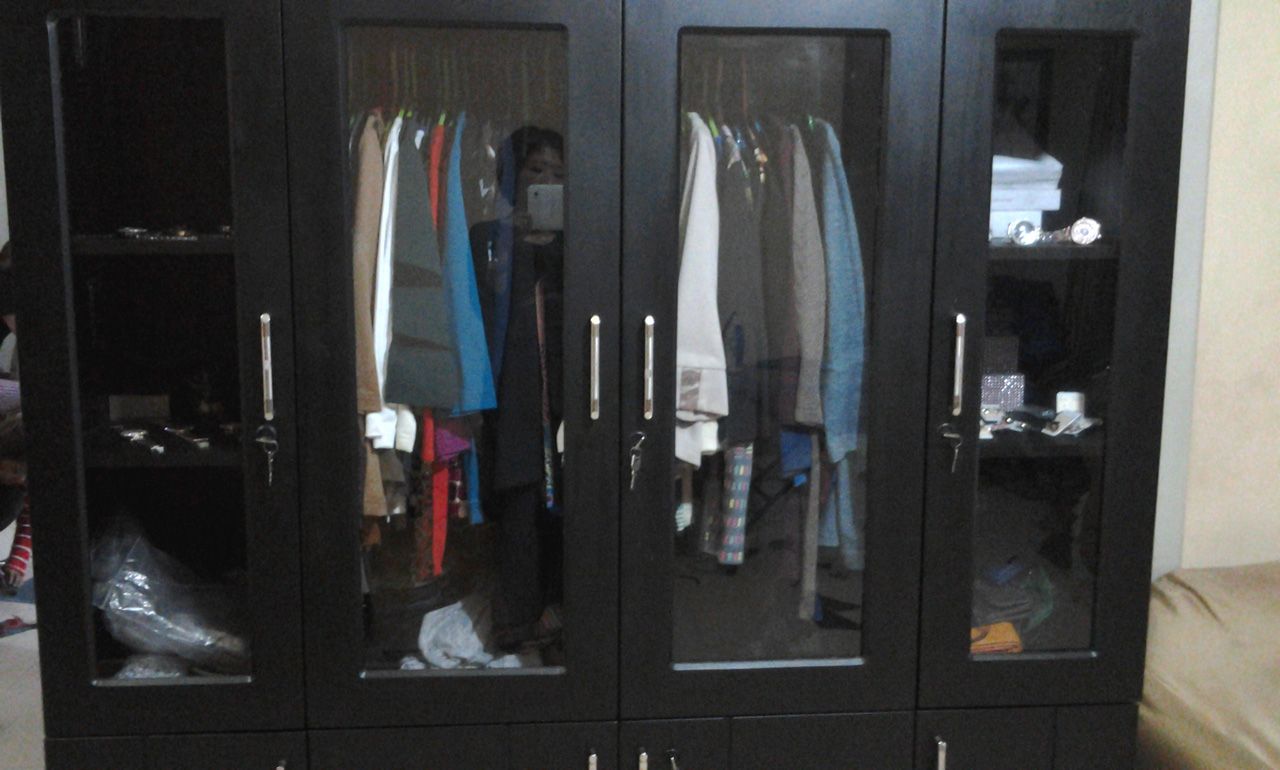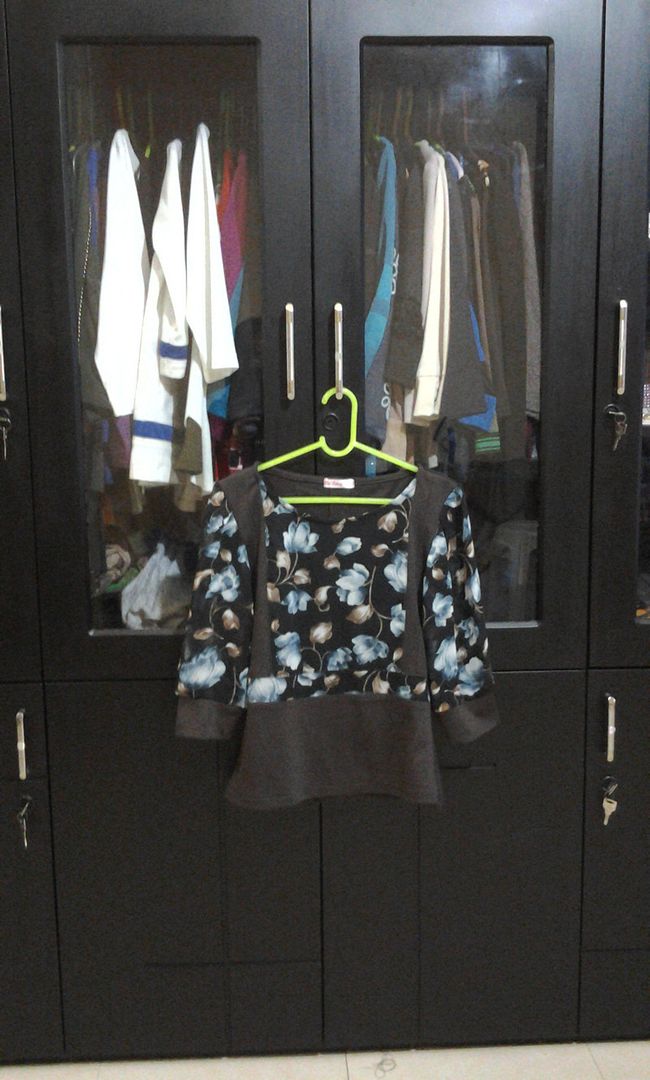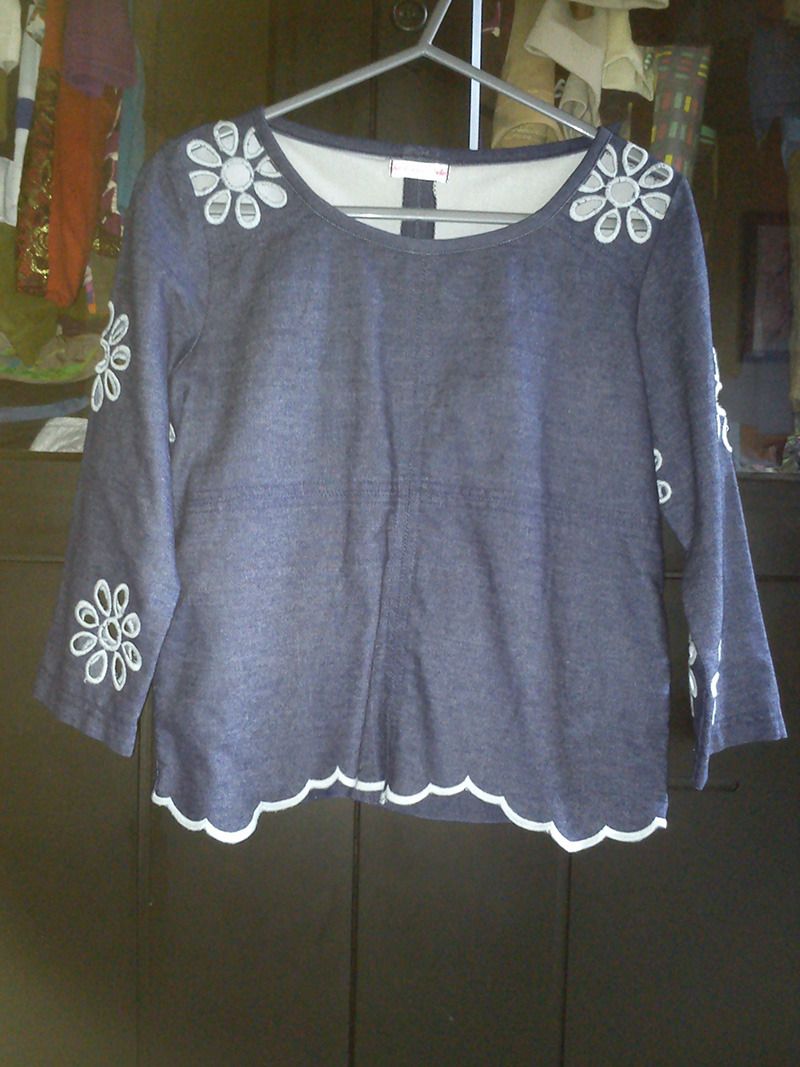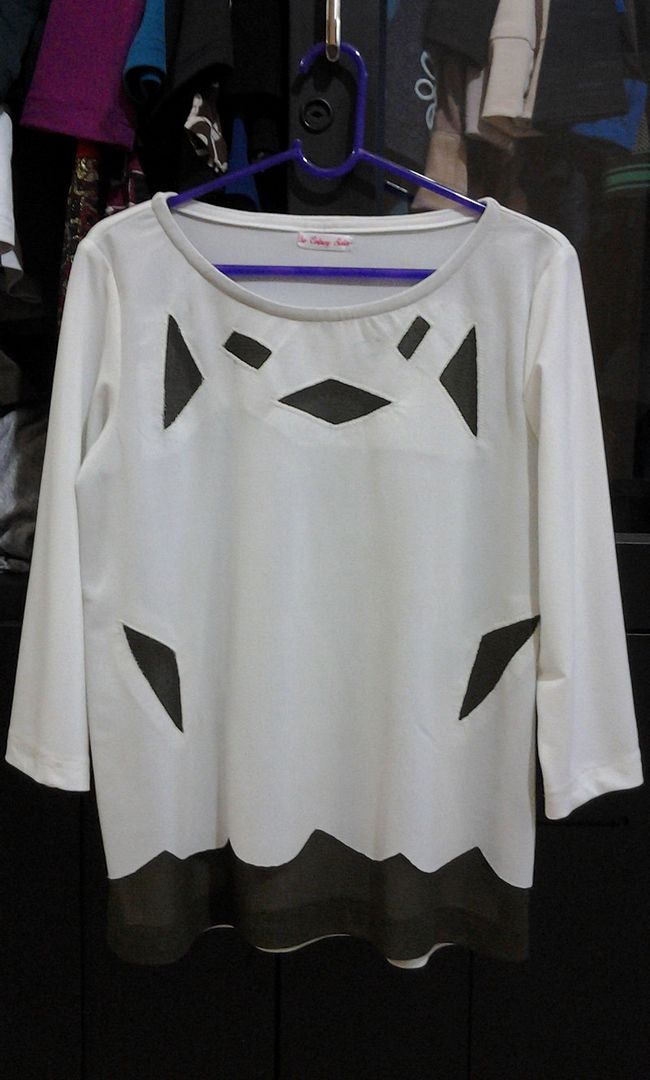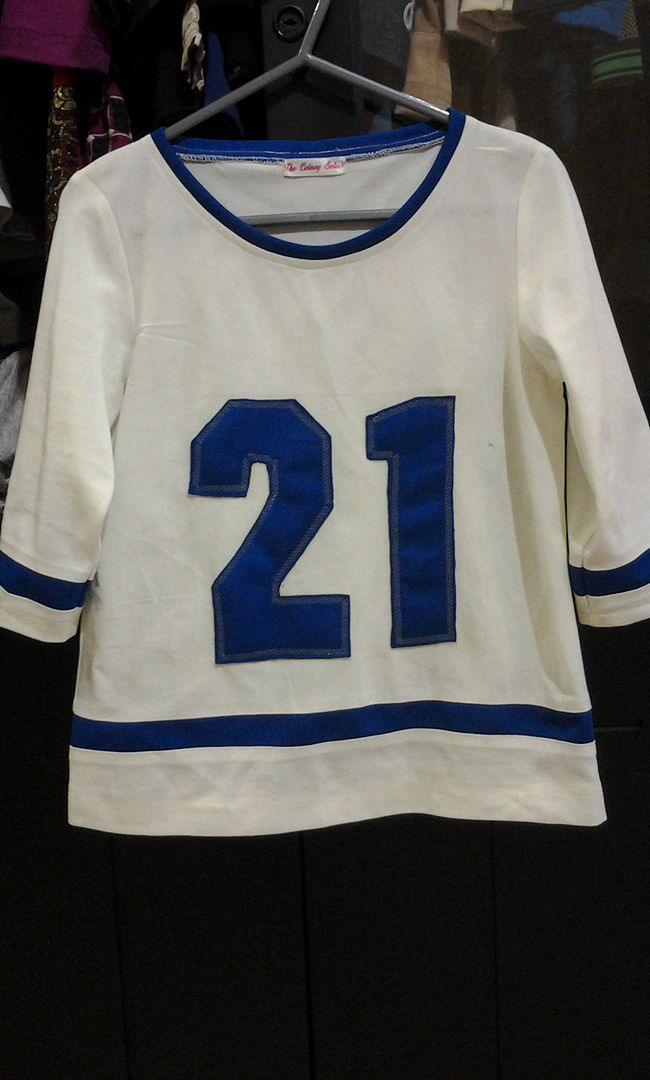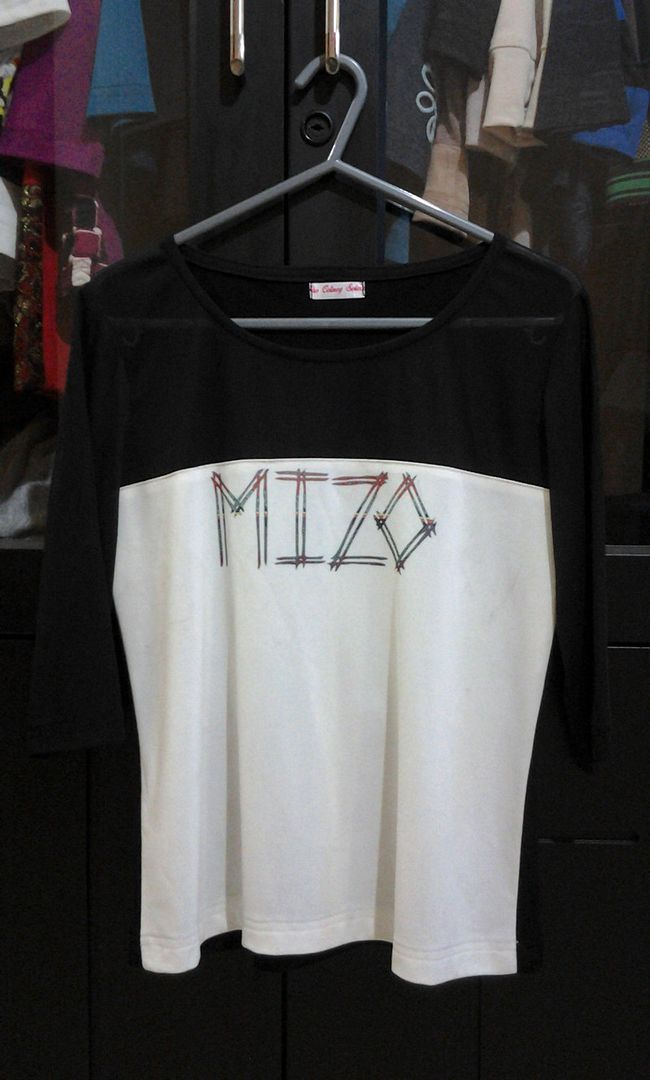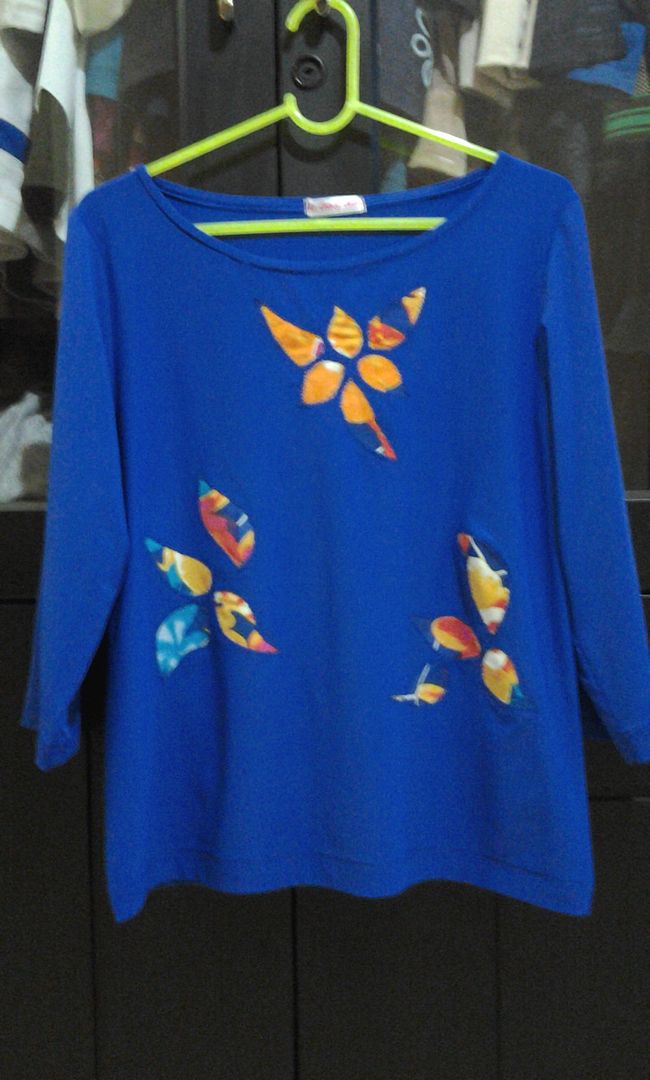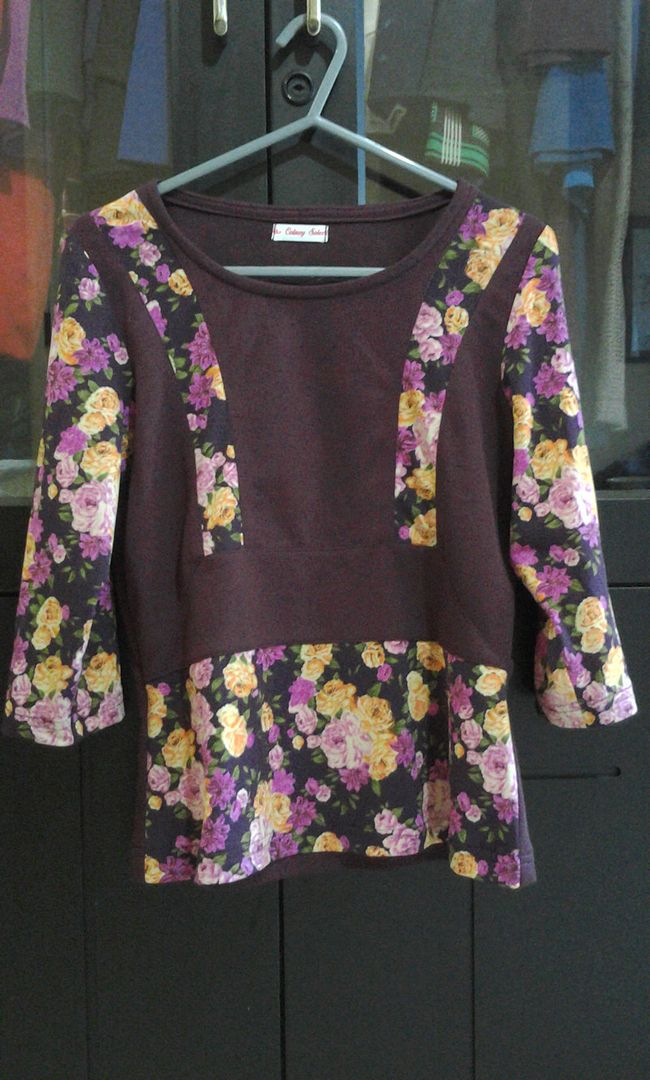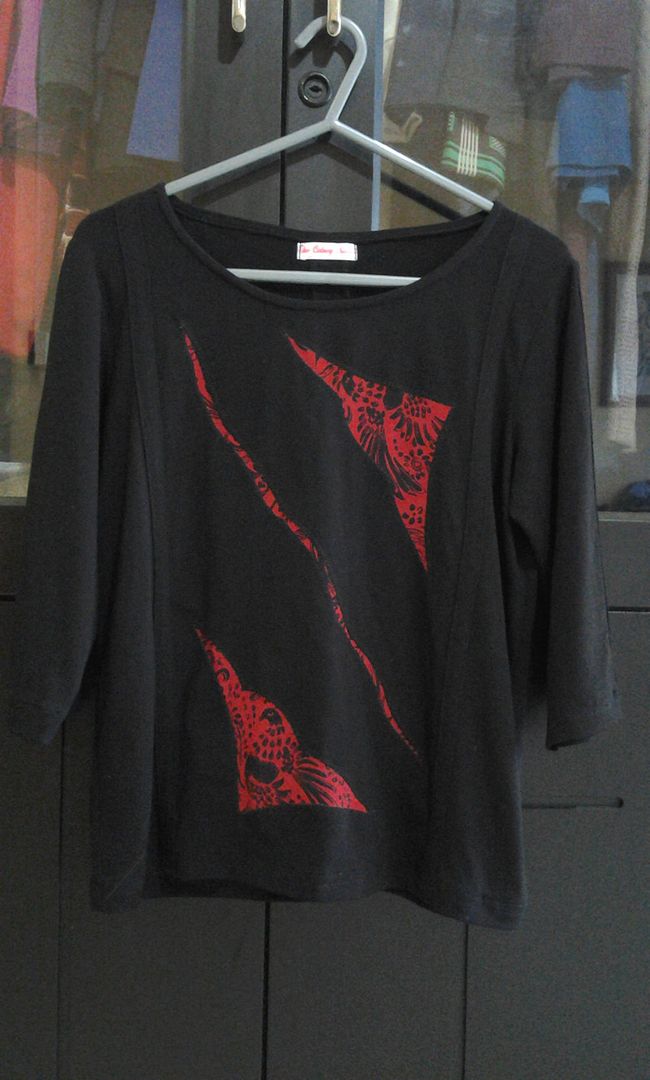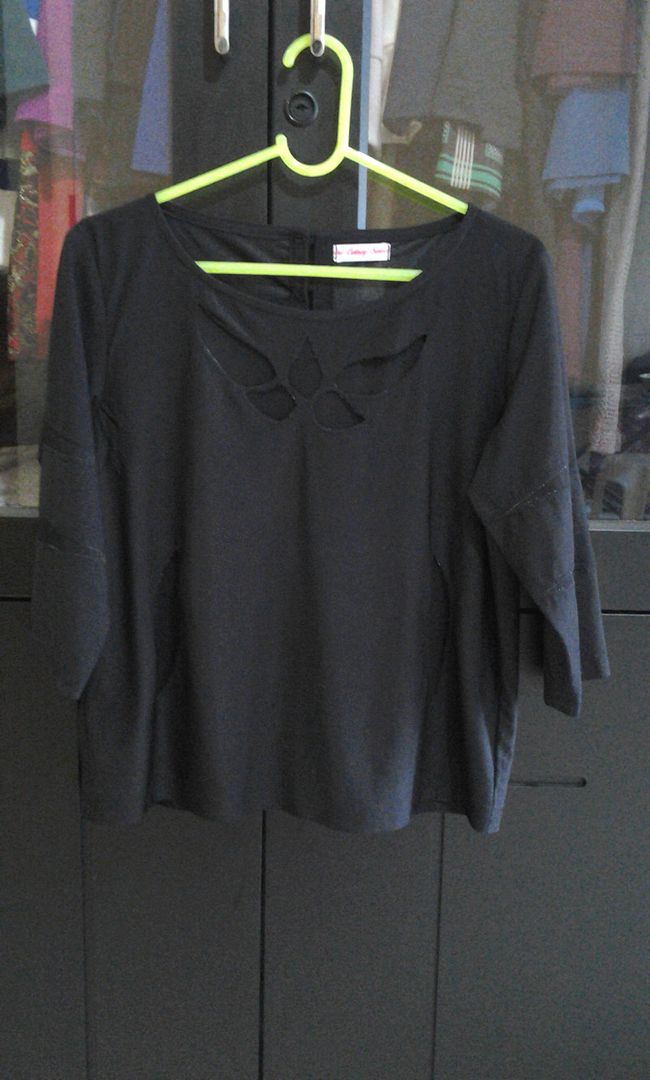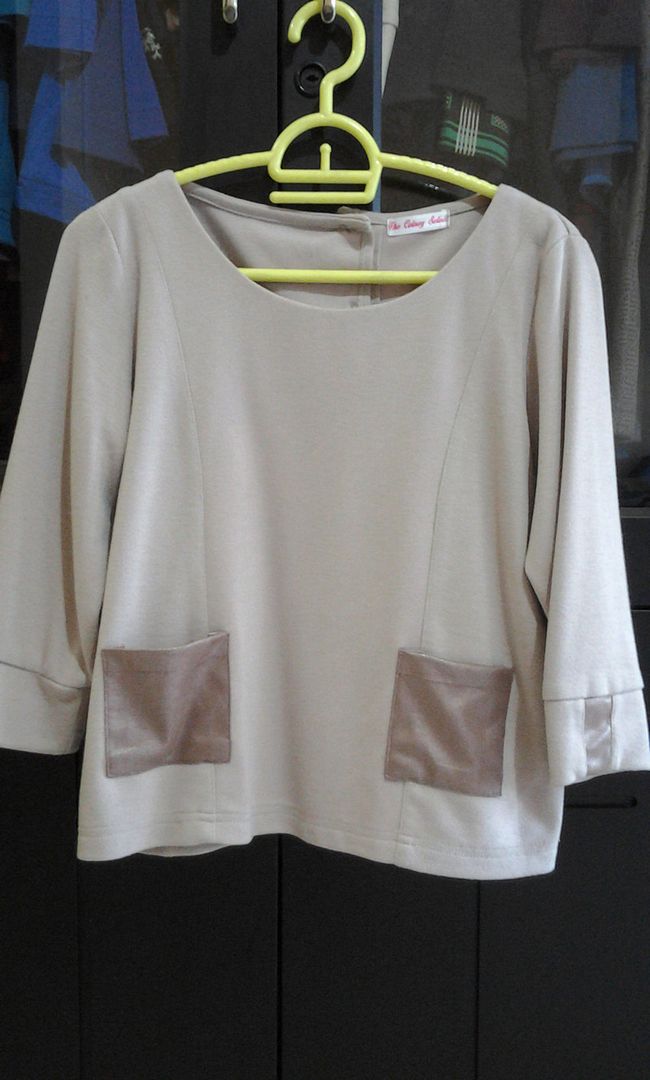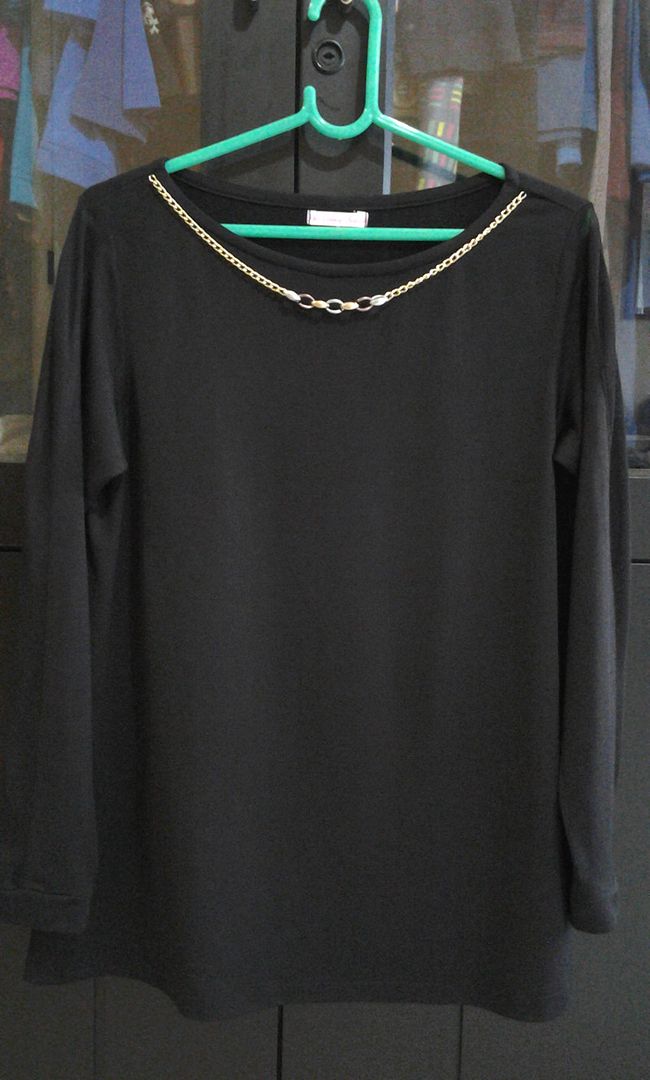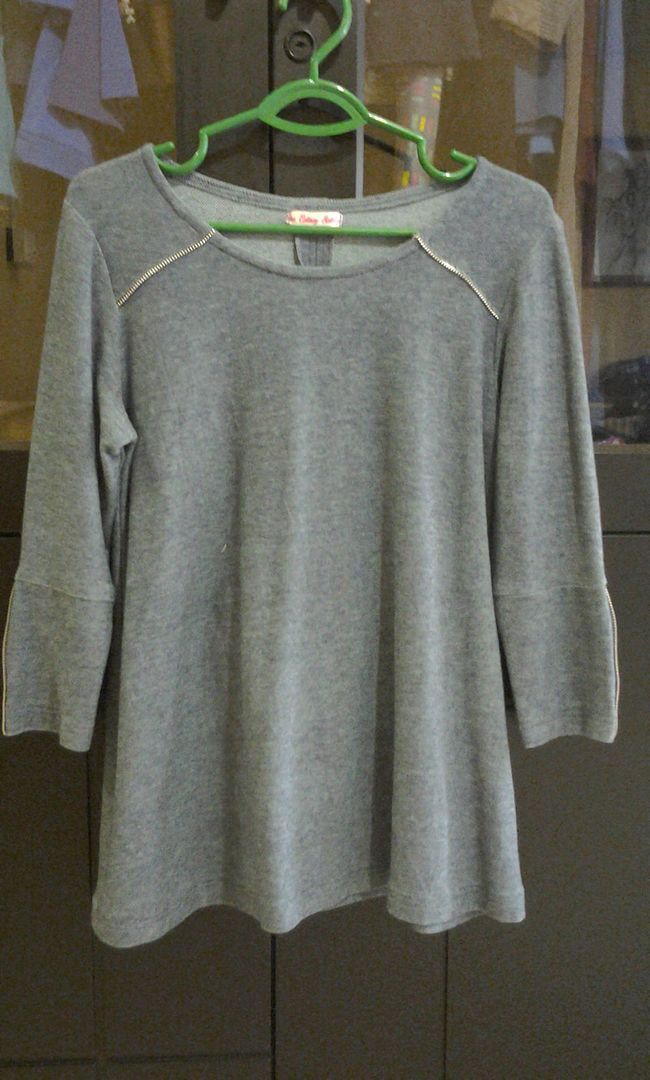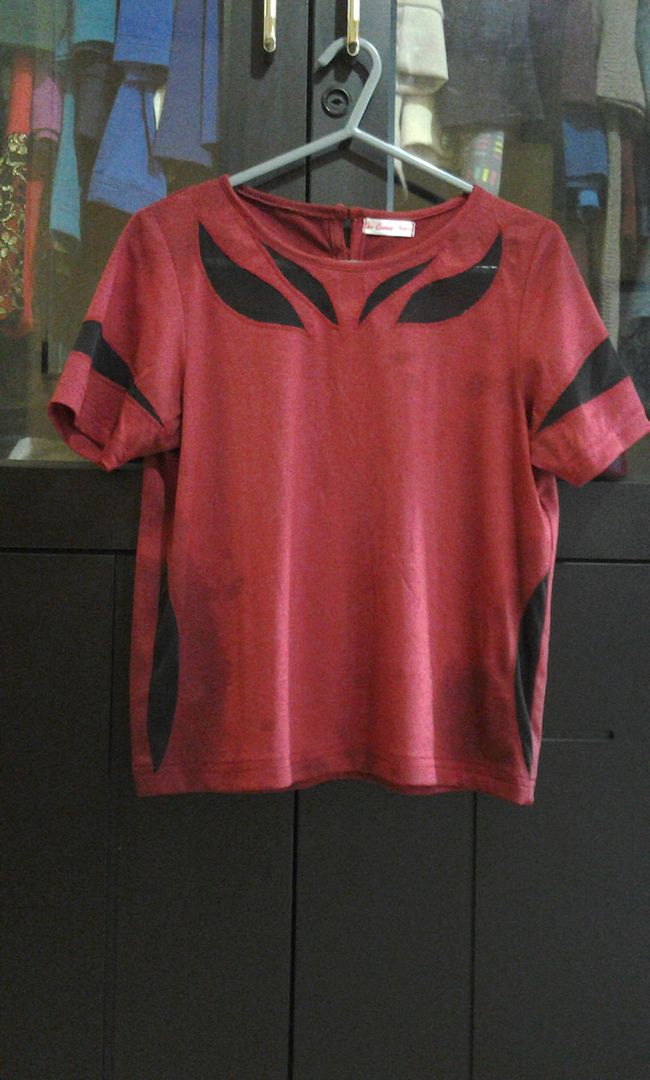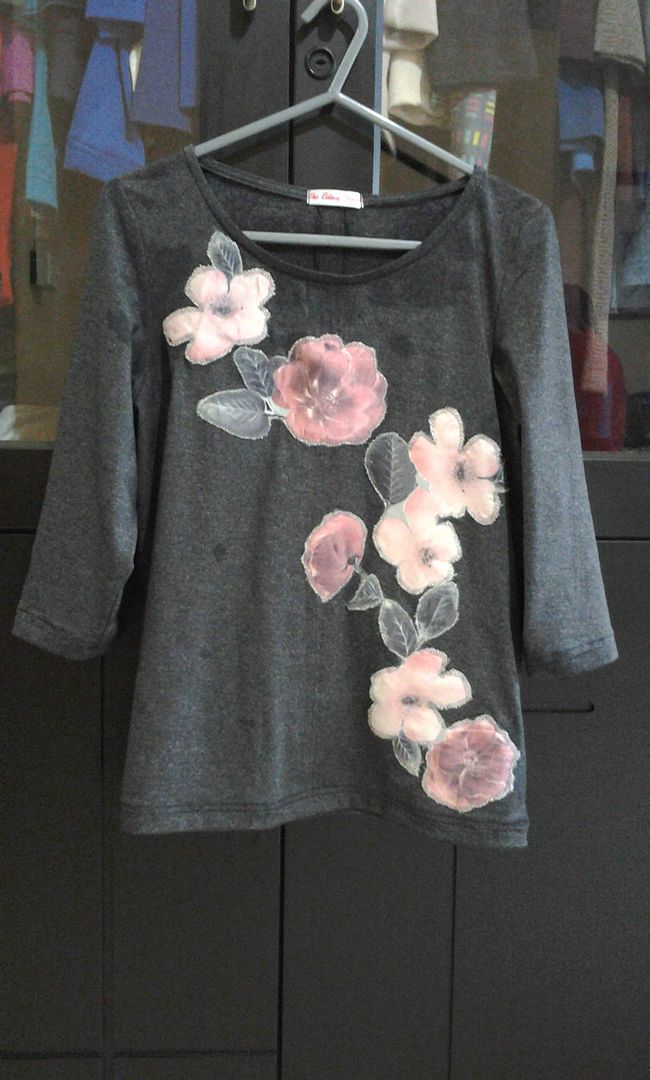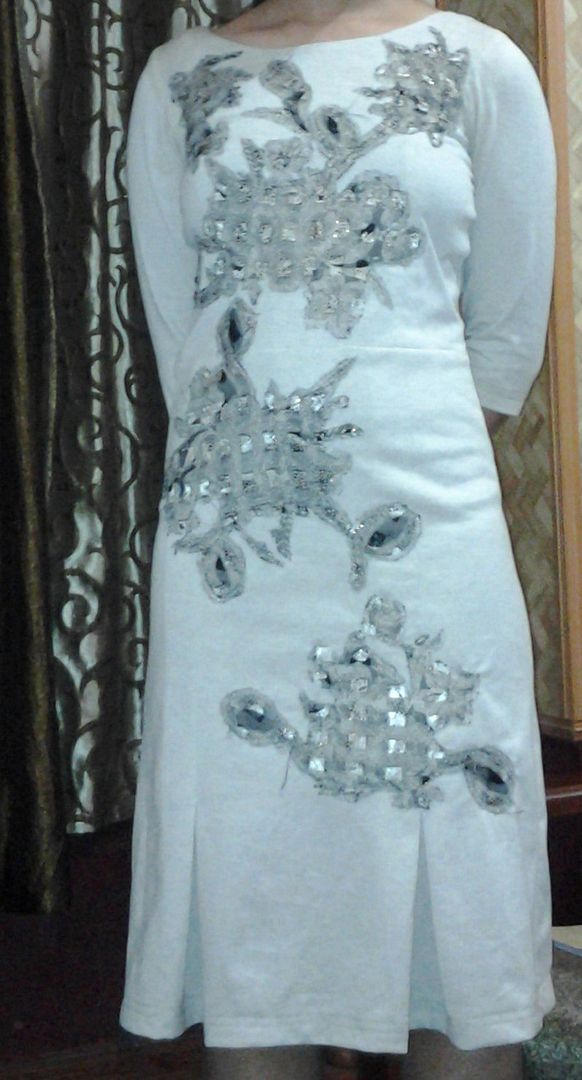 So what are you waiting for? Hurry hurry, give her a call, set up an appointment and own the most fabulous set of clothes in Aizawl that are guaranteed to make your worst enemies turn green with envy! :D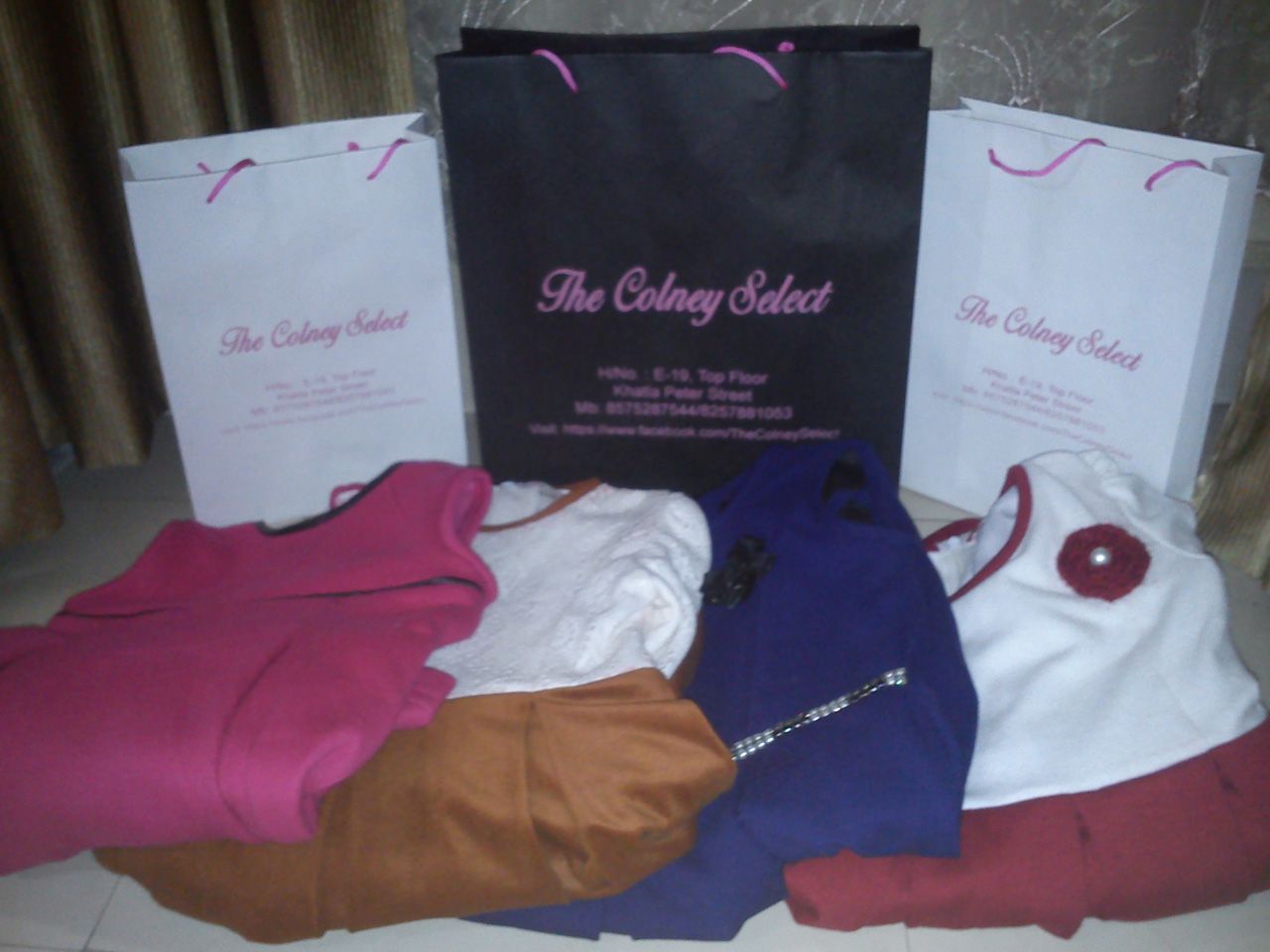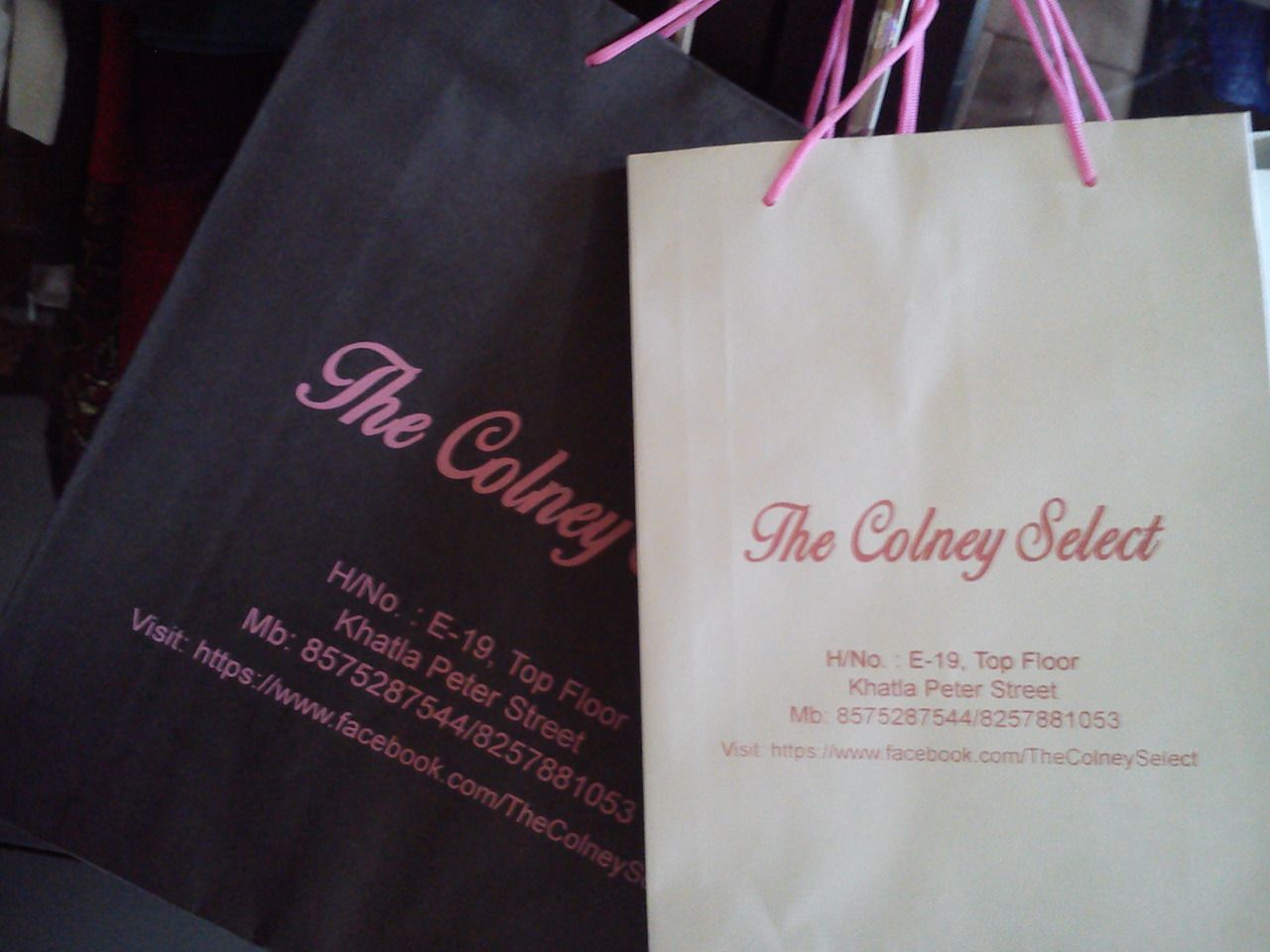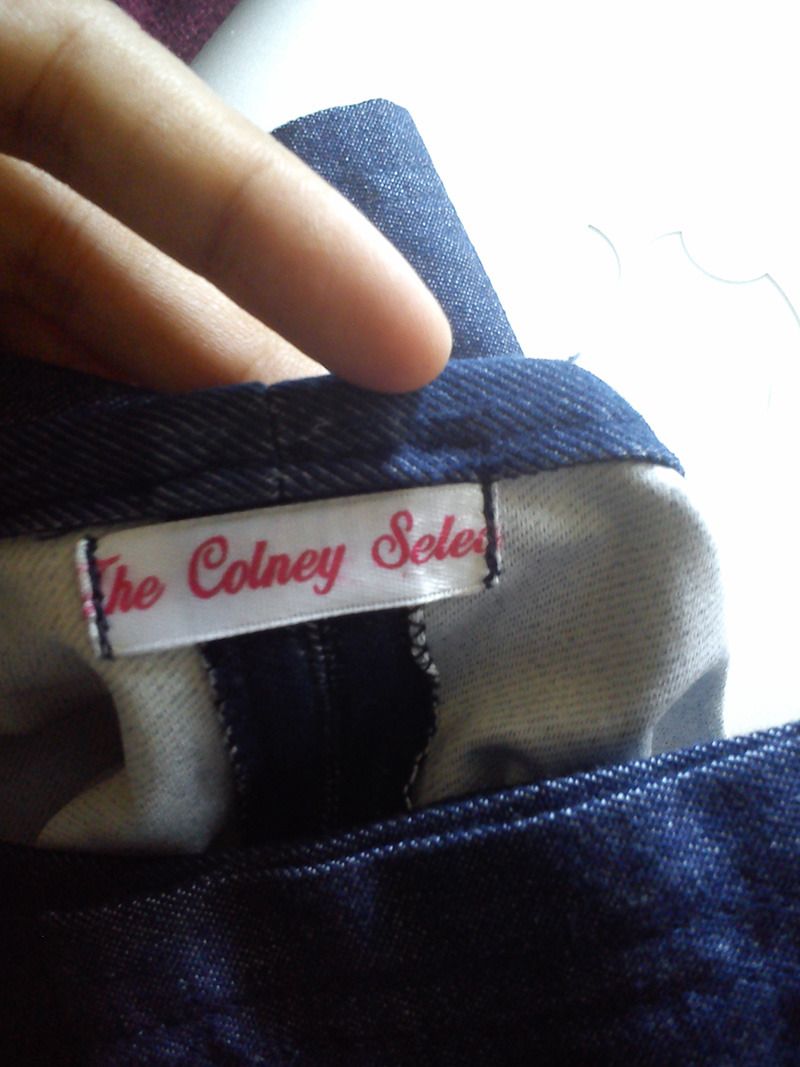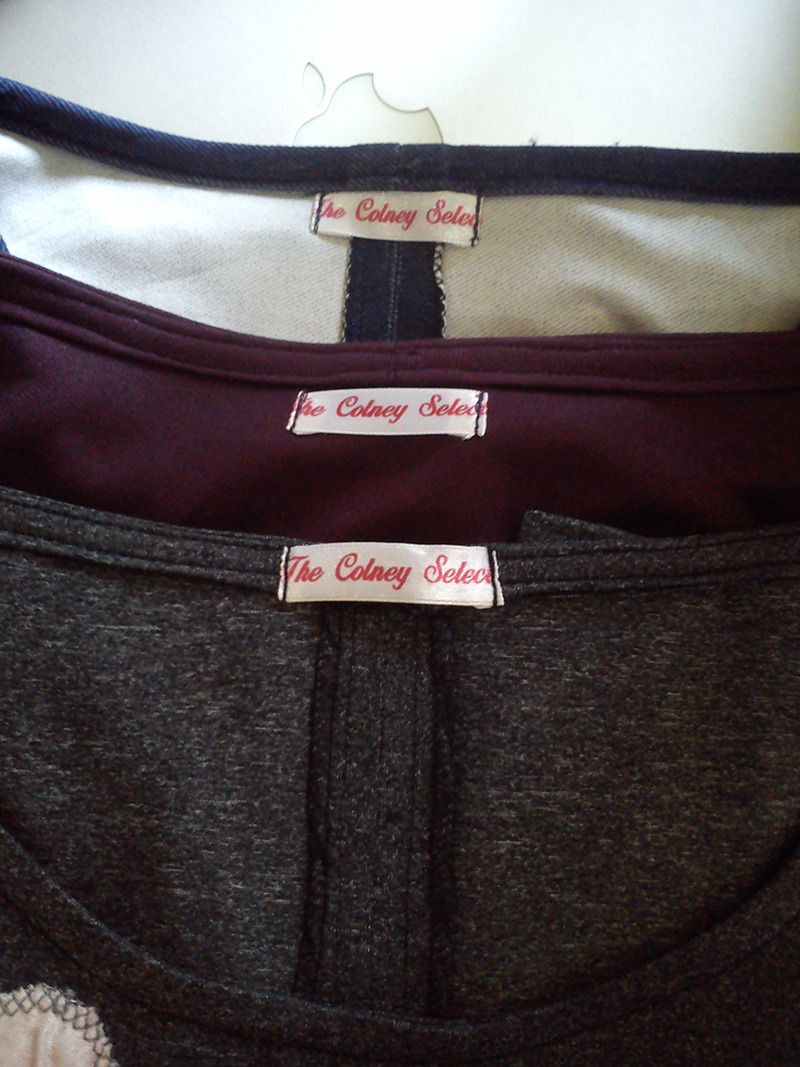 Ending pics. The showstopper :)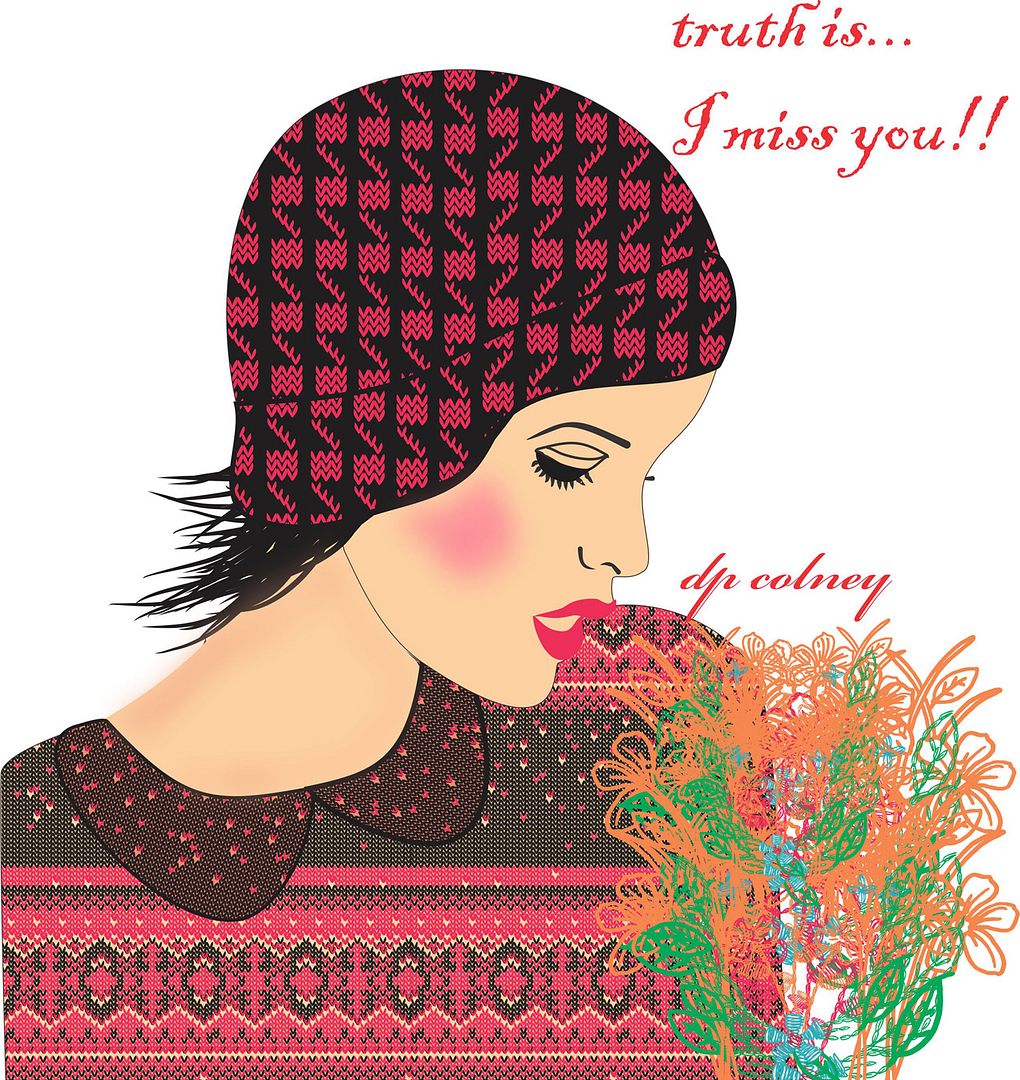 Cheers...