Continuing from part 1 of love comes to town this is the remaining part of the most wonderful weekend I've ever had in Pune so far.
As mentioned in my earlier post, things certainly became brighter and lovelier when the missus visited me from Mizoram. With so much to do and so little time on hand, we spent most of the time shopping, and eating :)
We also visited one of my dear friends here in Pune - Daniel and his family, and DP was a big hit with the two kids immediately!
After the massive shopping session at Phoenix Mall mentioned in the earlier post, we decided to try out Seasons Mall and Amanora. Again it was an extremely hectic shopping session, and I really didn't get to click any photos, except when the two of us were resting our asses near the skating-rink. We compared our respective phones' front facing cameras to see which was better :D The first one below is from her Samsung A5, and the one below that is from my Oneplus One. I still think mine is better :P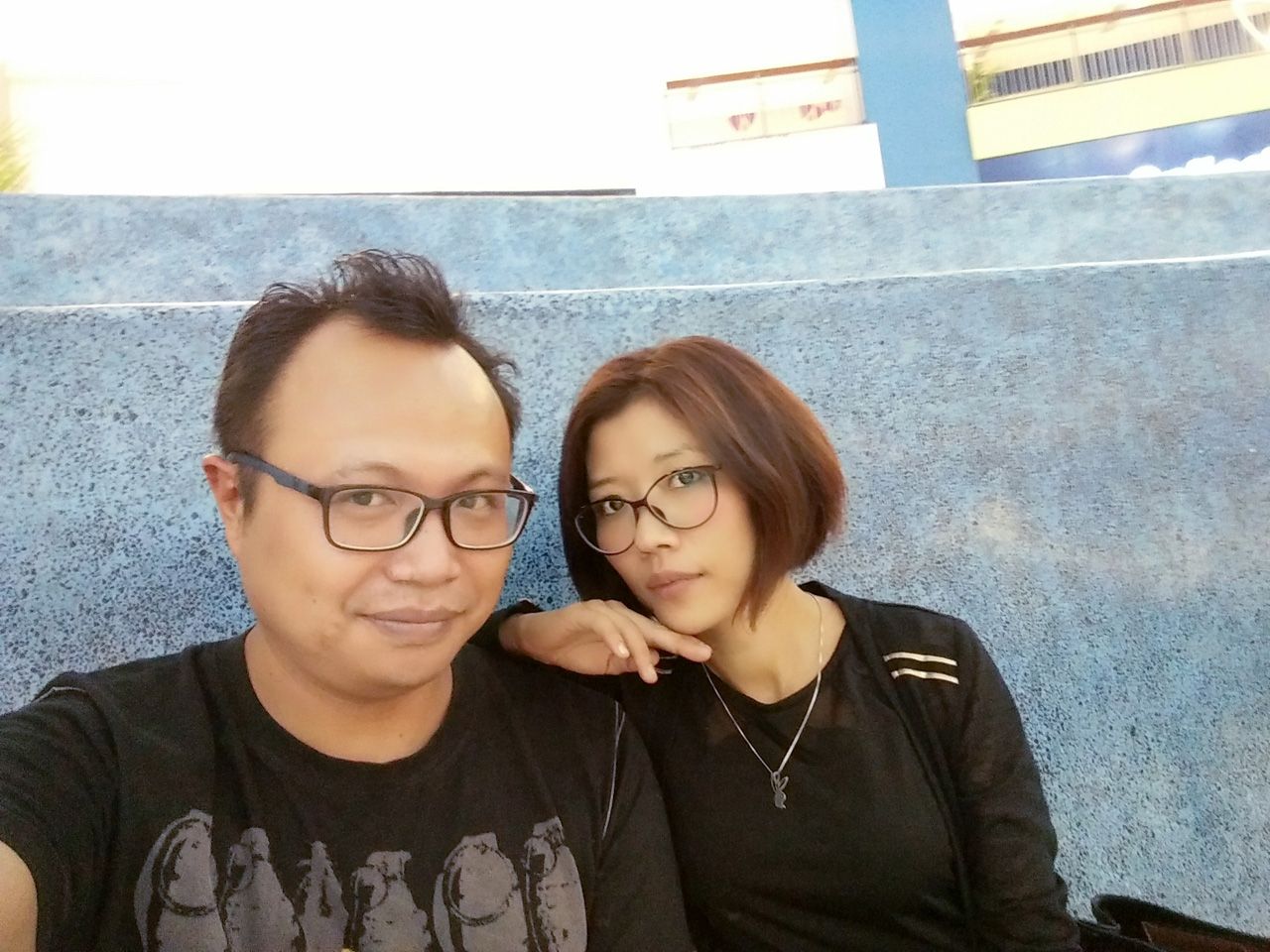 And that was it, another hectic shopping session completed... Being a designer, she had to buy a lot of fabric and other clothing material for her production and that consisted of most of what we bought that day...
Among the many things we bought was a quilt that I really required. Now to be honest, I didn't even know that I required a new quilt until she came and pointed out how old mine was, and it occurred to me that my quilt was at least 8 years old. In fact it was my sister's old quilt which I continued using after she left Mumbai in 2009 :D
Now the downside to buying a good quality quilt is that they're expensive. But the upside to buying a quilt from a company called "Cannon" that day was that there was an offer. For every 1000 bucks spent above 1k on all Cannon products, get one beer mug free, said the offer. And since the quilt came to 5900 bucks, I got four beer mugs free! :D
Also, note the resemblance between the above logo and Arsenal FC logo, the bestest football club in the world! :)
And then it was about food and more food, as I pampered and stuffed her with the best food around my house, like my favorite chicken sautéed mushroom mozzarella cheese omelette with baked beans...
...or the best chocolate has to offer, aptly named "Death By Chocolate" from Dinshaw's Cafe. DBC consisted of three layers of different belgium chocolates, ice cream, whipped cream, brownies, choco chips, choc-rolls, topped with hot fudge sauce.
I also introduced her to the new Pizza Hut menu called "So Cheesy Chilli Cheese Crust" range of pizzas, where any pizza under this category comes with three different types of cheese - jalapeno cheese on the side, creamy chilli cheese in the middle and mozzarella cheese on top. Now this is one pizza one should never order with extra cheese :D :P
Speaking of cheese, DP's favorite breakfast was the special breakfast combos from Faasos consisting of cheese omelette and sausages with butter paratha. Being a loyal Faasos patron for so many years, I was indeed super excited when I moved to Pune and realized Faasos was more than just rolls! Back in Mumbai, Faasos used to make only rolls but in Pune, their menu ranged from rolls to biryanis to a full-fledged meal. And their mobile app is super useful and extremely user-friendly.
Sometimes we kept things simple by not ordering from outside and instead making a simple dish at home. We went wine shopping to pick the right wine to marinate the meat, and our taste buds :D
The food was simple - Marinated sausages simmered to perfection, with a whole lot of fresh veggies from Nature's Basket.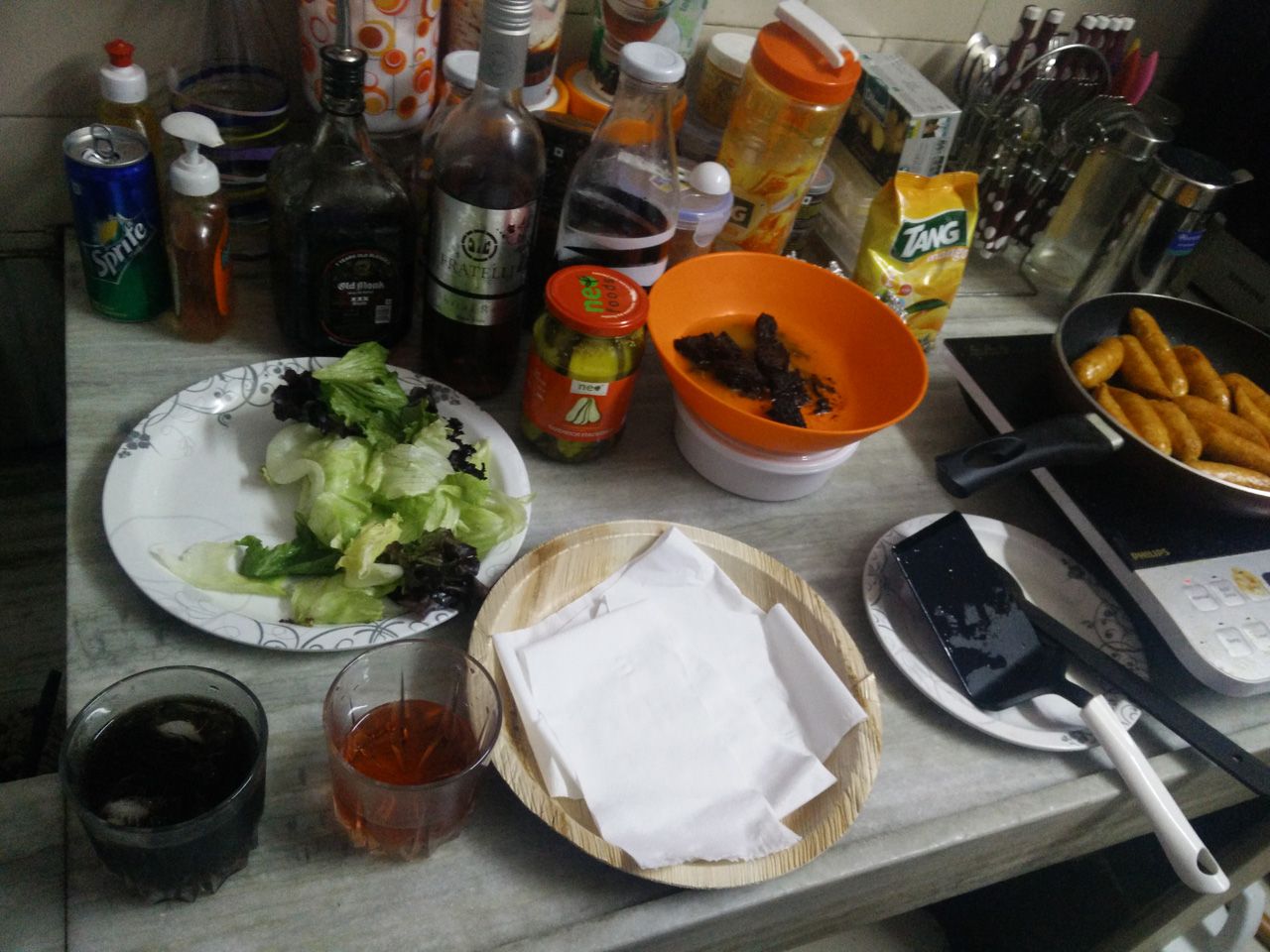 Another simple meal course was just a simple steam rice along with chutney paste made from "bekang", another set of chutney made from raja mirchi, and yet another chutney paste made from "nghapih". Along with maybe one course of dry side dish. That's it. Zimble!
Some of you may criticize me for taking too many "selfies" with my girlfriend. See, the thing is this - most of you get to see your loved one almost every day, face to face. But for those of us who are in a long distance relationship, we really cherish photos like these because we hardly get to meet each other. Plus it was so much fun taking selfies together :)
One of the most memorable moments during her visit was when we went to watch the Arsenal - Manchester United match at Effingut Brewerkz, a renowned pub famous for its self-brewed beer and live-telecast of football matches.
The moment we walked into the pub, I could see ManUtd supporters everywhere. Some of them even gave me the evil eye because I was proudly wearing my Arsenal muffler around my neck. As we made our way to our table, I spotted a table with three Arsenal fans. I nodded at them and they nodded back at me. Respect. Further along the way, I saw two more people in Arsenal jerseys. I thumped my chest at them and they returned my greeting. Respect. And as we sat down, at the corner I noticed two more Arsenal fans. I signaled to them our hidden Arsenal hand sign. They reciprocated. Respect.
As the match started, all the ManUtd fans were singing GGMU, but after 20 minutes when the score was 3-0, most of them had left :D Two of the ManUtd fans still sitting inside the pub removed their Manchester United jerseys and below that they were wearing Manchester City jerseys. Ahh typical ManUtd fans :D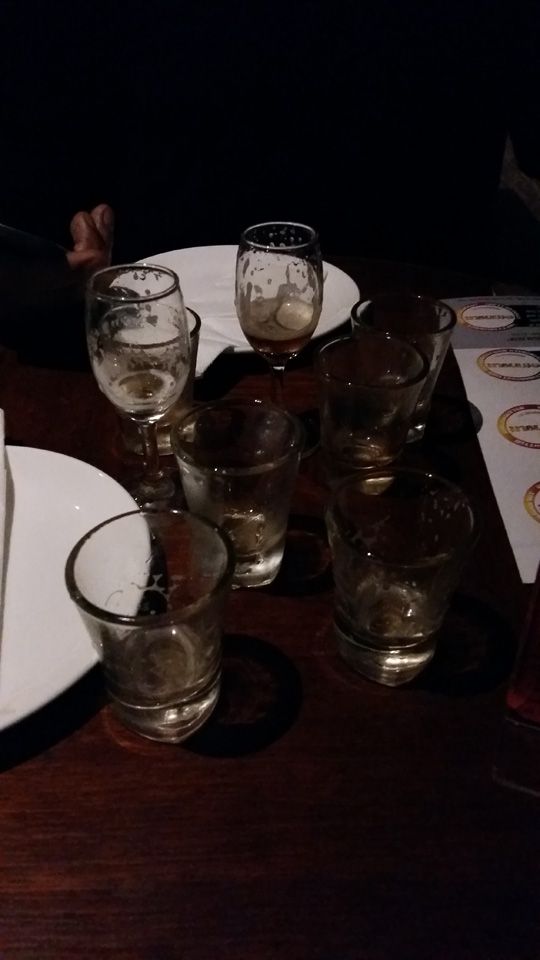 As always, we were offered their signature samples of their brewery like English Bitter, Apple Cider, Greenlandic Ale, Hafeweizen, Oatmeal Stout, Indian Pale Ale, Honey Mead, etc. before finally deciding on our drink.
3-0 :-P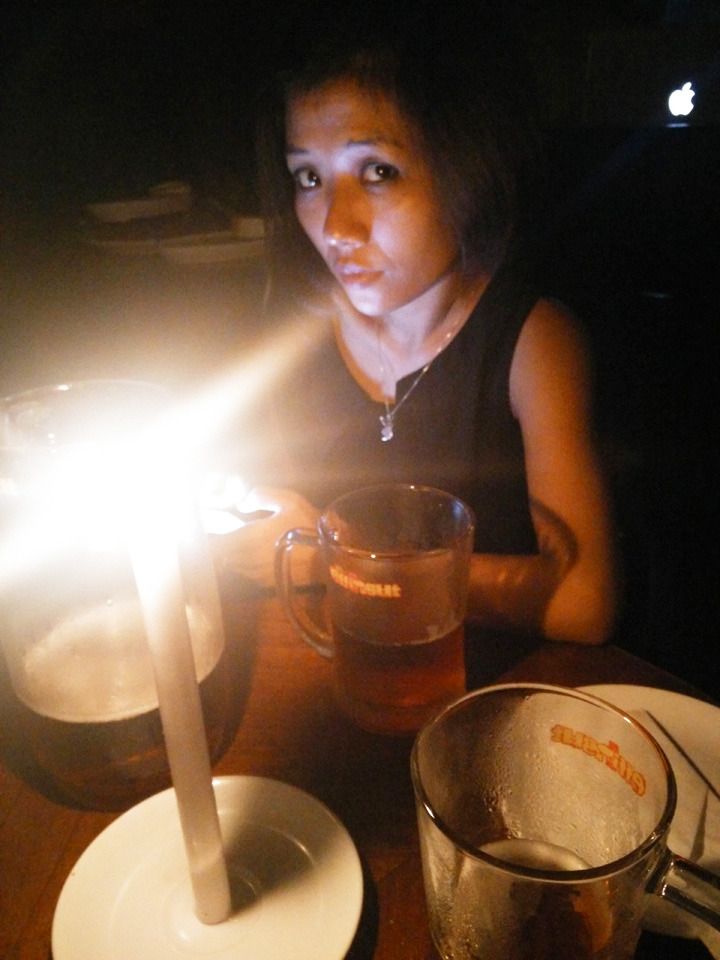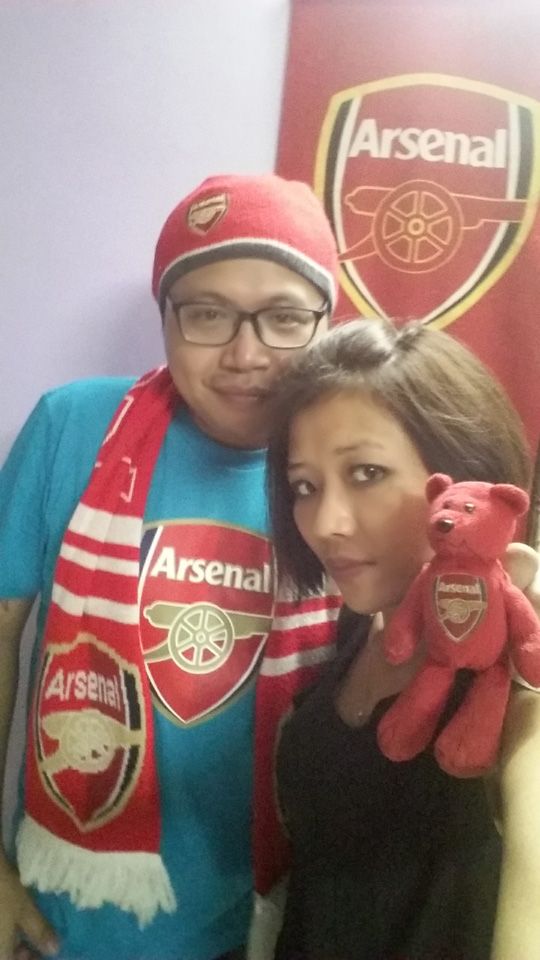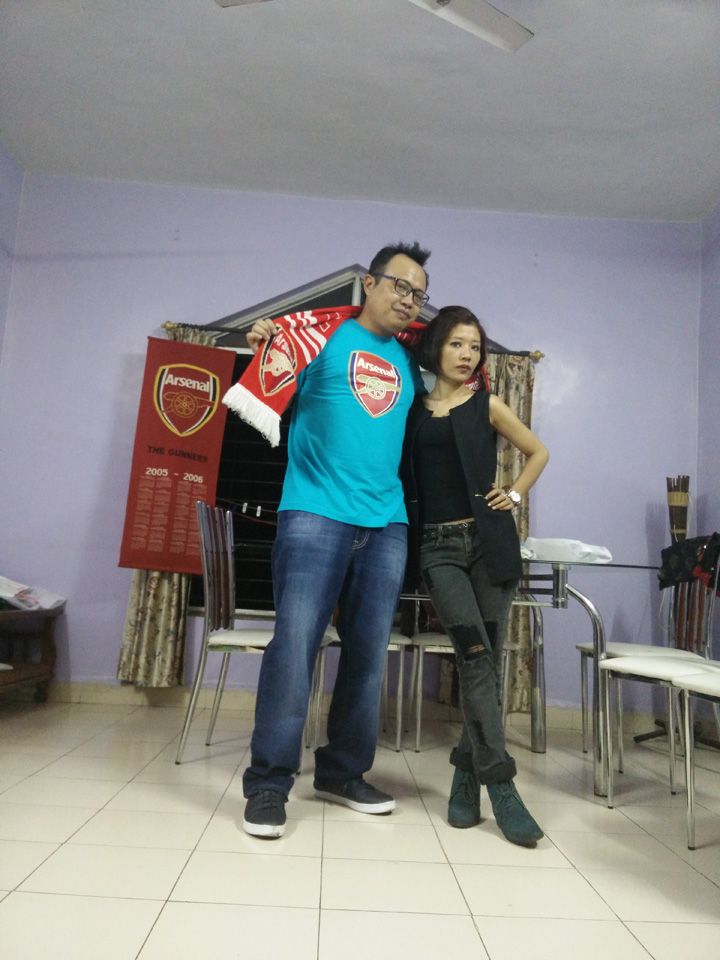 Arthur's Theme was another place we went to for dinner. I really love their steaks and sizzlers, and I was glad DP loved the food as well. We tried out one of the carabeef tenderloin steaks (I forgot which one) along with one of the marinated fish fillets (again I forgot which one) and we did not regret making that decision at all. They were both so yummm.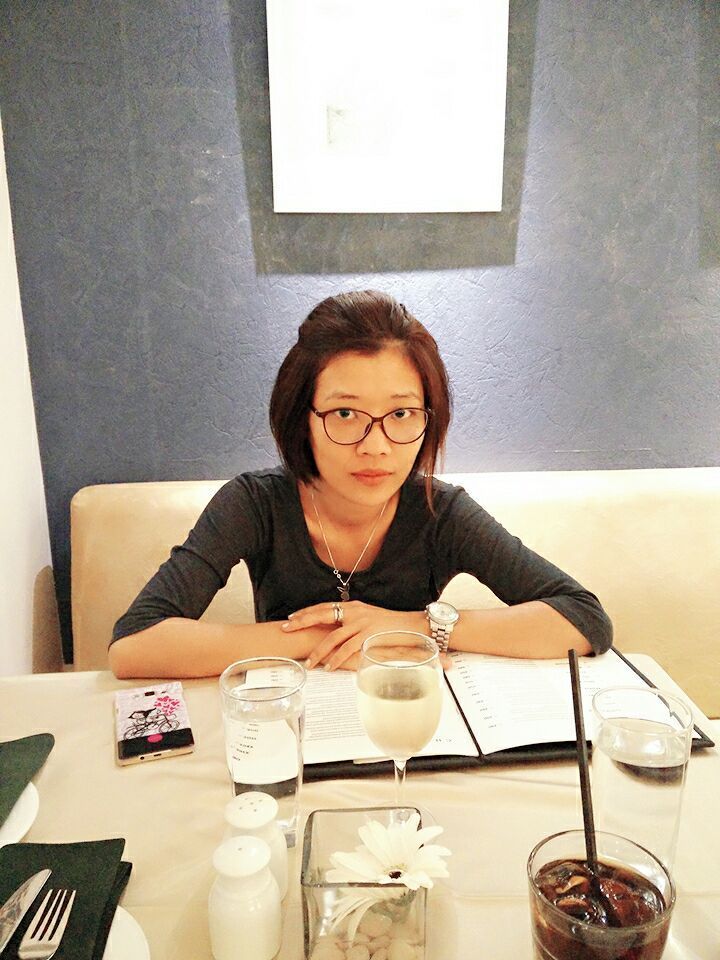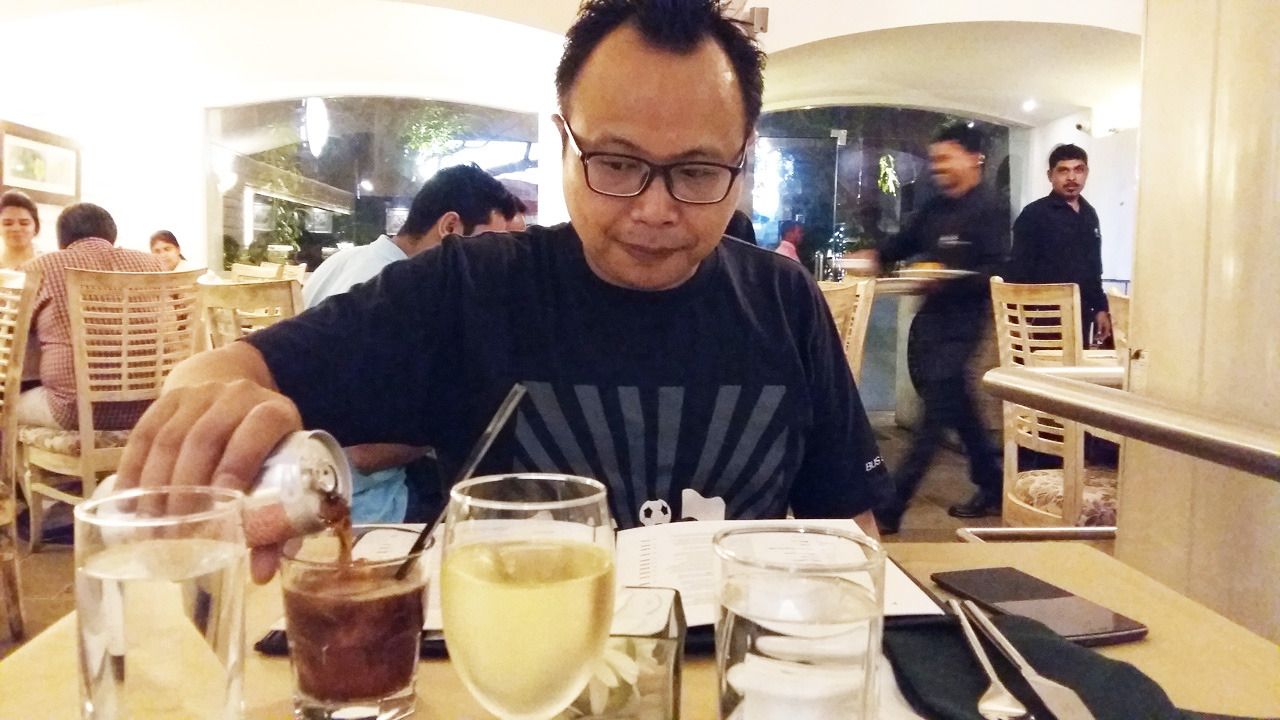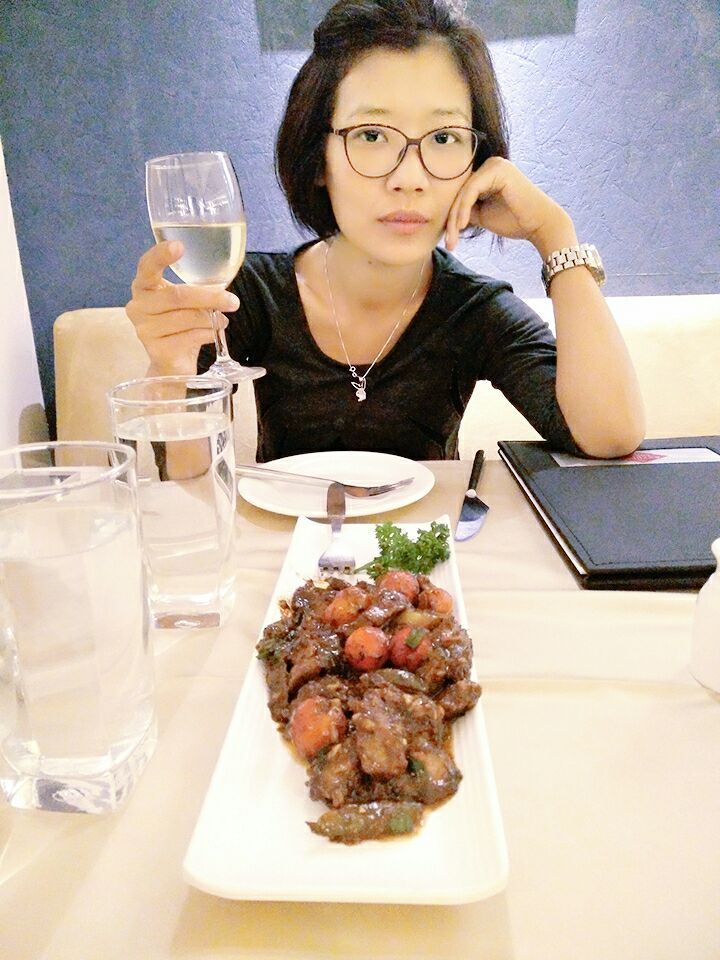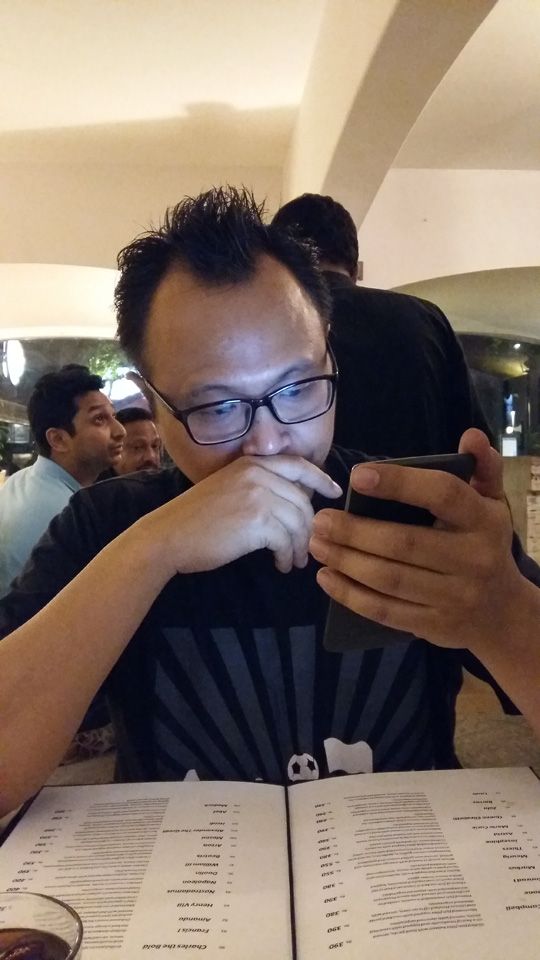 On our last day together, we went to Phoenix Mall again to do some last minute shopping. She took me inside "Forever 21" for the first time in my life, and I was amazed things weren't as expensive as I thought they would be. I mean, the way girls talk about Forever 21 products, I always thought they were some premium uber expensive stuff, like Prada or Rolex. They were quite affordable actually.
We took a break from shopping and went to Chili's for lunch. I had never been to Chili's in Pune, but was quite regular at the Chili's outlet at Powai in Mumbai. They had one of the best pork ribs in Mumbai that I knew of.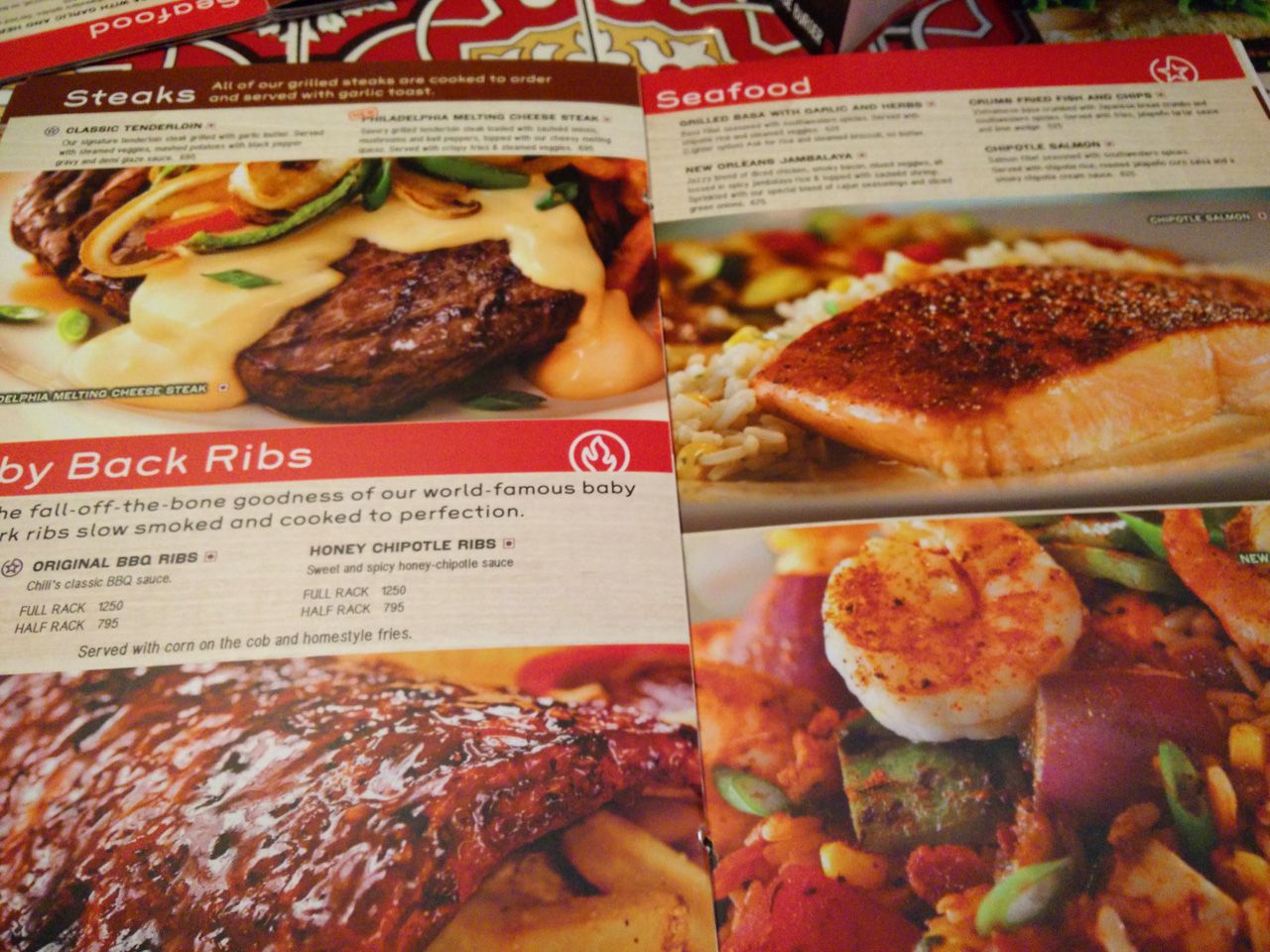 What I loved about Chili's was not just the awesome food, but their happy hours! It was the only time I could drink margaritas without feeling guilty because they cost a freaking 800 bucks per drink but during happy hours it was two for 800 bucks :D So psychologically, that made me think... 400 bucks per drink is not so bad eh? :D
We ended our last shopping session at Phoenix mall and headed home, but not before taking photos of the guy who was playing amazing music near the shopping mall's main entrance :D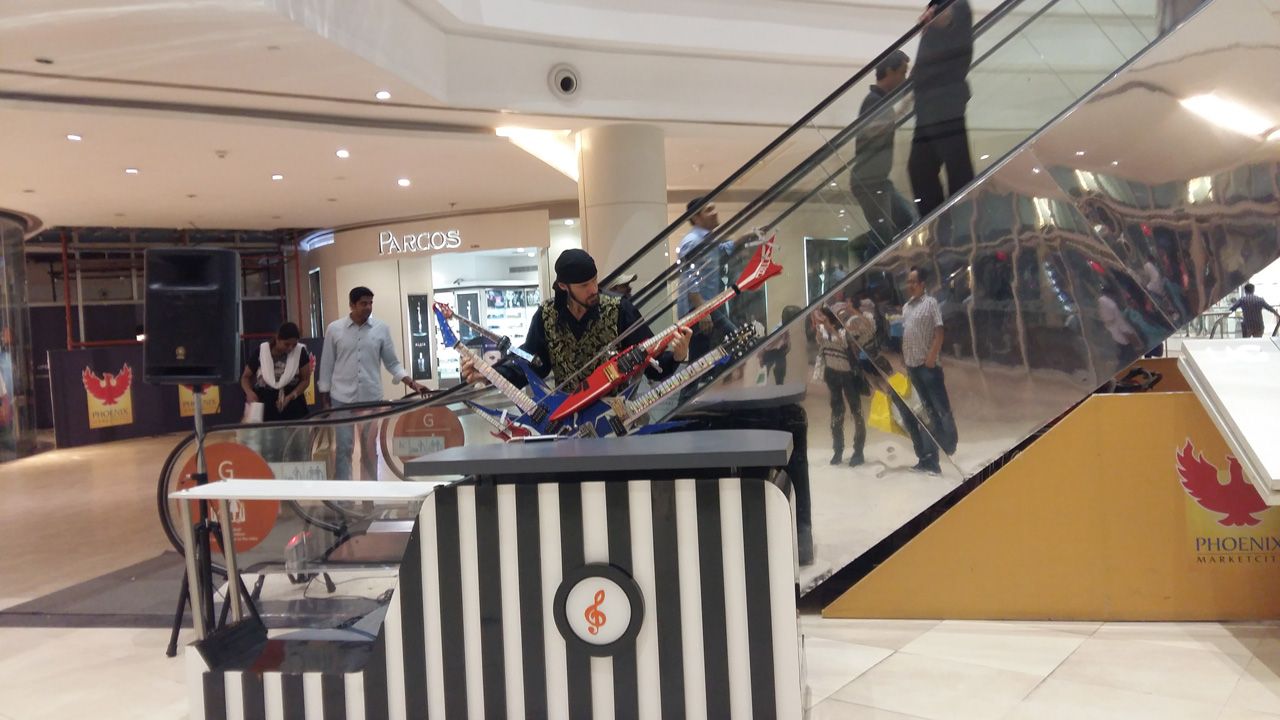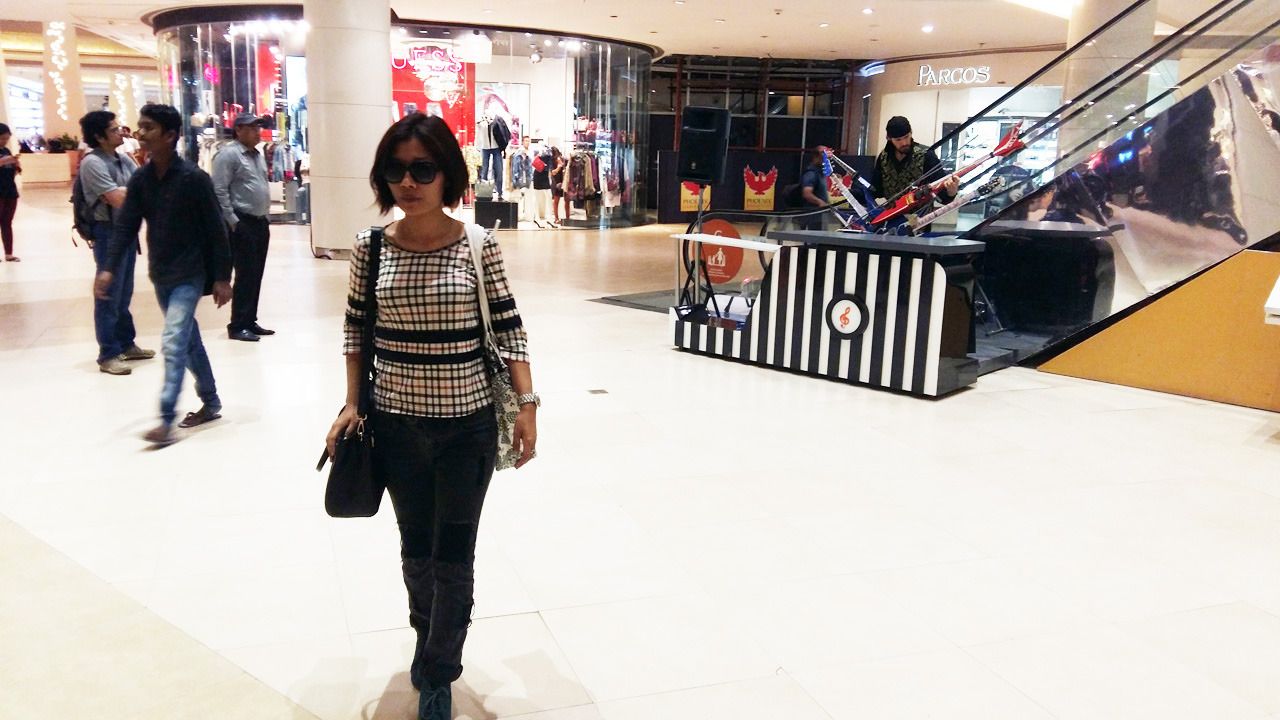 And so like any other Fairy Tale, our story had to end too as it was time for her to go back home. The farewell was sad and depressing...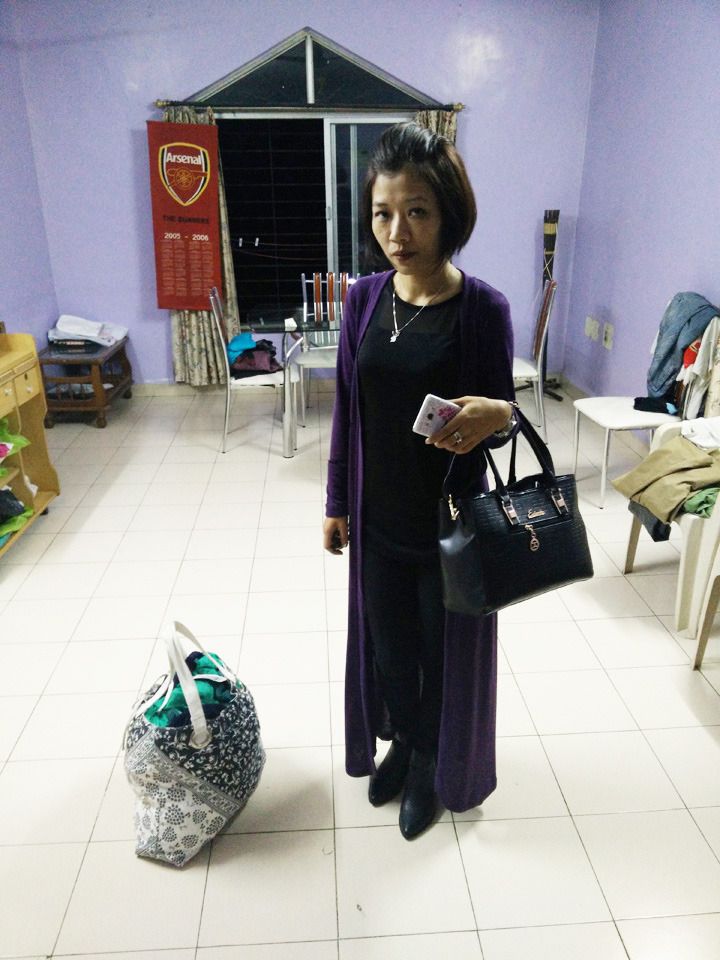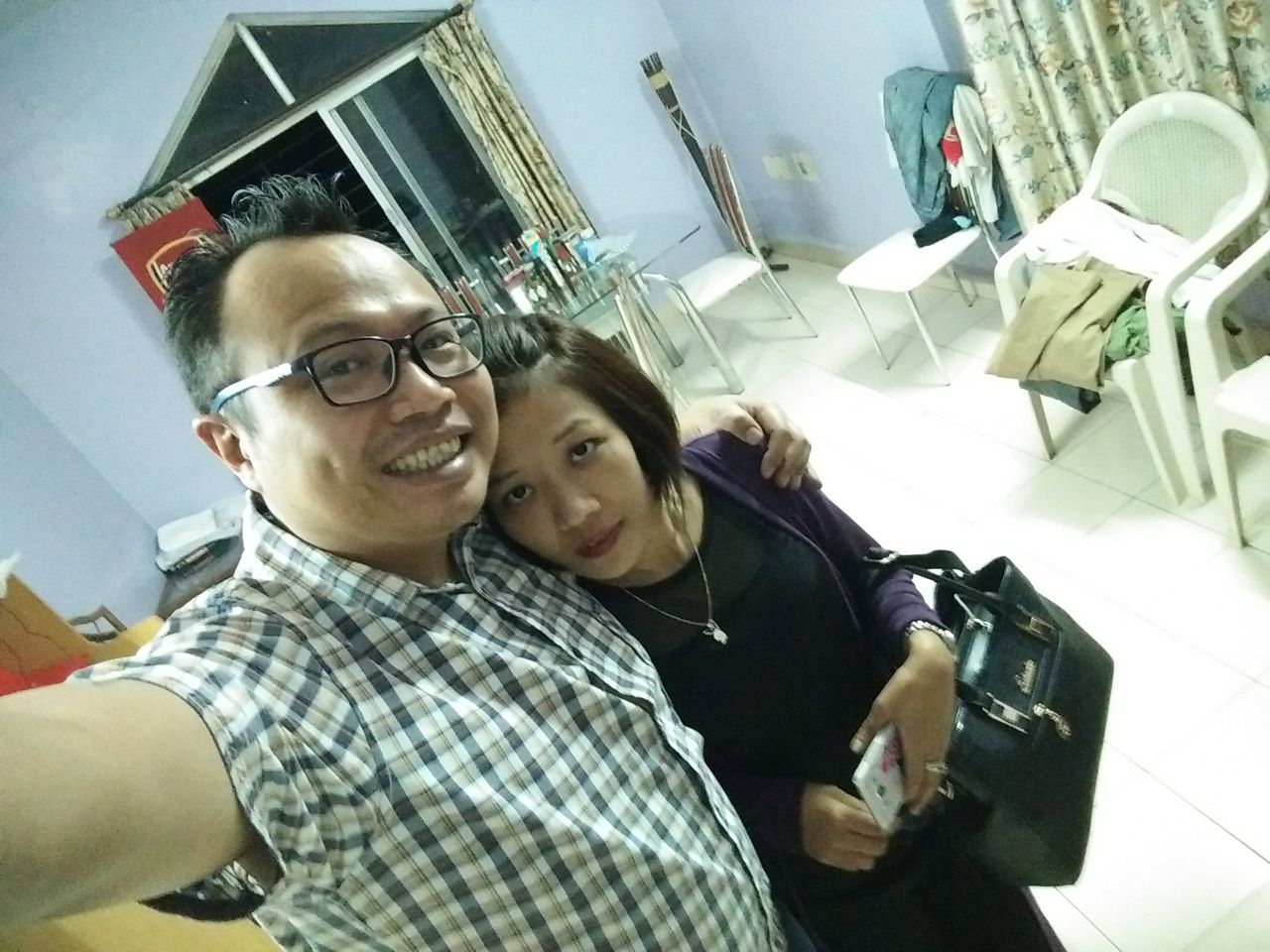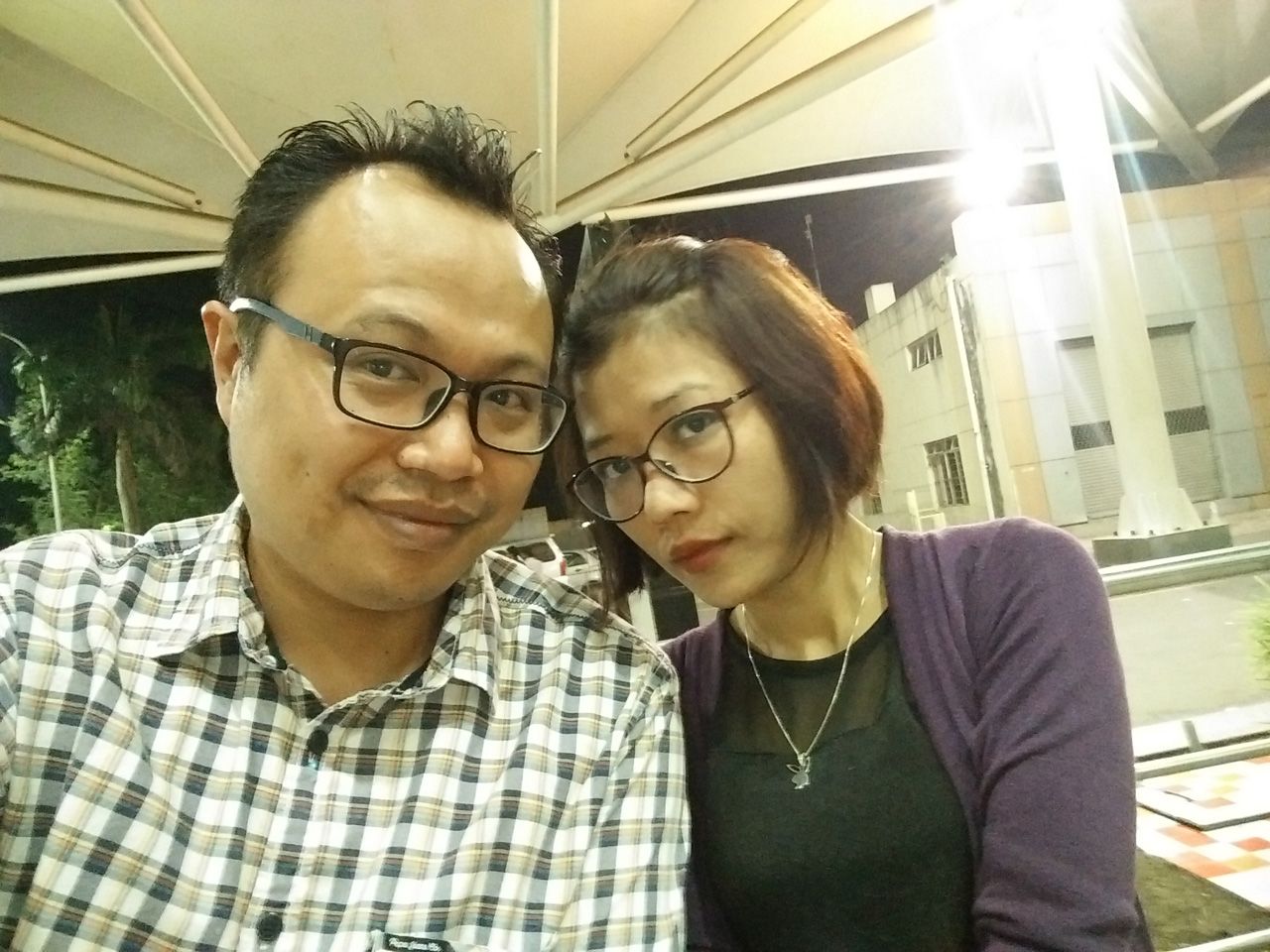 As I sat with her outside Pune airport terminal at 3 in the morning, taking one last selfie together, a part of me really wanted to go back with her to Mizoram... but then, I have a job to do, and we are both responsible adults who understand the importance of each other's occupation. Maybe in the not so distant future, we may never have to say such tearful goodbyes again :)
Cheers to you all...