So here's my last blog update for the year 2015.
Landed in Mizoram 11 days ago, home sweet home. What made that even sweeter was my dear friend OP and girlfriend DP picking me up from the airport. :)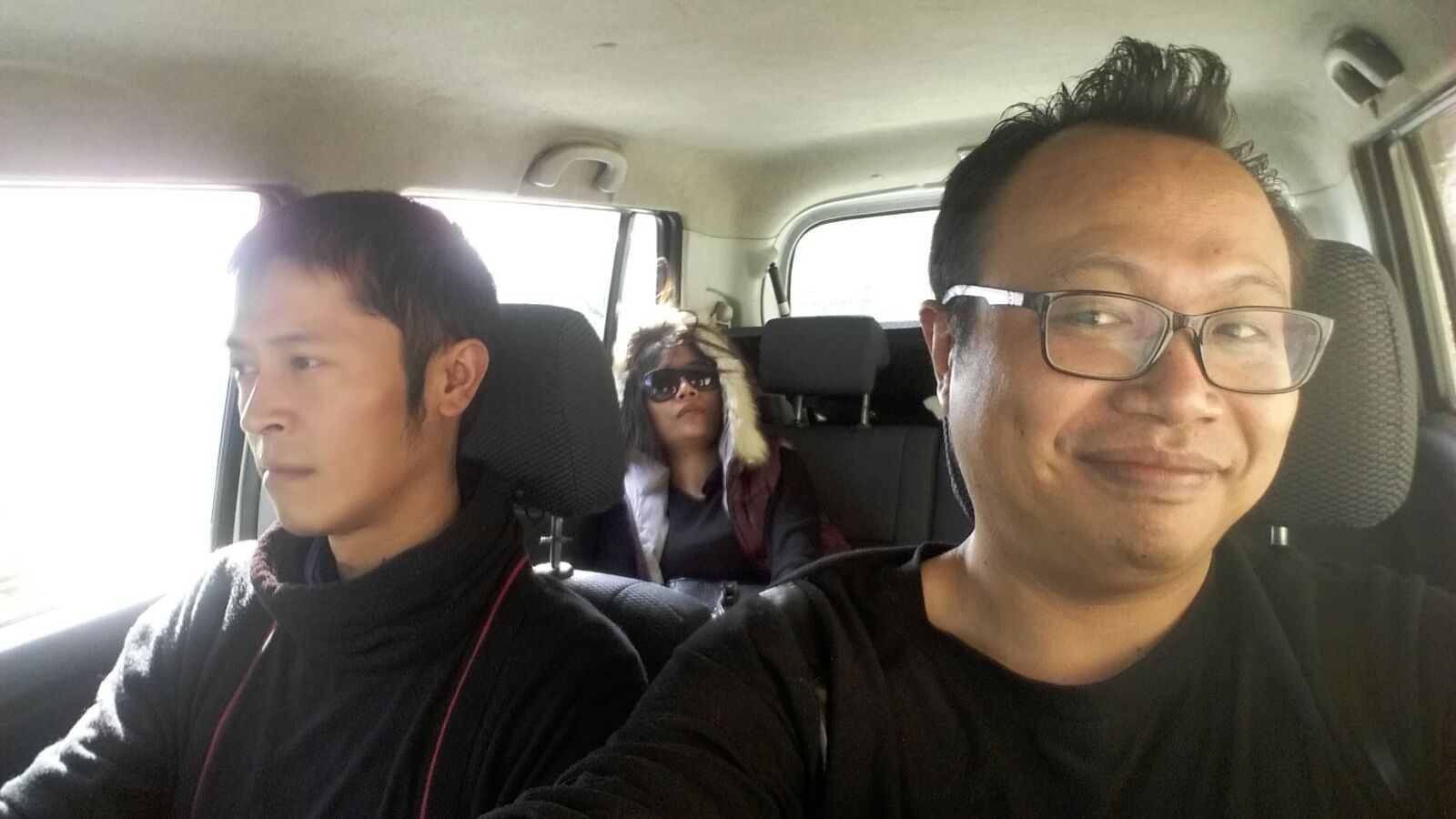 As I mentioned in my previous post, this is my first visit back to Mizoram since Prohibition had been lifted. So I was excited to know how things have changed, now that alcohol is finally legal in Mizoram. And yes, I have indeed seen a lot of changes compared to the times I used to come home earlier.
For example, alcohol is so much cheaper now! Earlier, a bootlegged rum could go up to 500, 600 even 1000 bucks in Mizoram. Now I can get an Old Monk full for just 190 bucks here! Back in Maharashtra, that same bottle costs 460. Yes, people are now actually buying alcohol from here to take back to Delhi, Mumbai etc when in fact it used to be the other way round during Prohibition days! :)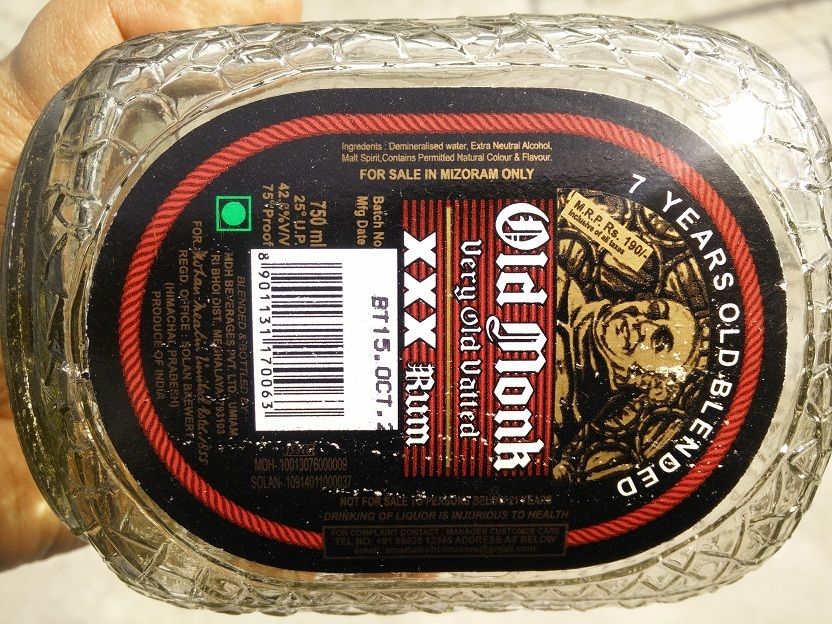 [Notice the "For Sale In Mizoram Only" stamp and price tag of Rs.190]
And yes, there's now "authentic" alcohol everywhere. When Yahoo! India asked me to write an article about what it's like to live in a state under Prohibition, one of my biggest concerns was the free flow of spurious alcohol. Bootleggers dilute smuggled booze and add dangerous chemicals to it in order to maximize their profit, and that shit is lethal (not that I'm saying alcohol ain't!) But now, everywhere I go, people drink good ol Government certified authentic booze :) Stuff that can still kill ya, but at a slightly longer, and tastier, pace.
On our way back from the airport, we passed the infamous RV locality, renowned for its bootleggers and "watering holes". And yes, the place wasn't as crowded as it used to be! My friends later told me people still go there to drink "local" as there are still many who prefer that taste over bottled booze or beer, but that number had definitely dwindled since Prohibition was lifted.
But perhaps the biggest change I've noticed this time is that, there's actually LESSER number of drunken brawls on the streets! Back when there was prohibition, you could find gangs of unruly guys fighting and punching each other on the streets everywhere, especially late in the night. Idiotic youth who don't know how to hold their drink. And that is what made many people, including me, skeptical about lifting the Prohibition. But now, things are actually better! I've been going out every night since coming back to Mizoram, and in all that time, I saw just one street brawl. And the credit for all that definitely goes to our vigilant Police. There are police stationed everywhere in the city, keeping a close watch on the people. And drunkards who are causing a nuisance are tossed into the Police van with no hesitation.
Yup, thank you Mizoram Police for making our streets safe and clean. I salute you.
Of course there are also many other changes, changes that can only be noticed in the long run and not through a mere 11 days observation, like for instance, the increase in number of people dying from alcohol related ailments. Or the number of divorces and families torn apart due to excessive alcohol intake. Those are the side effects we must be prepared to face too.
Now I did mention I saw one street fight. I even recorded the entire incident on video. Around a group of 10-20 dudes fighting with another group of 10-20 drunken dudes. I was planning to upload that video on YouTube, but my friends asked me not to as it might give us Mizos a bad name, so I'm just gonna post a screenshot of that video here.
You can contact me on WhatsApp if you want to see the above video :D
Now what is really interesting about street fights in Mizoram is that, they are usually between two groups of guys. To start a fight between two drunken groups of friends is very easy, sometimes all it takes is one of the guys from one group asking the other group, "Wanna fight?" or "Min cho a mi?" and then all hell breaks loose. And when they fight, they just attack each other only. Unlike other places in India where I have seen drunken dudes running riot and thrashing everything in their path, these people do not attack public properties or harass passersby. They are just completely focused on beating the shit out of the opposing gang members :D
In the above video, you can actually see WOMEN in scooty driving calmly through the entangled mess of fists and kicks bashing faces and bodies in the middle of the street. And if by chance one of the drunk dudes happened to hit you or your vehicle by mistake, he will apologize to you and then get back to punching the face of the guy from the other group. See, little things like that really make me smile about our unique Mizo community :)
I have taken a lot of photos, especially of our community Christmas celebrations, dining out in Aizawl, street decorations across the city etc, but since I do not have a good picture editor on this old Laptop I'm using, I'll update those next year, that is, from tomorrow onwards.
For now I just have two things to say. One is, this had been a fantastic good year for me. Our company got acquired and we relocated to a new city. There is a long pipeline of upcoming projects for next year, so while that is good in terms of career, it's also gonna take a heavy toll on me next year.
The other thing is, this year, I lost of couple of close relatives and good friends. Relatives who had been nothing but nice to me, and friends I treated as my own brothers. I miss them all terribly, and may their souls eternally rest in peace. On the other hand, this year also saw many of my close friends, some of them long time bachelors, finally getting married. I wish them all a long lasting happily married life. Not to forget some of my friends who were blessed with a new baby this year. May your upcoming years be miserable :D Cheers to all of you, the lost souls, the paired souls, and the new souls.
HAPPY NEW YEAR EVERYONE. Enjoy tonight, but party safe :)