Went to Church on Good Friday and Easter. We had these two beautiful services conducted by the PMCF (Pune Mizo Christian Fellowship) at St. Andrew's Hindustani Church on Solapur road.
What I discovered was that, after Uber had recently changed their fare system from "distance traveled" to "fixed cost" system (no matter how much further or extra the driver travels, you only pay the pre-calculated fare based on the location you entered), it was really difficult to reach the place because this Church did not appear on the map or list of destinations!
As usual, I wore black on Good Friday and white on Easter. My homies from the E-17 ghetto picked me up. Yoyo!
After the Church service, we headed back to E-17, where I decided to go for a mohawk hairstyle one last time! :)
Actually, it was something I've been planning for a long time because I just need to do something that I want on my own. To do something out of my own free will again. And then there is the upcoming wedding in Goa this weekend where my niece will be tying the knot with her long time boyfriend, so I want to stand out among the crowd as a "cool uncle" :P
It will also be the last time I'll do this because I'm not getting any younger, and it really doesn't fit my age anymore (unless you are Magua, the badass Huron chief from Last of the Mohicans) hence people might think I'm having a mid-life crisis or something :D
Gary volunteered to cut my hair.
Took a few "last" pics together before he started his work…
Gary was totally professional and he took his task very seriously. This is one of the many reasons why I love hanging out with my Mizo crowd. Even if they are professionally working in different industries like the IT sector or call center etc, they'll always know how to cut somebody's hair or cook a kickass meal or play the meanest strums on the guitar or even tattoo somebody.
Urrmmm in Mizo we call this "lu meh huai na no" :P
Once I was done, the others too did a slight mohawk, and they all came out really well.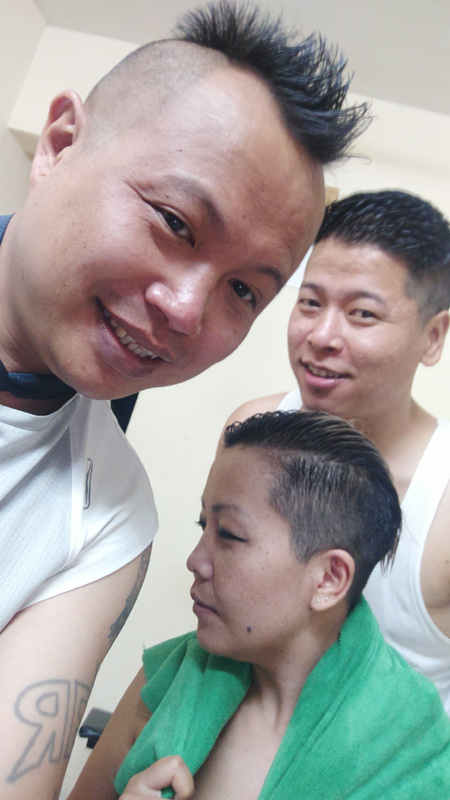 So… thadaah... The Mizohican is back :D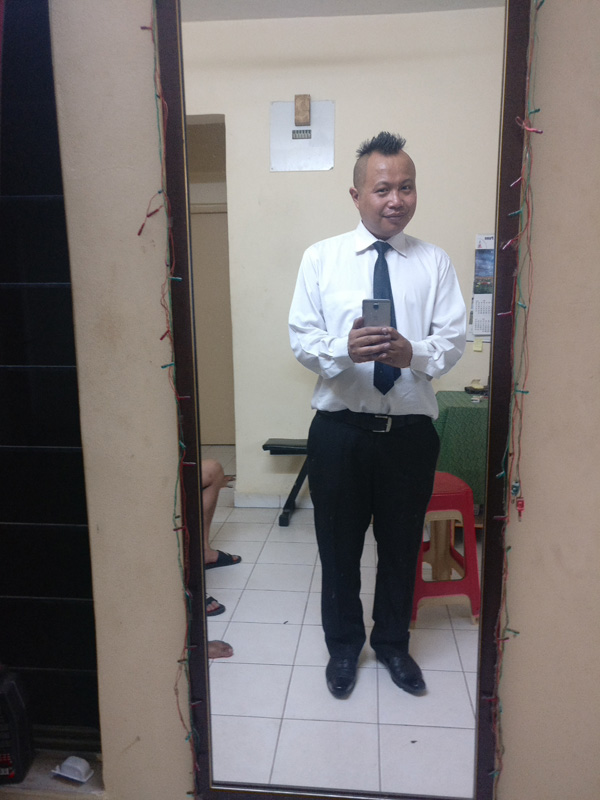 Cheers for now, will be back soon with stories of my Goa trip.
Goa here we comeeeee :)