During my recent vacation back home, I visited my good friend and fellow blogger
Zorami Zote
, who also happened to be a good friend of ❤my gurl❤ (small world indeed!).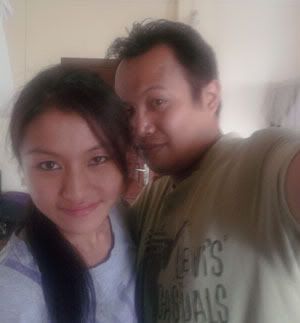 I was checking my mail from her lap-top when I noticed that she was signed-in at blogger.com. And so Evil me wrote a new post while she was in the loo and quickly published it. She of course completely freaked out when she found out, and screamed loud enough to wake the dead who're
residing right next to her house

She deleted the post immediately.
Well, that was the end of it... or so we thought.
A few days ago, she called me up hysterically, saying that the post was indexed by google (!) during that short duration it was online, and appeared somewhere... I laughed my ass out. She even wrote an "
open mail to illusionaire
" post

Here's what I posted from her account:
Matrimonials!
26 years old, female, tall, fair skin, coming from a good family, good qualifications, homely, can drive car at night without headlights on, has an email account, knows how to send sms, an occasional tuibur-er, ...
I can't possibly write the rest of the post here, lest she flies down to Mumbai personally and strangle me with her bare hands. She's a great pal, and an even greater sport. Hugz Zor.
When I asked her the name of the website where this appeared, she wouldn't tell me, so I googled using the appropriate keywords... I didn't find it, but what I found instead, left me contemplating for a long time, and is the main reason why I'm writing this very post.
~~~~~~~~
As I was searching for Zorami's matrimonial ad online, I came across a discussion forum that was talking about Mizo prostitutes here in Mumbai!
I know, you're probably thinking - it's none of my business, and what any girl does is her own issue, not mine.
Fair enough.
I have always stood for gender equality and women's right. If there are any incidents of men prohibiting women from going to pubs or holding hands with men etc, I am right there in the thick of action protesting about it.
Likewise, men of a particular community cannot say the women in their community belong to them, and only them. Welcome to the 21st century pal.
Then why do I feel this strange hurt deep inside?
Of course I know for sure there are Mizo prostitutes in Mizoram and elsewhere, just like how there are prostitutes from various other communities too all over the world. Prostitution is a sensitive topic, and we all know the sad story about how many of these girls are forced into this trade, labelled as the oldest profession in the world. In fact I know a few Mizo girls here in Mumbai who are branded by other Mizos as prostitutes. But that is just hearsay, even if it happens to be true.
Just hearing about it from friends is one thing, but to actually read about it in detailed description, on a popular international site I found on google, is a completely different feeling.
I hang out with my Maharashtrian friends here in Mumbai, and if by chance we come across a Maharashtrian prostitute, I'm sure they aren't going to get all emotional & ethnocentric and exclaim, "How can our own Maharashtrian
sister
do that?"
So where is this emotion coming from? Why is it so difficult to just ignore this matter and mind my own effing business? I do feel like a hypocrite now, for believing that women have the rights to do whatever they want, because the moment the table's turned on you, the outlook is very different indeed.
The website I came across is called ****
[Edited. Sorry but I feel it's best that I don't disclose the name of the website here. After going through the forum thread, I realized they are way too detailed, with many personal addresses, names and contact numbers of prostitutes, pimps, brothels and massage parlours of various Indian cities displayed. If you're net savvy enough, you can easily find this forum on google search. I just don't want to be that guy who handed you the noose.]
It is a discussion forum where people apparently discuss about their sexcapades around the world, and share various locations where they can "get women", in complete detail, right up to the colour of the front gate! The Forum section is divided into various countries.
It's not like those cheap sleazy free discussion forums where anonymous members post raunchy photos and other anonymous members comment in caps "OH MY GAWD, I WANNA FAKKKK HER B**BSSSSS" mostly in broken English. Nah, this site has class, at least from the language the members are using. And just to view the pictures alone, you gotta pay $19.95 annually, so the quality of the members is quite high. (*sigh* ...the things I have to find out so that I can deliver a well researched post to you, my dear visitors)

The Indian section in that forum consists mainly of NRIs and firangs describing the where, how and who of the Indian sex industry. And you will see quite a number of Mizo women in many of the threads under "India" category. Here are a few examples:



* Edited. Please refer my previous edit note explanation above. *




Unbelievable right? I don't think it will be that difficult to trace the Mizo girl who had taken that flight from Aizawl to Mumbai for that job interview on that particular date. It is a very small society back home. As I type this, I am even having second thoughts about including the explicit details about the Mizo girls here on my blog.
[Edited. All details removed.]
What I have found out from glancing through the entire forum (India section) is that, North Eastern girls are in big demand! In a weird way, yes, it's good to know others find women from our place beautiful... but then, this is exactly the kinda thing that leads to stereotyping.
Many people here in India still think all North East women are easy just because of our different culture, and probably because they have seen a few loose women from the North East before. Hence reading about the Mizo prostitutes will certainly add fuel to the fire.
And from the descriptions about them, the "clients" clearly mentioned that these Mizo girls speak very good English and quite intelligent, unlike many street prostitutes here in India. So I guess it is safe to assume that these girls are quite educated and probably graduated from a renowned college here in Mumbai... I wonder what made them take this path?
For one, we know that they were not smuggled or kidnapped and forced into the flesh trade unlike many unfortunate prostitutes. Secondly, could it be because they wanted more money (because the more you get, the more you want) and that their taste for expensive and lavish things just kept increasing? Or could it be just that they had to support their family back home?
I don't know. The more I think about this, the more it pains me. Foreigners in that forum are specifically asking other members for the contact numbers of those Mizo girls. This is definitely not the way I'd want the World to know about us Mizos. Hence the reason why I can't think of an appropriate title for this post. I do not want to include the word "prostitute" in it as it may attract the wrong crowd here (SEO/SEM). And also because it is so different from the initial topic at the beginning of this post.
This event leaves me pondering on so many issues. Why are they like that, and why am I concerned just because they are Mizos? I see many prostitutes everyday when I leave office late in the night on Juhu Tara road. Yet I never used to "notice" notice them, and they had never made me think... and now suddenly, here is me wishing these Mizo girls should stop selling their bodies.
Just because they are Mizos.
Maybe I am becoming the very person I have always fought against, you know, that ridiculous guy who says women shouldn't do this or that because it is against our
Indian culture
for women to do it. Yes, that bullshit. Maybe I am becoming just him. Sad.