I've been living in Pune for eight months now, so I guess I'm pretty much living the life of a Punekar now, though I'm still finding it a bit hard to let the Mumbaikar part of me go after 7 years of memories there. But slowly, a part of me is now getting used to the slow hustle and bustle of this sleepy city.
Like for instance, I leave for a client meeting really late, but still managed to reach the venue in time :D Or the sad fact that I still haven't found any road-side paani-puri wallas here, or understand why no "wine shops" make home-delivery in this city. Why oh why? I'm also still trying to get accustomed to two-wheelers blatantly breaking all traffic rules even at a signal with a traffic cop right there.
Little differences here and there are what I'm still trying to get used to, like the shape of Pune's vada-pav is very different from the ones that we used to get back in Mumbai, or the fact that Hard Rock Café Pune keeps playing "Gangnam style" over and over again :D Over here, at 7 PM the office is almost empty, and at 10 PM the streets are almost empty, which is highly contrasting to Mumbai experiencing a traffic jam even at midnight. Things are definitely different here compared to Mumbai.
And I think the same can be said for the Mizo Association here in Pune. Considering the number of Mizos I know here in Pune, which is less than a handful, I still feel pretty much a stranger here among my own community. Just two days ago, we had our Pune Mizo annual sports day, 2015. And for the first time in its history, Mumbai Mizo Association members were invited as guests to play a football match against the Pune Mizo football team. I went to the sports venue at Spicer Memorial College, wearing my Mumbai Mizo Association T-shirt, saying hi to all my old friends from Mumbai, and nobody from the Pune side realized I'm actually a resident of Pune! Most of them thought I was a part of the Mumbai contingent.
Of course the fault lies with me though. I'm an introvert when it comes to social gatherings, shy as hell in public. I think I've mentioned more than once about this issue, like for example in this post I mentioned how in our Mizo society we tend to wrongly assume an introvert person as "inchhuang" or "induh". The problem with being an introvert is, we don't get to meet new people if we keep to ourselves. And that is why nobody knew I was actually a Pune Mizo member that day. Maybe slowly, as the years come by and if I continue working here in Pune, then maybe I'll get to know more Mizos here in Pune too.
By the way, as I mentioned in the beginning, there is a huge difference between the Pune Mizo Association and the Mumbai Mizo Association, from what I have observed so far…
For starters, there is no such thing as a "Pune Mizo Association". The correct name is actually "Pune Mizo Welfare Association", shortened as PMWA, whereas in case of Mumbai, it is "Mumbai Mizo Association", the MMA.
Secondly, the number of Mizos in Pune is HUGE compared to the number of Mizos in Mumbai. I mean, back in Mumbai, when we had our Mumbai Mizo sports day, we would divide ourselves up into two separate houses, and even with that, we could hardly fill up a football team to play against each other. Here in Pune, during sports day, people are divided up into FOUR different houses, and they had more than enough members to take part in each and every sporting event!
Thirdly, Pune has a very high Mizo student population, considering it is a much more suitable place for education with reputed institutions and low cost of living compared to Mumbai. And it is not just the students, there are way more Mizo families with children here. The other day when I went to attend my friend Daniel's kids birthday party, small Mizo toddlers were running wild everywhere by the battalion! It was a mini-Mizoram inside his apartment, pun unintended.
Fourthly, forget Pune Mizos having more participants than Mumbai Mizos during their respective sports day, Pune Mizos actually have more than one sports day annually compared to Mumbai Mizos' one sports day a year. Apart from the main Pune Mizo sports day I attended two days ago, there was also the PMCF (Pune Mizo Christian Fellowship) sports day that is held on a Saturday. Since most of the Mizos at Spicer College (Spicer Mizo Seminar) are Seventh Day Adventists, they don't participate in the PMCF sports day. But instead they have various tournaments held on weekdays, like the Fresher's Cup, President Cup etc. And all these sporting events always see an enormous turnout of Mizos.
Last but not the least, I have noticed a large number of Mizos own vehicles here in Pune. One can see Mizos driving two wheelers and four wheelers everywhere. Back in Mumbai, the number of Mizos who own vehicles is extremely less. There are many factors for this, one of them being the cost of living. Back in Mumbai, if I wanted to buy a car, I also had to plan for the parking space in my apartment, and for that I had to shell out an extra 1 lakh per year charge just for the parking space in my building, apart from the already expensive rent. And in Mumbai, peak hour traffic is a big pain in the ass, and one would rather sit as a passenger than drive through that madness. Other than the extreme traffic jams and rush hour crowd, public transportation is quite convenient in Mumbai - the three local train lines connect throughout Mumbai along with the recently built metro lines, and the autorickshaws are extremely nice, rarely cheating anybody. Here in Pune, autowallas are the devil reincarnate. They rarely go by the meter, and you won't find many at odd hours. So it makes a lot more sense to own a vehicle here in Pune. It's pretty much like Delhi in that way I guess.
And so, those are all the observations I have so far regarding life as a Mizo in Pune and in Mumbai.
Now coming to the Pune Mizo sports day two days ago, it was indeed awesome catching up with all my dear friends from Mumbai like Charlie, Krista, Machhana, James, etc. They took the 6 AM train from Mumbai and arrived in Pune around 10 AM. I was asked by the MSUP (Mizo Students Union Pune) sports & games secretary Foster Lalrinpuia if I could be a part of the welcoming party. But since it was a holiday, when my Mumbai friends messaged me to say they had reached Pune railway station, I was still cozily lying under my blanket :D
I got ready and left for Spicer college. Below are some of the photos taken by my friends that day. All photos below are taken from Mumbai Mizo facebook group and Pune Mizo facebook group, along with a few from my phone.
[Mumbai team leaving by train]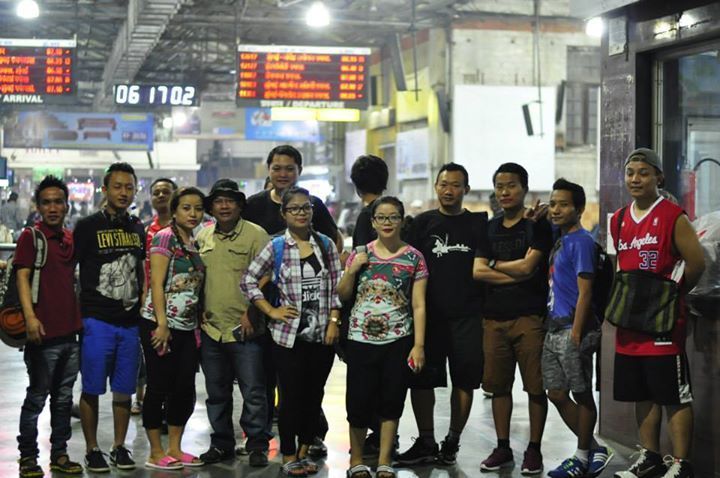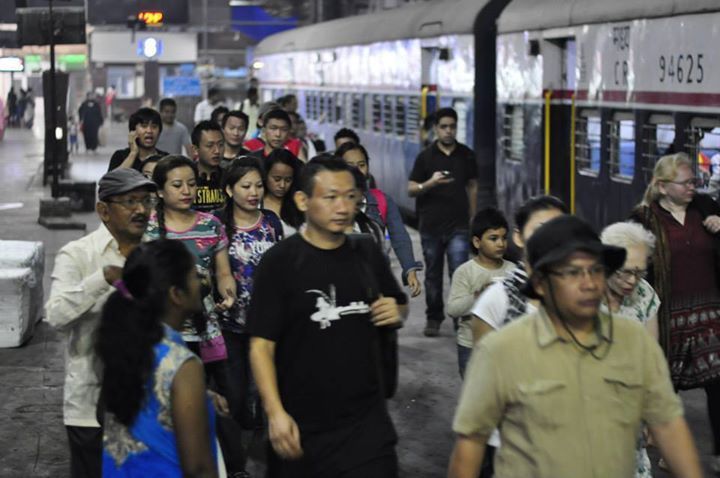 [Arrival at Pune station]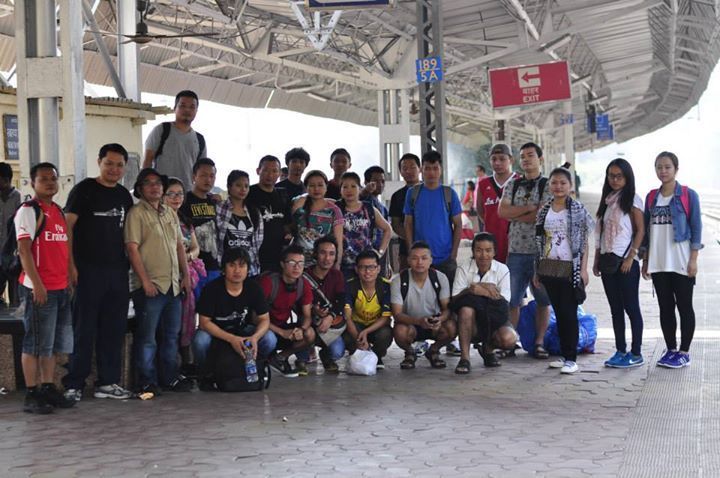 [Bus hired by MSUP to transport the visiting Mumbai contingent]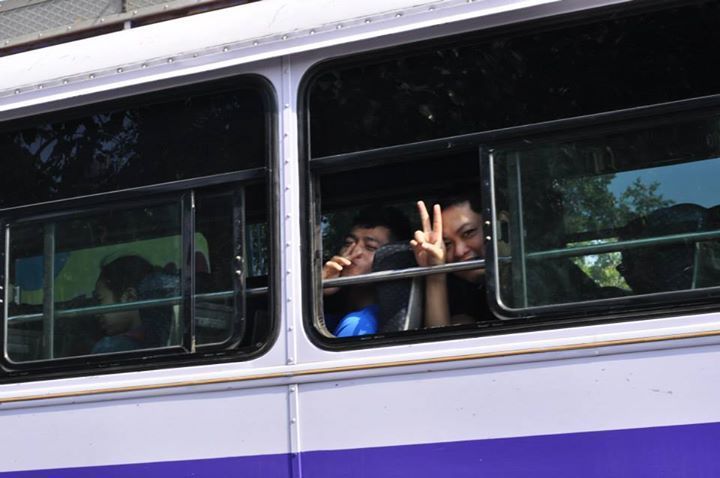 [The venue. Mumbai Mizo members were seated at the Pavilion along with Pune Mizo leaders]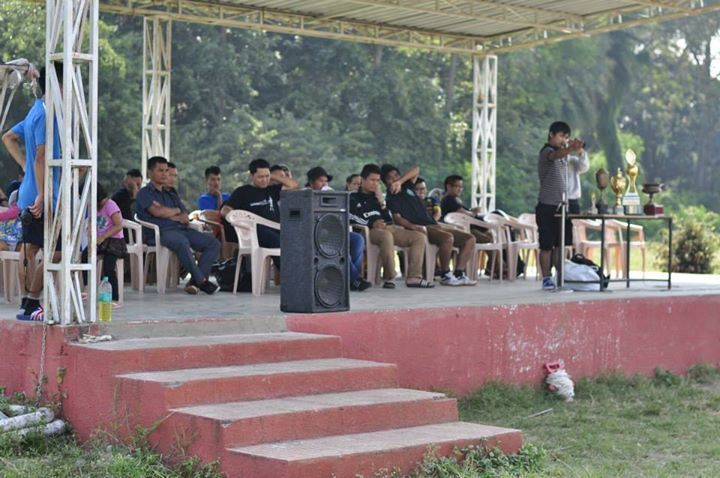 [Lighting of the torch by MMA President and MSUP President]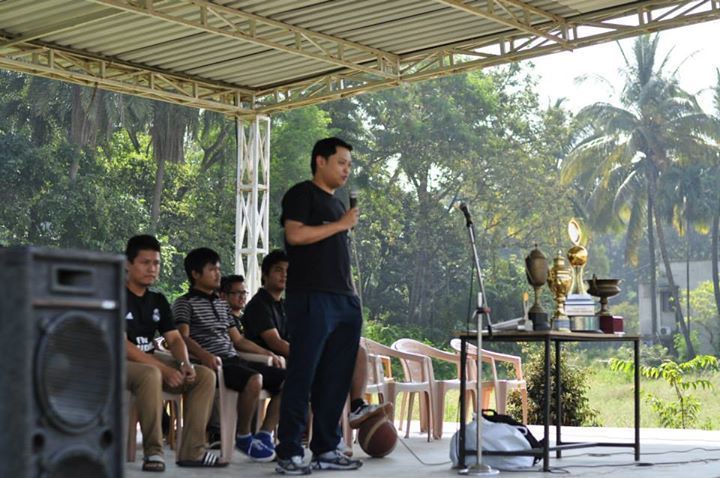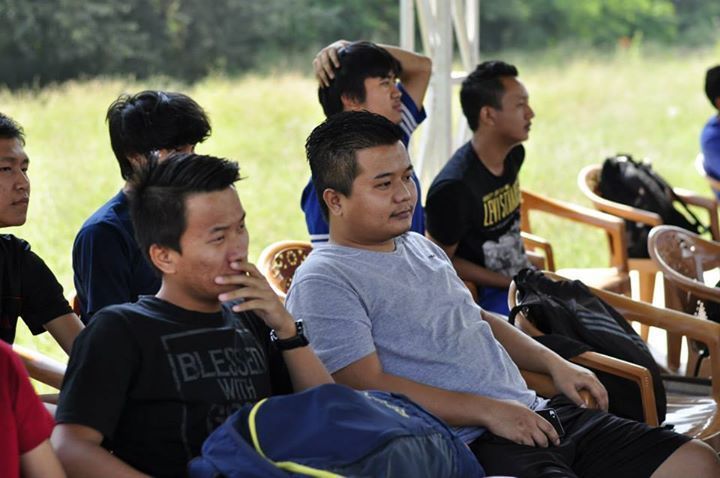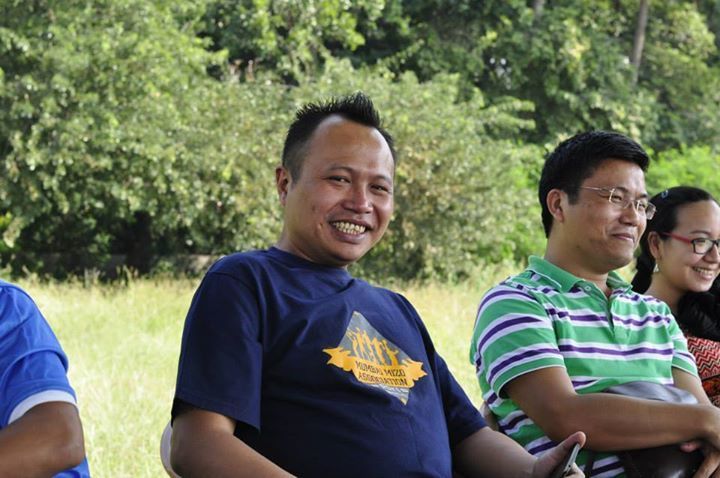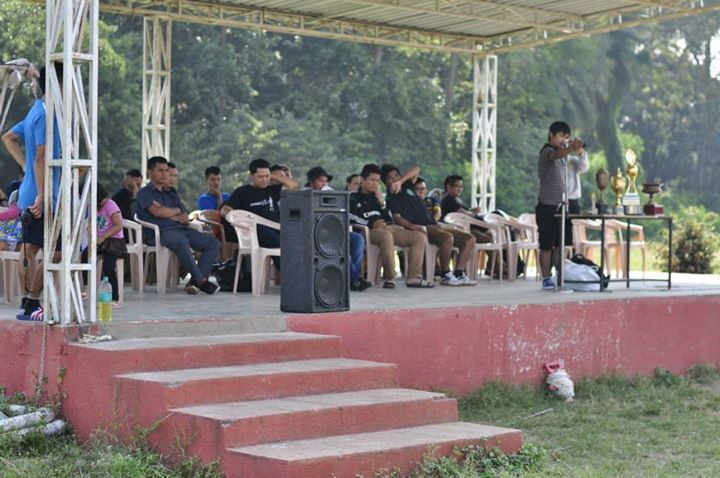 [Pune Mizo sports day participants lining up according to their respective houses]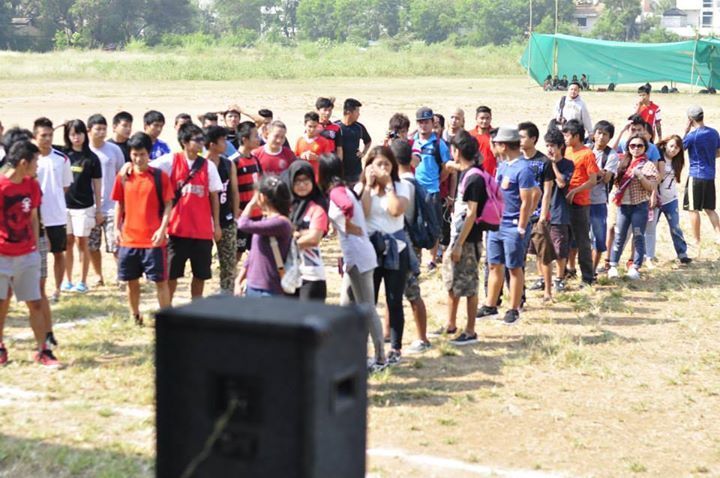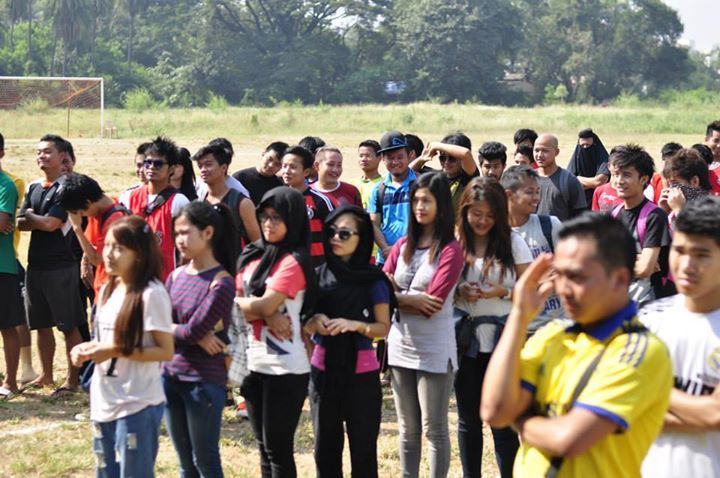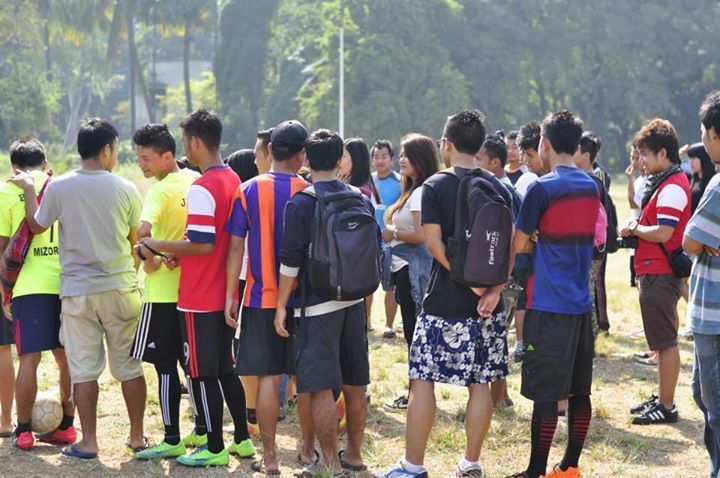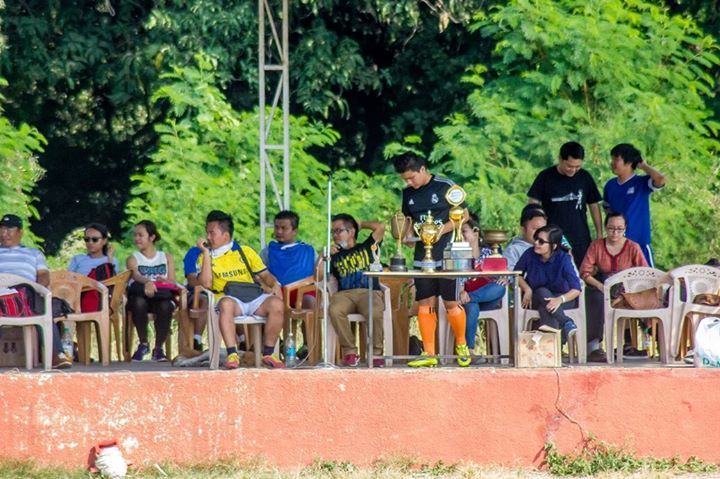 At lunch, the Mumbai team was treated to lunch at Pu Tluangtea's house, dean of Spicer student's hostel…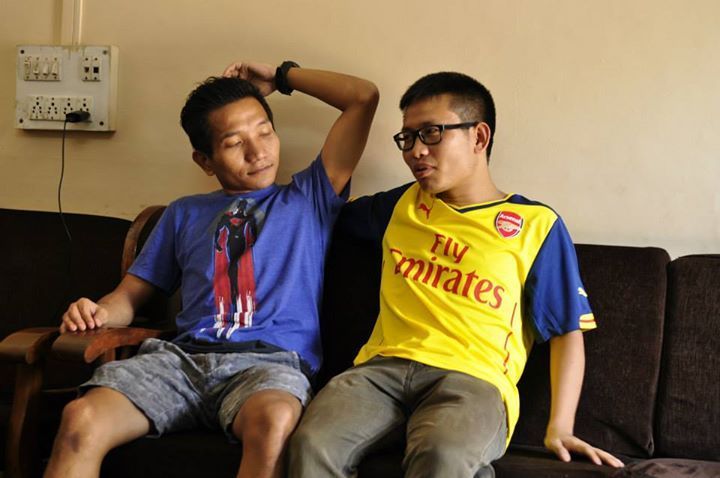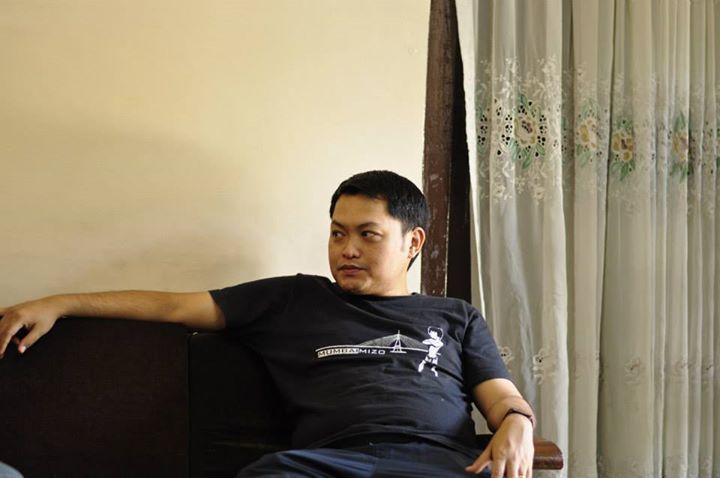 I know, there are no pictures of food. That's because I wasn't there taking the pics. If it was me, a foodie, I would have definitely taken a lot of photos of the food too :) Anyway, once the Mumbai team was done with the awesome lunch, they came back to the football ground and got ready for their match against Pune Mizos.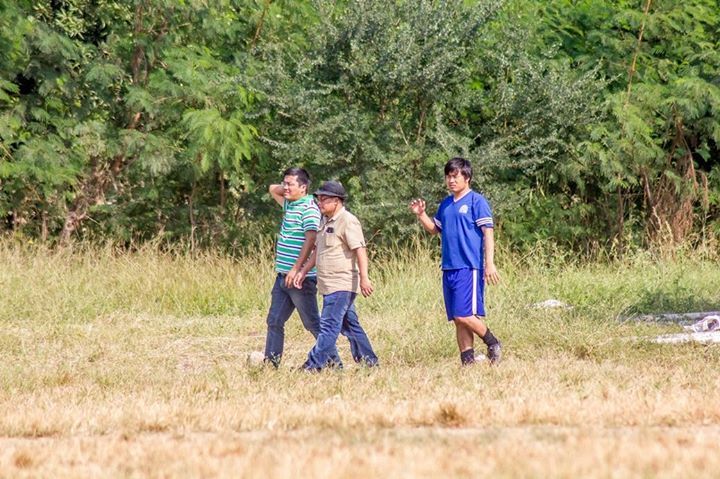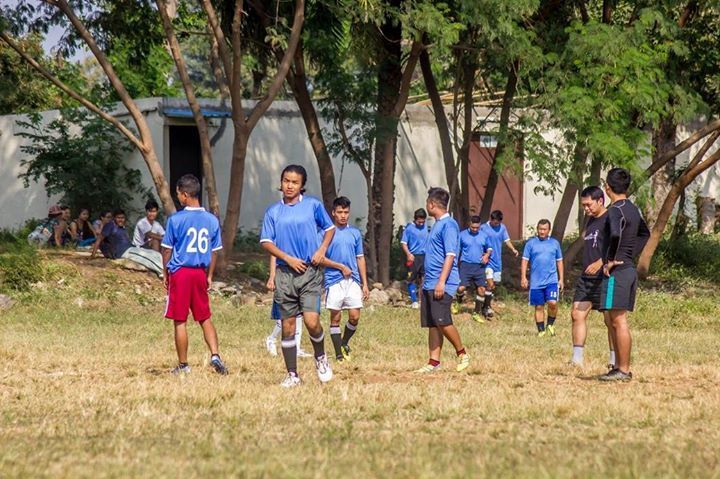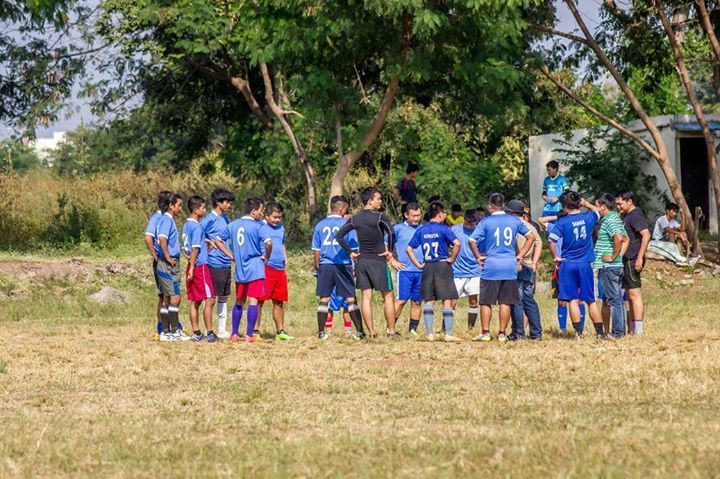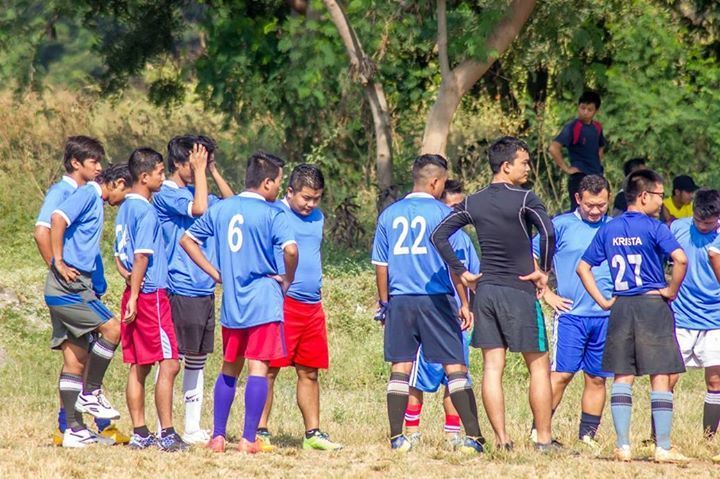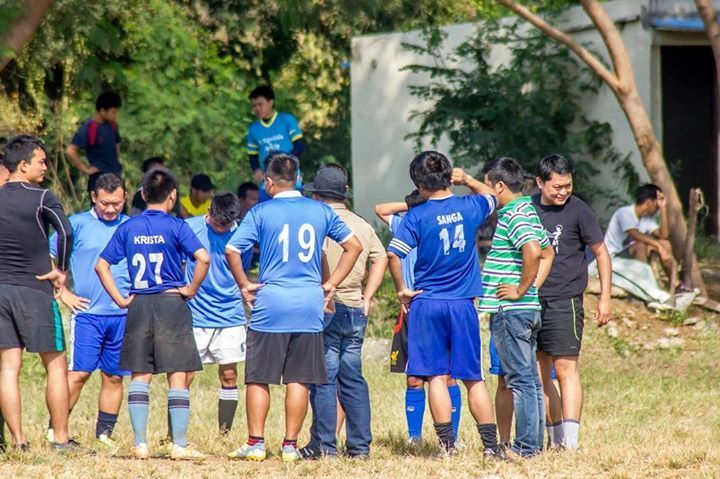 [I was the one who took this photo of the Mumbai Mizo football team]
[Here's proof that I was indeed the one who took the above photo :P ]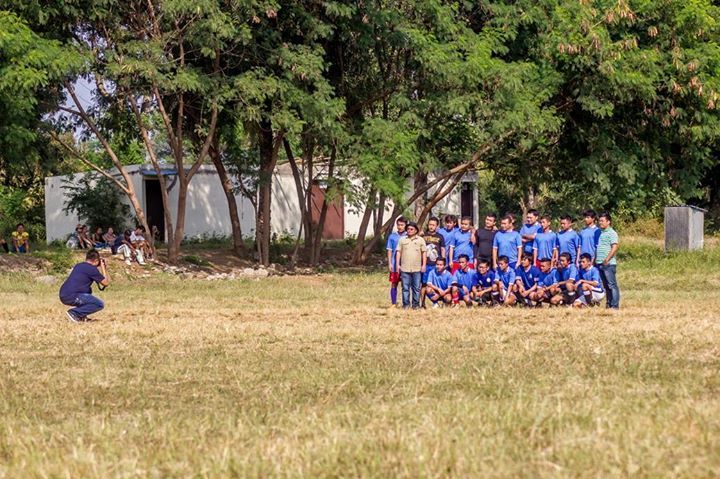 [Both Mumbai and Pune Mizo football players posing together]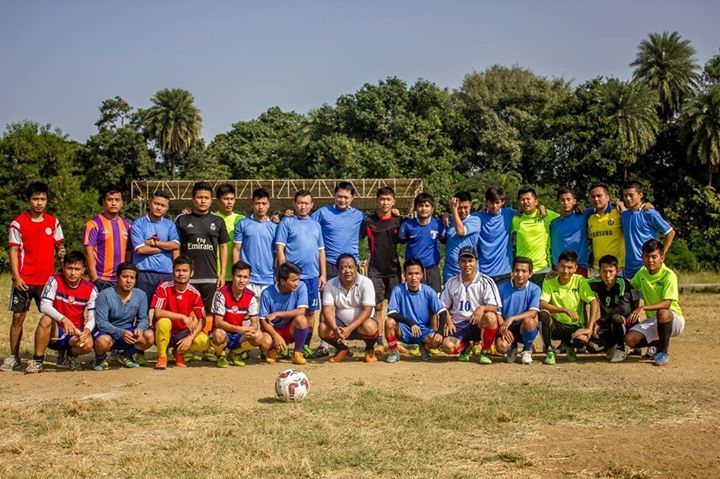 [The football match - Mumbai vs Pune]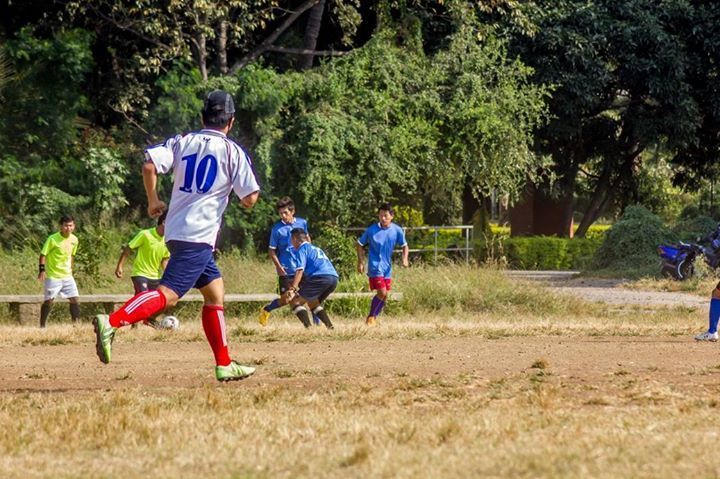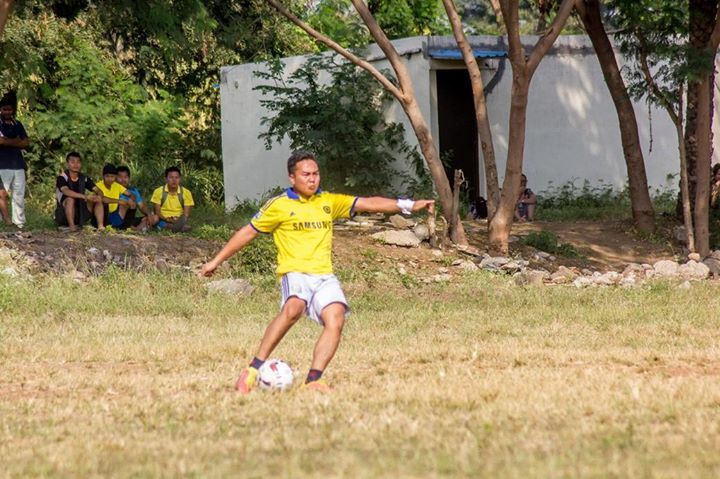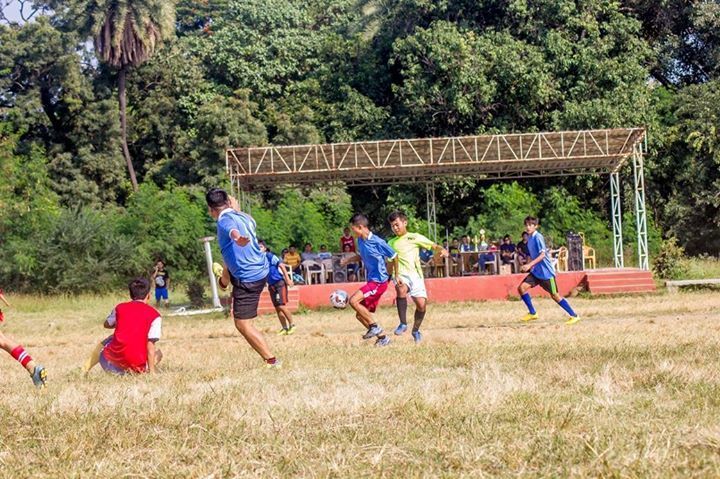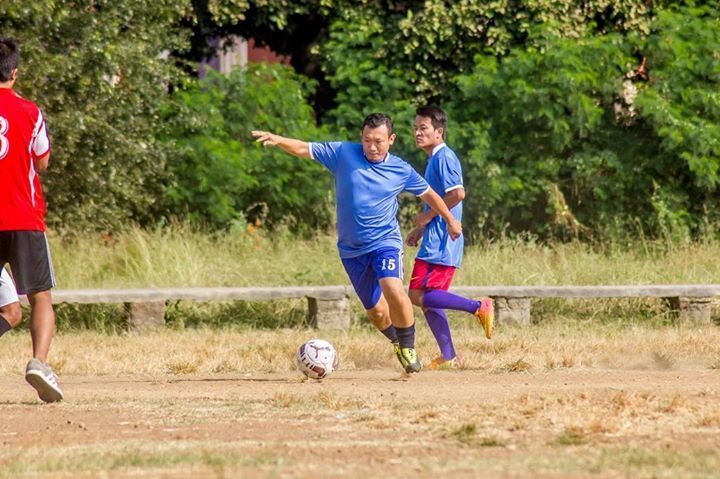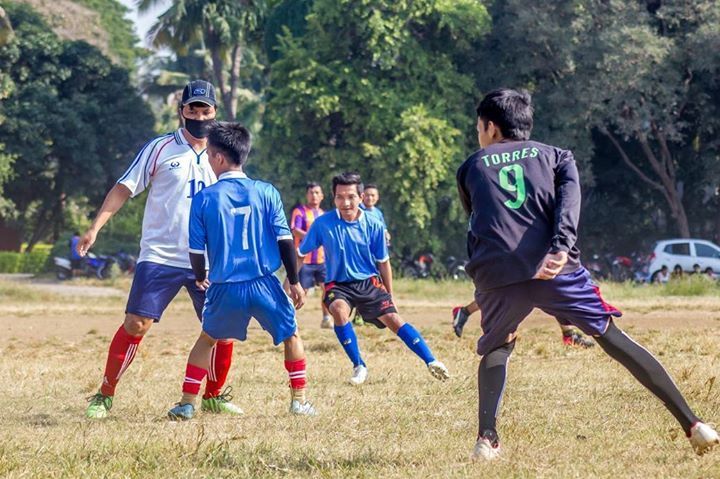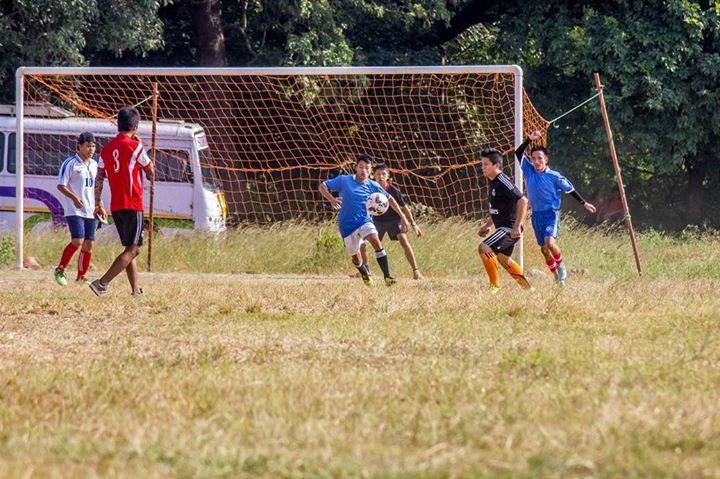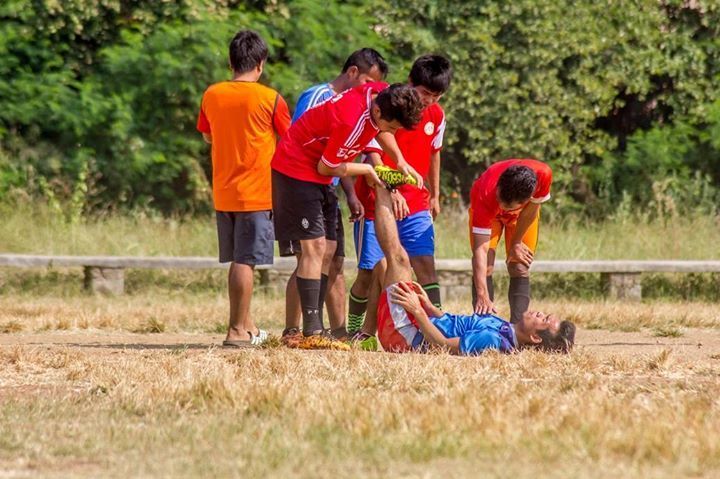 [The view from where I was sitting…]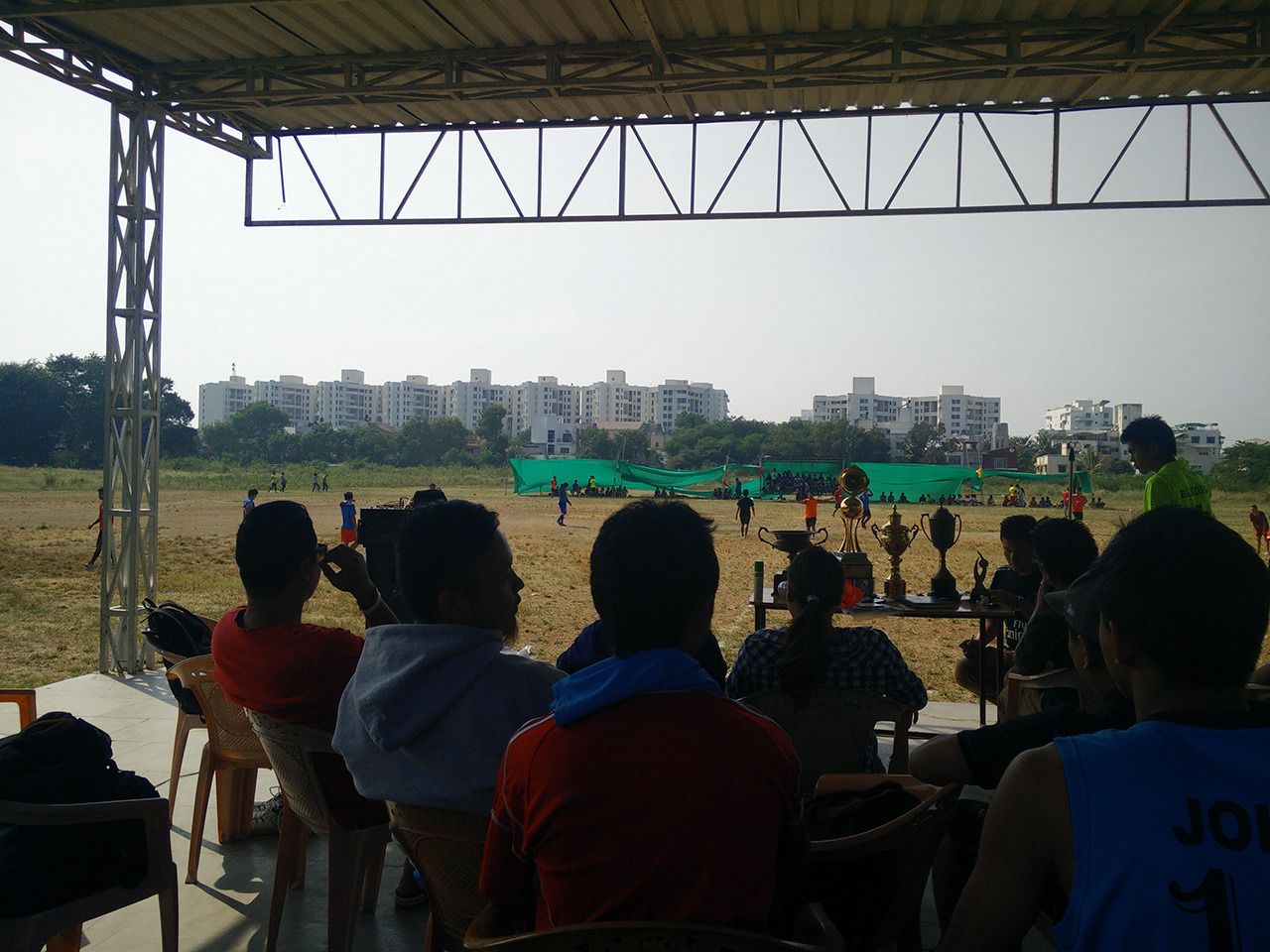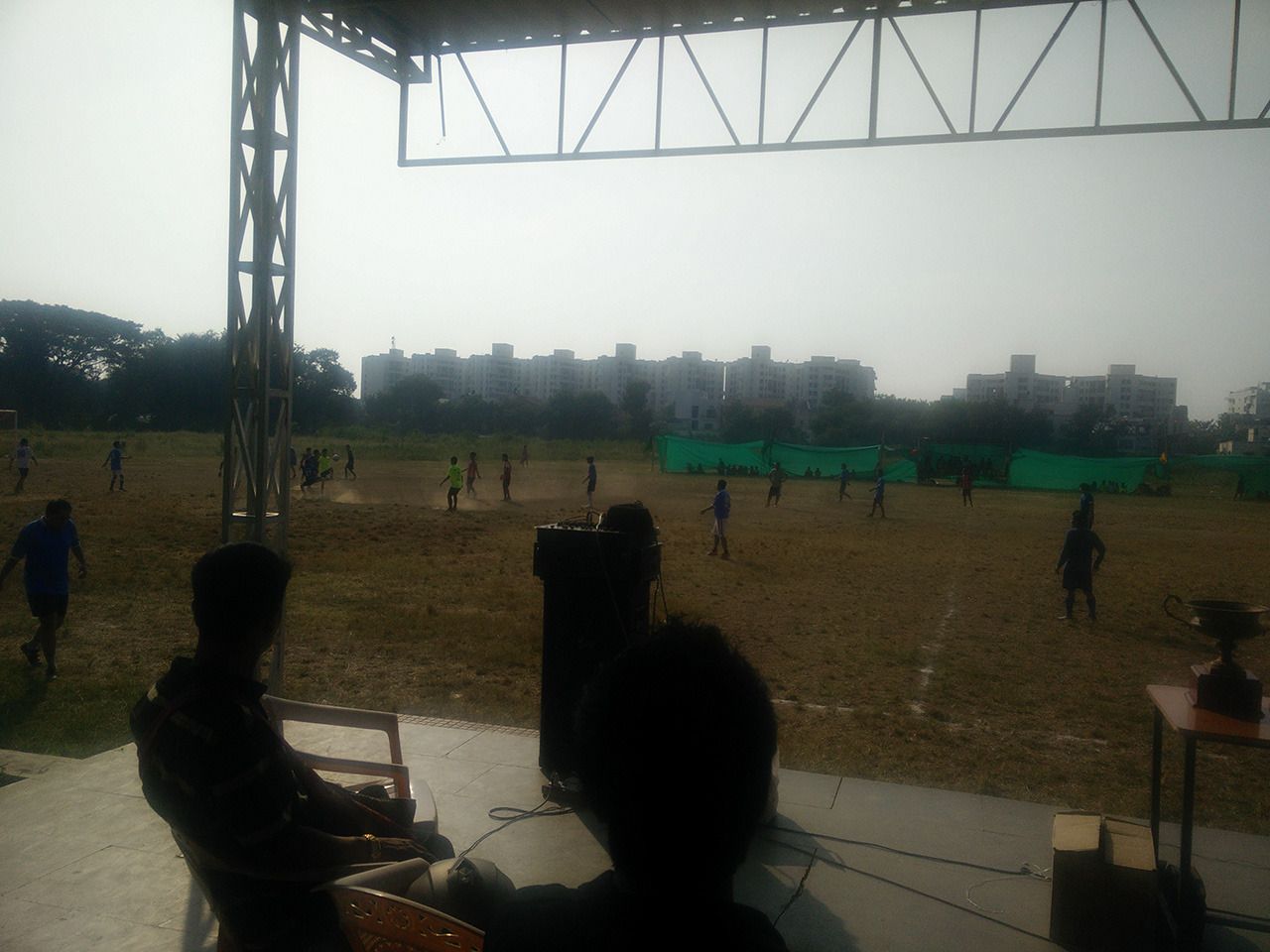 [The match was exciting, and Mumbai Mizos finally won by 4 goals to nil]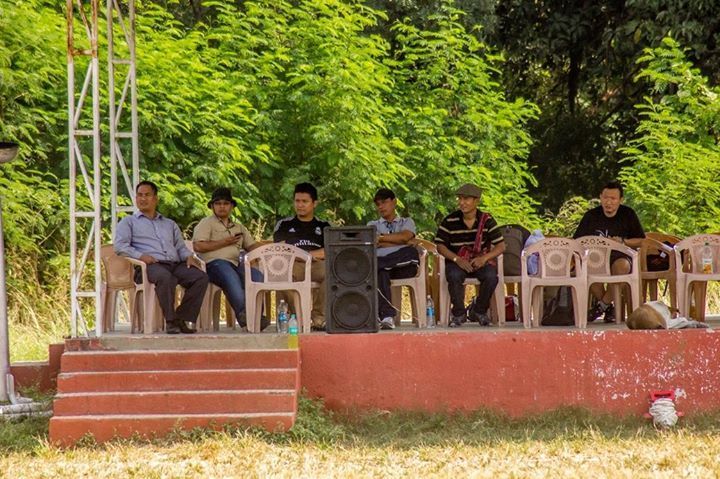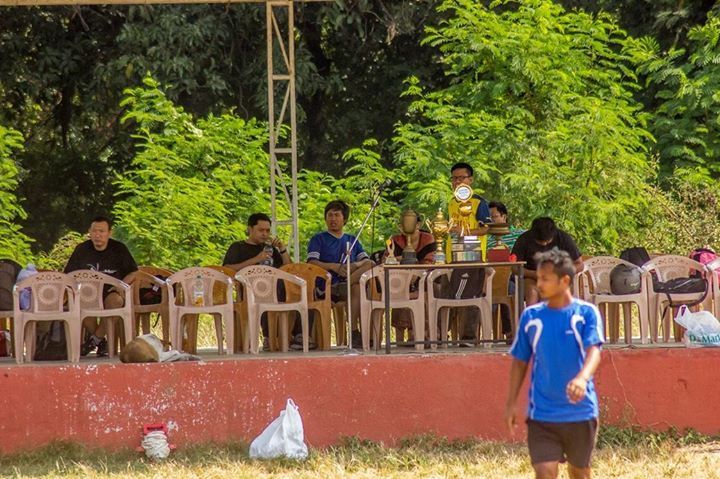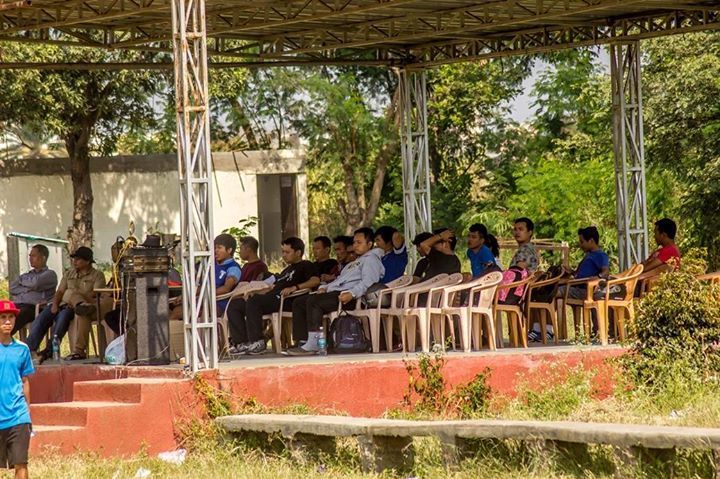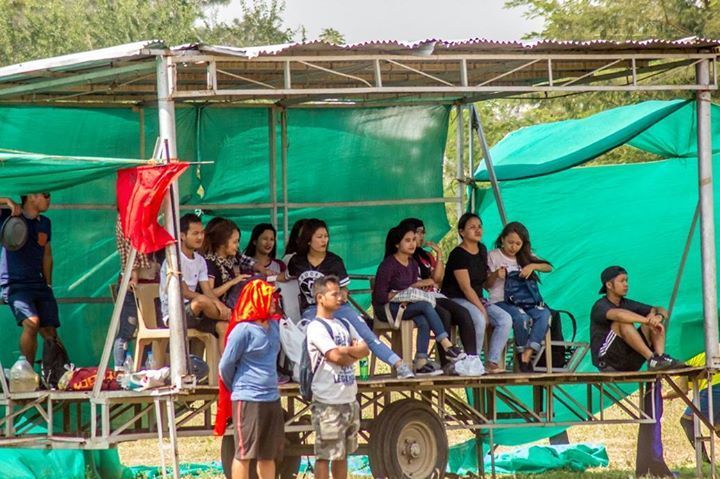 [And of course nothing is more ironic than Mumbai's cricketer Saidingliana lifting the football trophy :P ]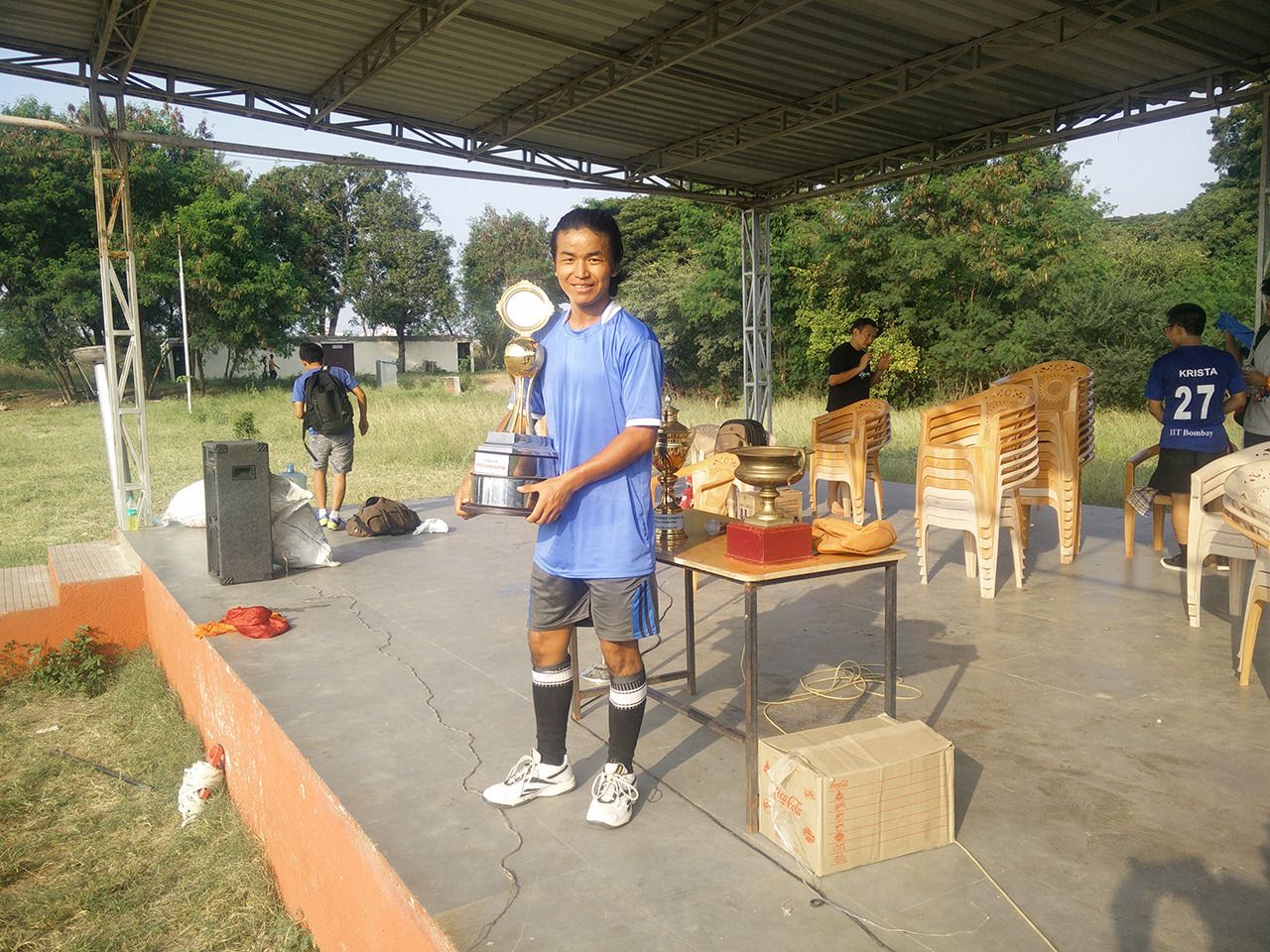 After the football event, there was a sudden impromptu "Mumbai Mizo versus Pune Mizo" women's volleyball match! None of the Mumbai women supporters who came that day were prepared for that, but they had no other option but to participate. It was a great match indeed.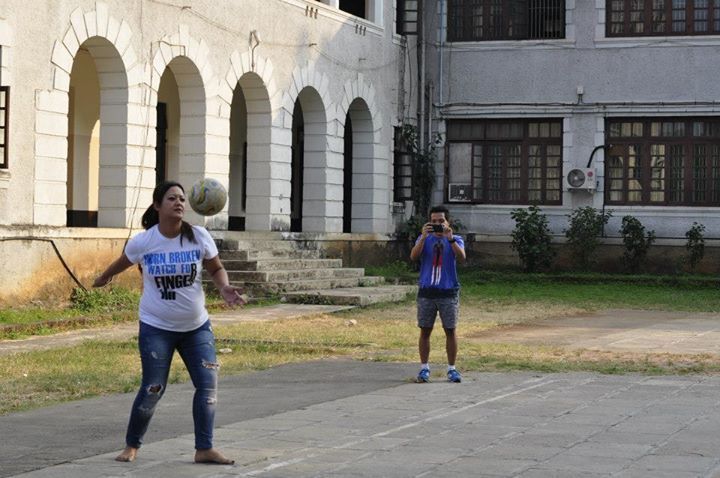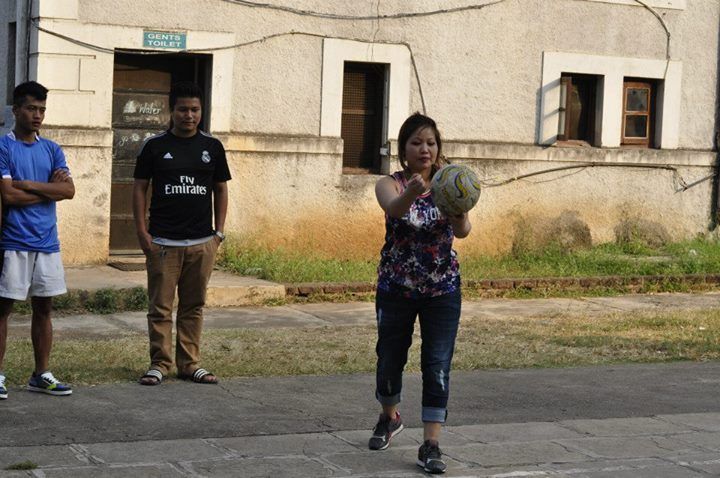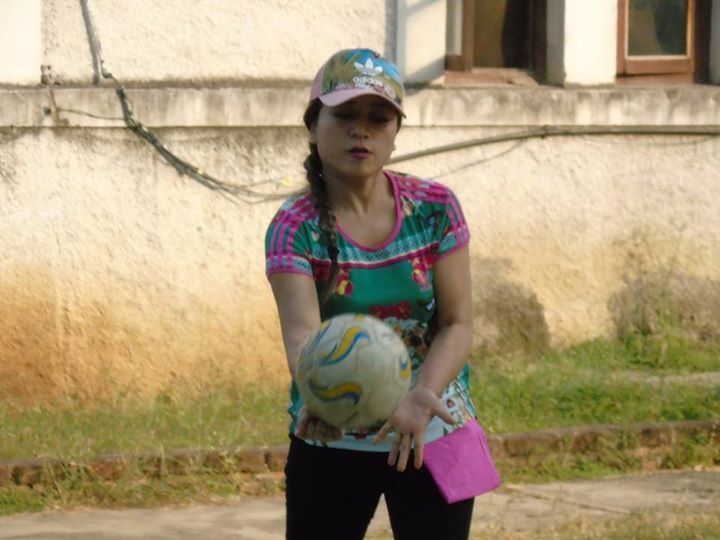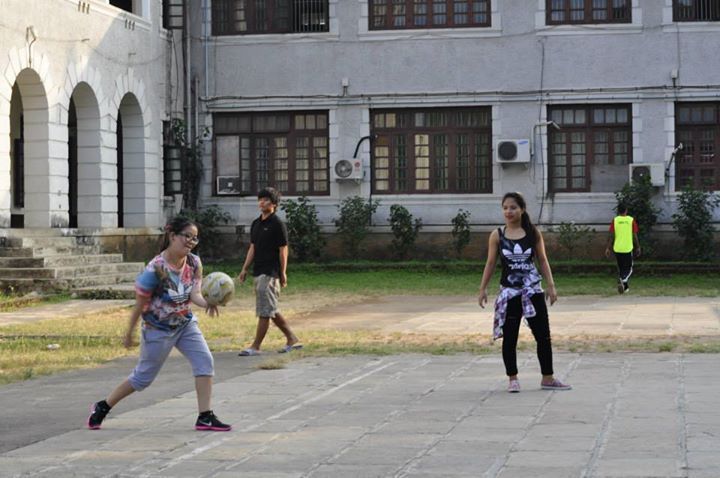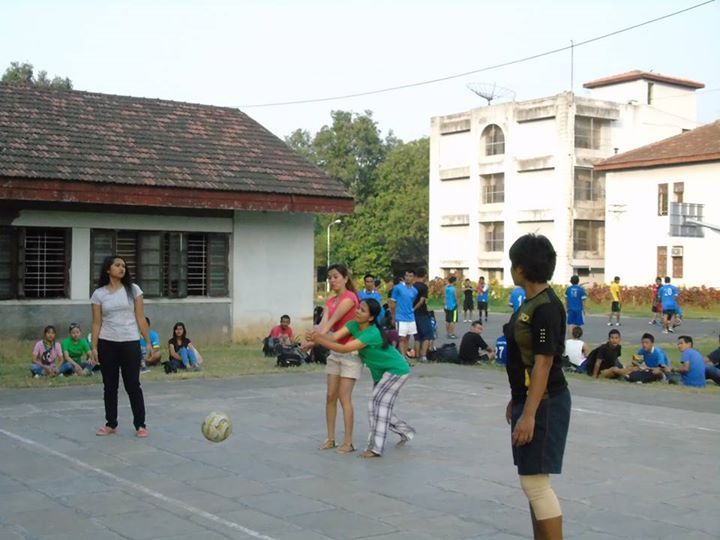 [Here is a photo of me I chanced upon, just strolling along on my own observing the basketball and volleyball matches]
[Soon it was time for the Mumbai Mizos to head back home…]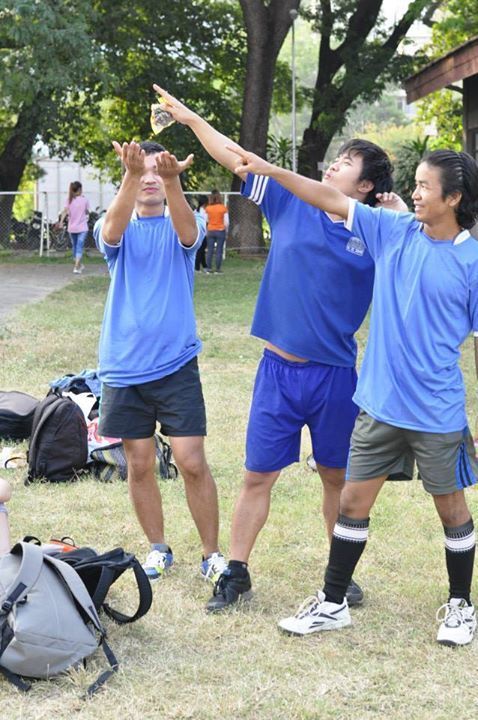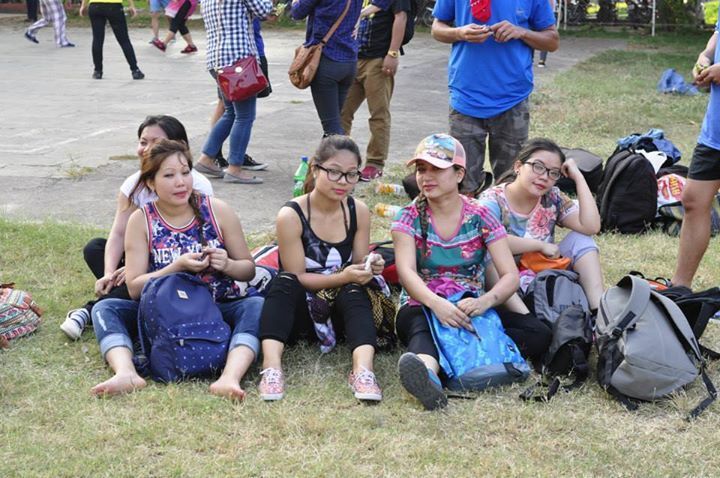 [A certificate was presented to the visiting team by the office bearers of the home team]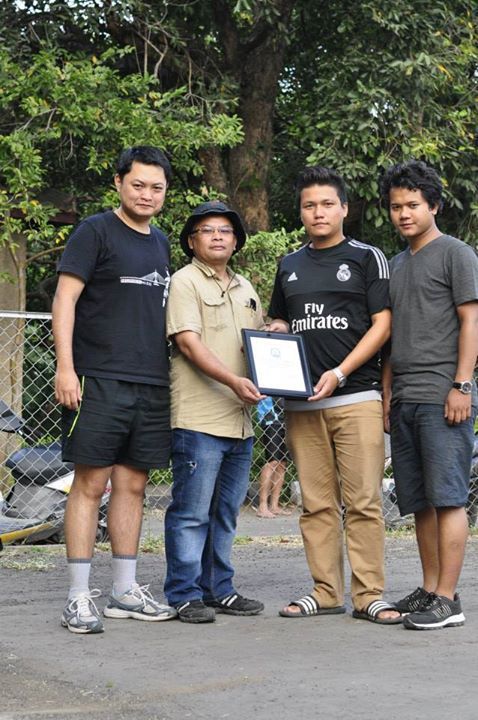 [Farewell Pune. At Pune Station heading back to Mumbai]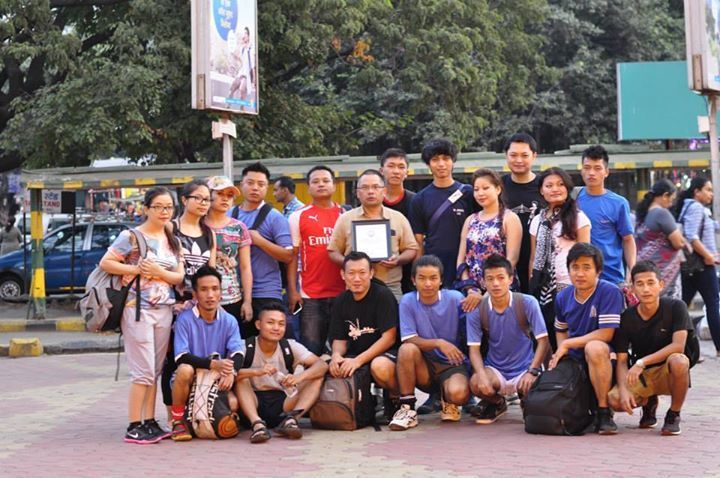 After the Mumbai team left, I hung around for some more time at the venue, watching the rest of the matches. I ended the "tiring" day at my dear friend and blogger NotGood aka Blackestred aka Sanga's place. They had no electricity for a long time but I guess there's no need to mention about that here :P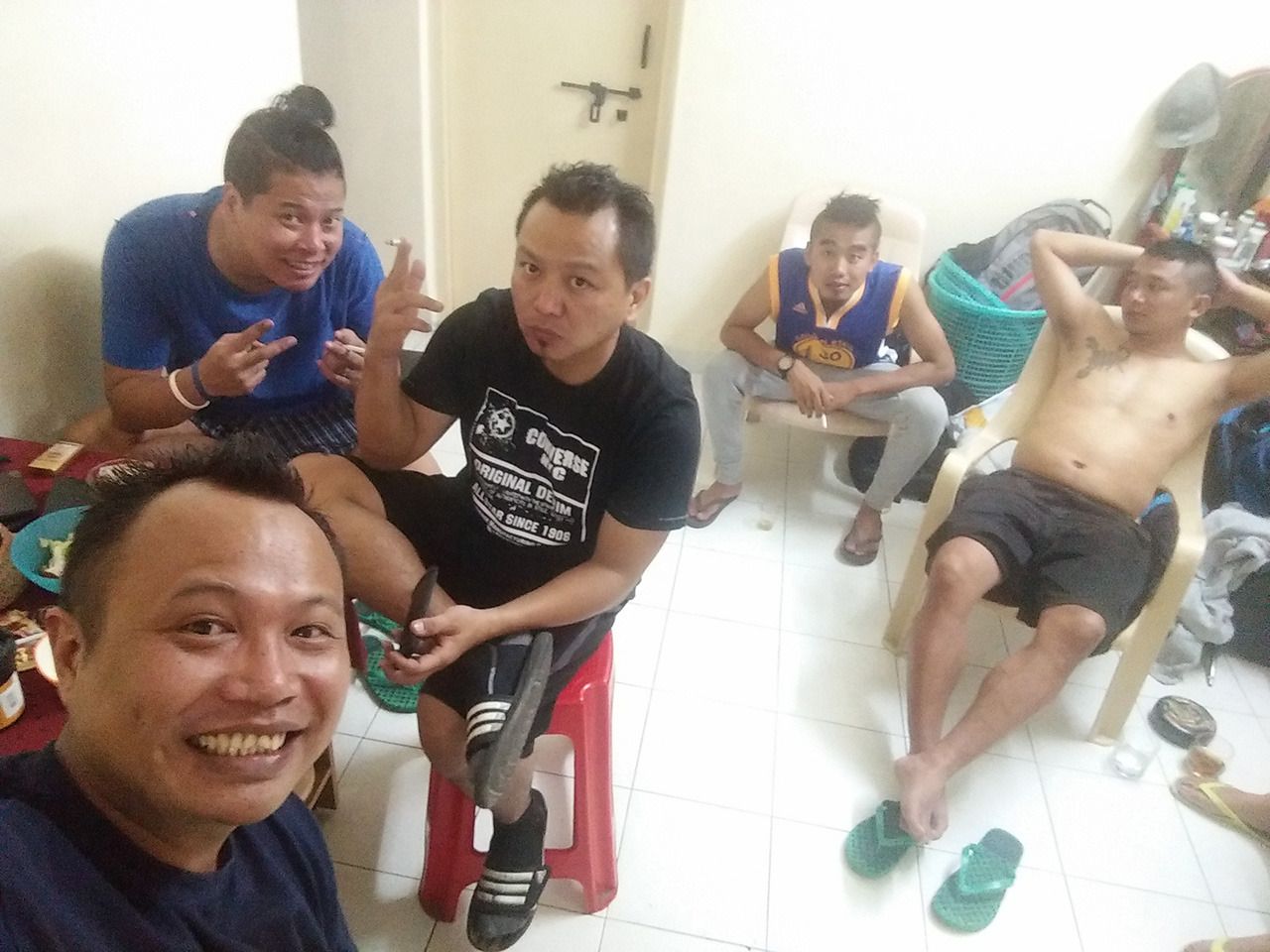 Overall it was a great event and I'm really proud of the MSUP here in Pune for taking such an initiative. Maybe next year, I'll get to know more people so I can participate a bit more rather than just blogging about it here from the confines of my room.
Cheers to both Pune Mizos and Mumbai Mizos.